It's tough to answer every question that we get about Magic Online. There's a lot of scheduling required before we publish an article, so it makes it hard to respond to hot topics as they come up. Twitter is a great place for an open dialogue with players, but we're stuck with only 140 characters to answer with—not great for complex questions.
We wanted to make a place where you could ask questions and see what's on the minds of other players too so, a few weeks ago, we launched the Official Magic Online Tumblr!
The Magic Online Tumblr is maintained by two folks on the Magic Online team—Robert Schuster answers questions from the perspective of MTGO R&D while Lee Sharpe gives insight into how we run events. They were kind enough to introduce themselves via a Tumblr post too: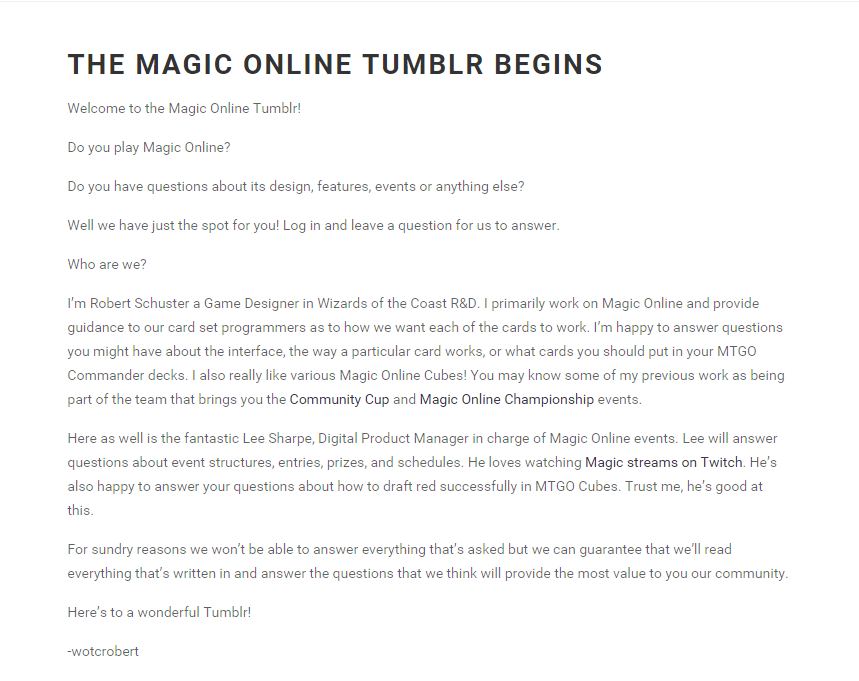 The Tumblr has been running for a few weeks now and they've already covered a wide variety of topics.
Lee has given some helpful tips about Magic Online hotkeys:
Robert has given shout outs to some great Magic Online streamers (check out LoadingReadyRun if you haven't already).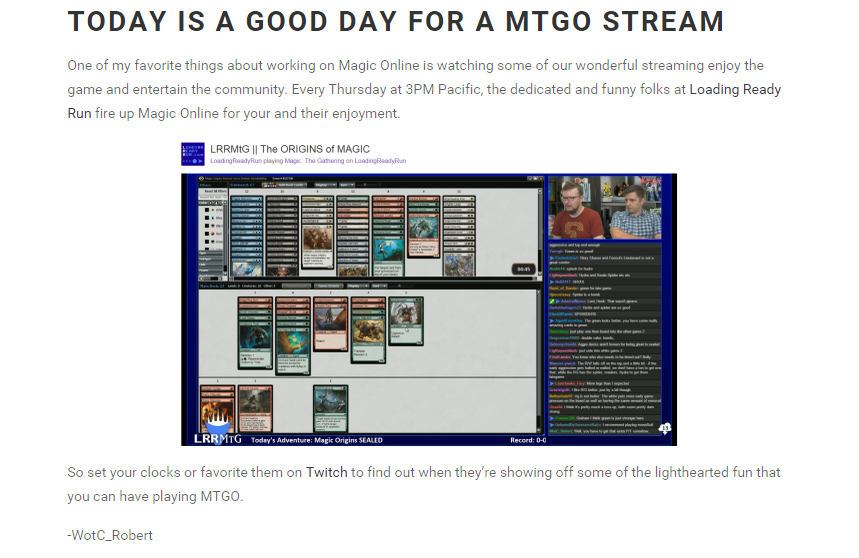 It's not all helpful advice and development stories—some truly bizarre things have been born from the Tumblr, baby Giddeons for example: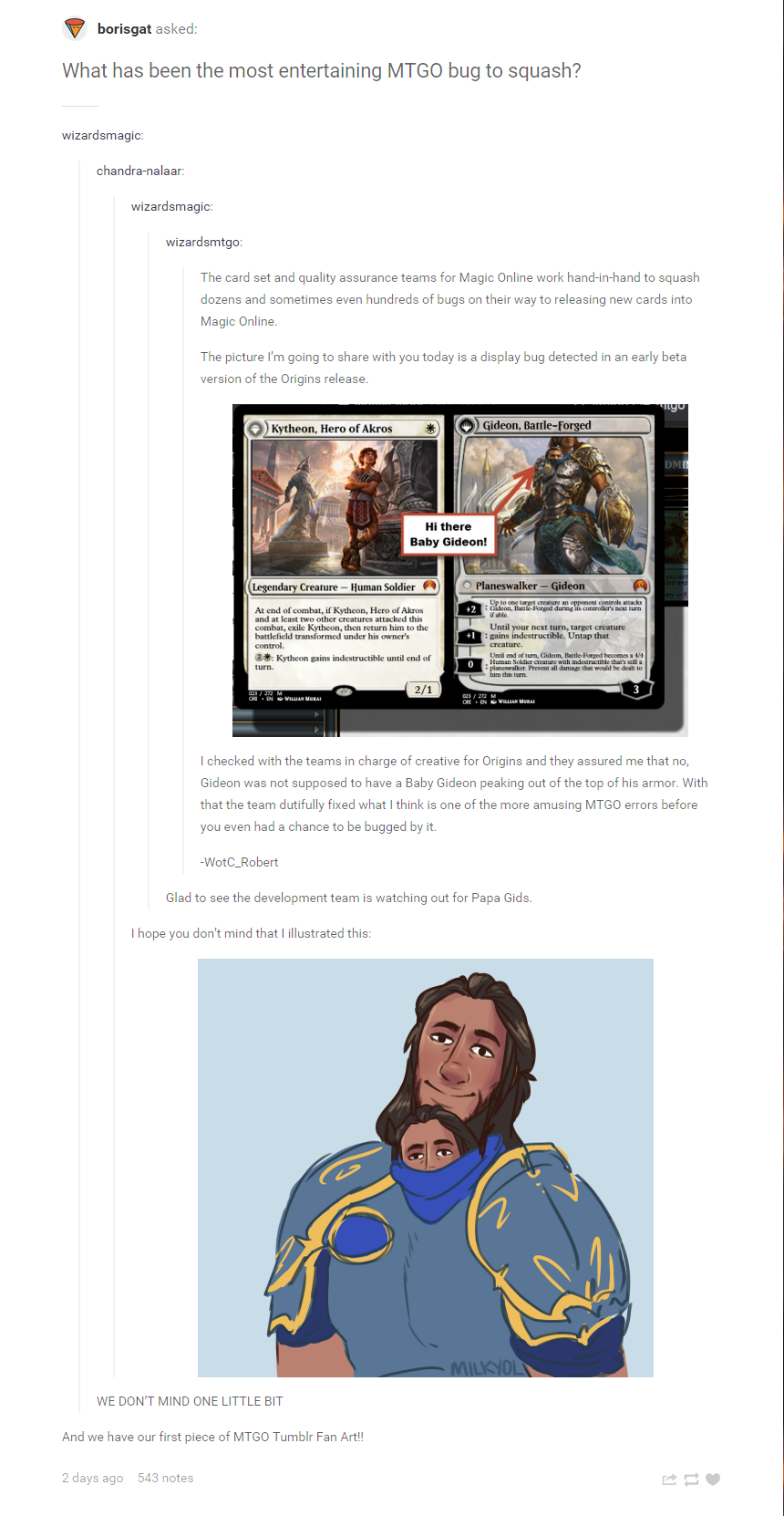 Big thanks to chandra-nalaar for the illustration. She really captured the fatherly love in Gideon's eyes.
If you have a question that you've been itching to get the answer to and want it broadcast to the masses, head over to the Tumblr and ask us anything that's on your mind!