What Is the Magic Online Weekly Announcements Blog?
Every Tuesday, we round up all of the biggest Magic Online news for the Weekly Announcements Blog.
Check in weekly for the latest updates!
---
Quick Links
---
Magic Online Eldritch Moon Prereleases July 29–August 1
Eldritch Moon Prerelease comes to Magic Online July 29 at 10:00 a.m. PT/5:00 p.m. UTC! Play in Leagues and Drafts up until the conclusion of Prerelease festivities on August 1, 10:00 a.m. PT. After that, Eldritch Moon will be available in the Magic Online store as well as scheduled events, Leagues, and queues!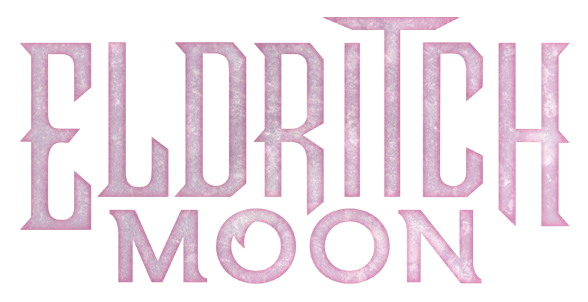 Get the full event details and a crash course on Magic Online Prereleases here.
---
Update to Eldritch Moon Draft Events Beginning August 1
Eldritch Moon Draft Events beginning on August 1, 10:00 a.m. PT will be 6-2-2-2 Swiss Draft events instead of the 4-3-2-2 Single Elimination Draft that was used for Shadows over Innistrad. The event details for the 6-2-2-2 Swiss Draft can be found below!
Eldritch Moon 6-2-2-2 Swiss Draft
Start Times: Monday, August 1, at 10 a.m. PT
Location: Play Lobby -> Limited Tournaments -> Queues
Entry Options:
Option 1: 2 Event Tickets, plus product
Option 2: 14 Event Tickets
Option 3: 140 Play Points
Product: 2 Eldritch Moon booster packs and 1 Shadows over Innistrad booster pack
Size: 8 players
Play Style: Swiss
Format: Draft
Duration: 10 minutes deck-building time. Three rounds, each round up to 50 minutes, Swiss pairings.
Prizes:
| Match Wins | Prizes | QPs |
| --- | --- | --- |
| 3 | 4 Eldritch Moon booster packs and 2 Shadows over Innistrad booster packs | 1 |
| 2 | 1 Eldritch Moon booster pack and 1 Shadows over Innistrad booster pack | 0 |
---
Play the Vintage Cube until July 29
A freshly tuned Vintage Cube is available on Magic Online until July 29! Learn about the latest Cube changes in Game Designer Adam Prosak's latest article and get the full Cube cardlist here
---
Upcoming Power Nine Challenge July 30
Play in the upcoming Power Nine Challenge on Saturday, July 30 for a chance to win a piece of the Power Nine!

---
No Premier Play This Weekend
There aren't any Premier Play Events scheduled this weekend due to Prerelease! Try out an Eldritch Moon Prerelease this weekend then stop by the Pro Tour Qualifier and Magic Online Championship Series pages for a schedule of events on the horizon.
---
Extended Downtime for July 27, 2016
All tournaments will close Wednesday, July 27, at 12:00 a.m. PT/7 a.m. UTC
Store and trade activity will be suspended at approximately 2:45 a.m. PT/9:45 a.m. UTC
The system will be down from 3:00 a.m. PT/10:00 a.m. UTC until 12:00 p.m. PT/7:00 p.m. UTC
---
Build Notes
Gameplay
Cardset | A rare bug in which Myr Battlesphere's triggered ability caused the game to soft-lock has been fixed.
Cardset | An infrequent bug that caused planeswalker and token frames to show the wrong color has been addressed.
Cardset | Fountain Watch now correctly grants your enchantments shroud.
Cardset | Lair Delve now puts both creatures and land cards into the caster's hand.
Cardset | Timber Protector now correctly grants your Forests indestructible.
Cardset | When a creature with a single mana ability is selected to use, it will no longer open a context menu.
Client
Duel Scene | Fixed a crash in the Duel Scene.
Leagues | Fixed a rare issue where players were prompted to add an extra booster during a Friendly Sealed League.
Leagues | Fixed a pairing issue when one player accepts a match and the other player cancels the match.
Trade | Fixed several crashes when submitting a trade.
Trade | Canceled trade notification no longer has an Error warning.
Store | Updated some store category names.
---
Ongoing and Upcoming Events
Head on over to our shiny new event calendar at MTGO.com/Calendar for an easy-to-digest breakdown of events happening all across Magic Online.