We've turned the corner, with just four weeks of Vintage Super League action left before the playoffs. Red-hot Eric Froehlich can actually clinch at least a tie for a Top 4 playoff spot if he defeats Rich Shay tonight. Meanwhile, the folks at the bottom of the standings are starting to really fear a last-place finish (and the associated relegation out of the league). Kai Budde did finally pick up a win last week, so it's currently Tom Martell who is alone at 0-5 staring, at that fate.
---
Watch archives of previous Vintage Super League shows here.
Read more about Vintage Super League here.
View Vintage Super League decklists here.
---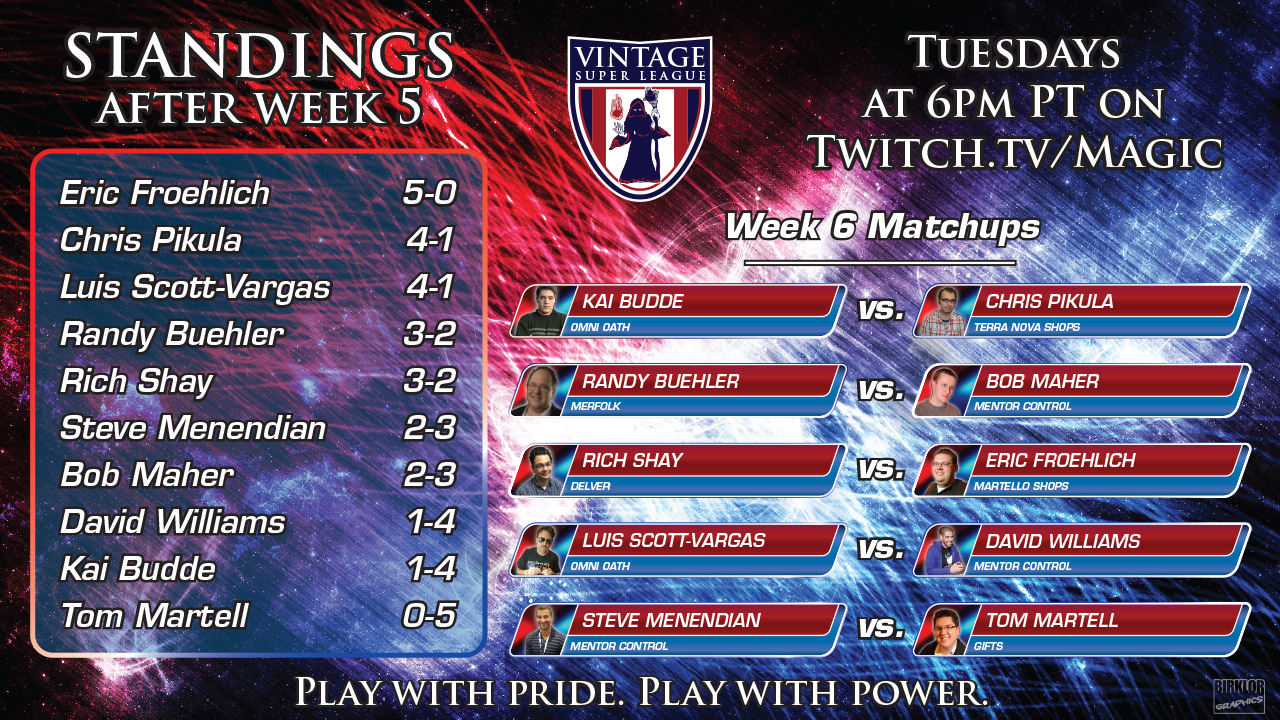 Our feature match this week spotlights a couple of guys who haven't been full-time pros in well over a decade. Both are in the Hall of Fame, both have stayed associated with the game in non-playing roles and both also—of course—play a lot of Vintage. At 2-3 Bob needs a win to stay solidly in the playoff hunt, while Randy is just hoping that previous weeks are a good indicator of future performance because his last three opponents after Bob are the bottom three in the standings right now.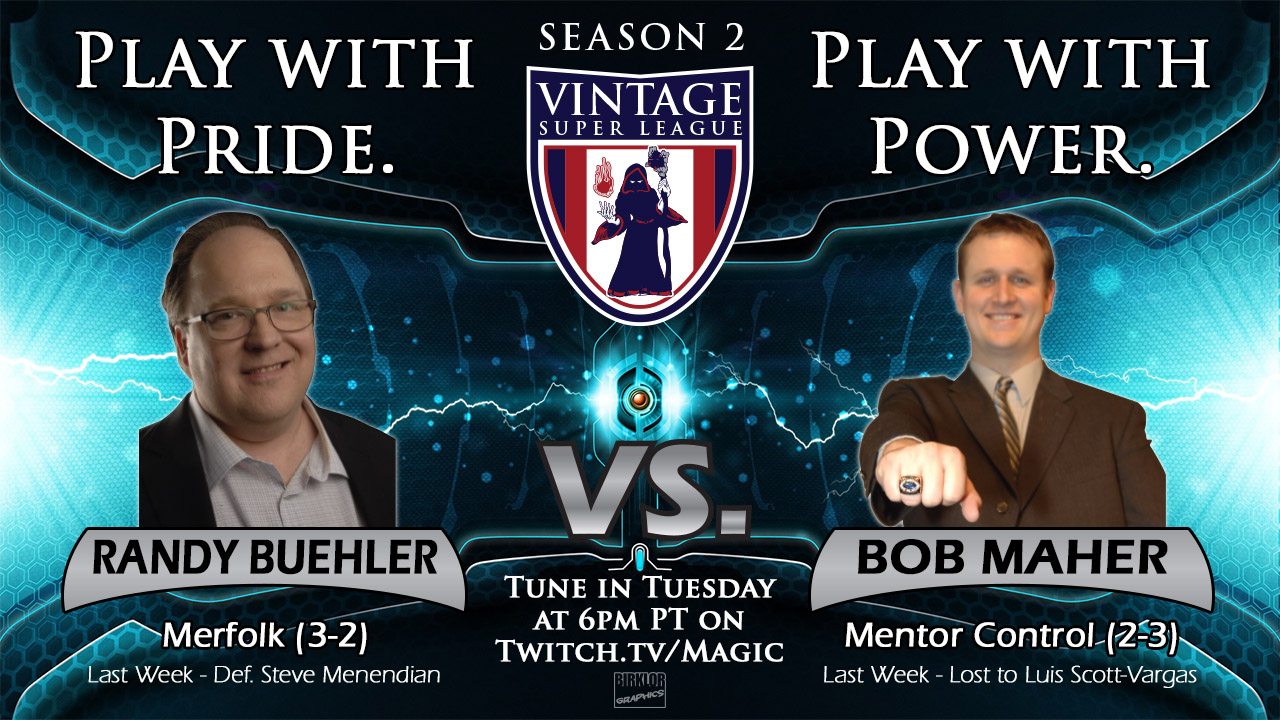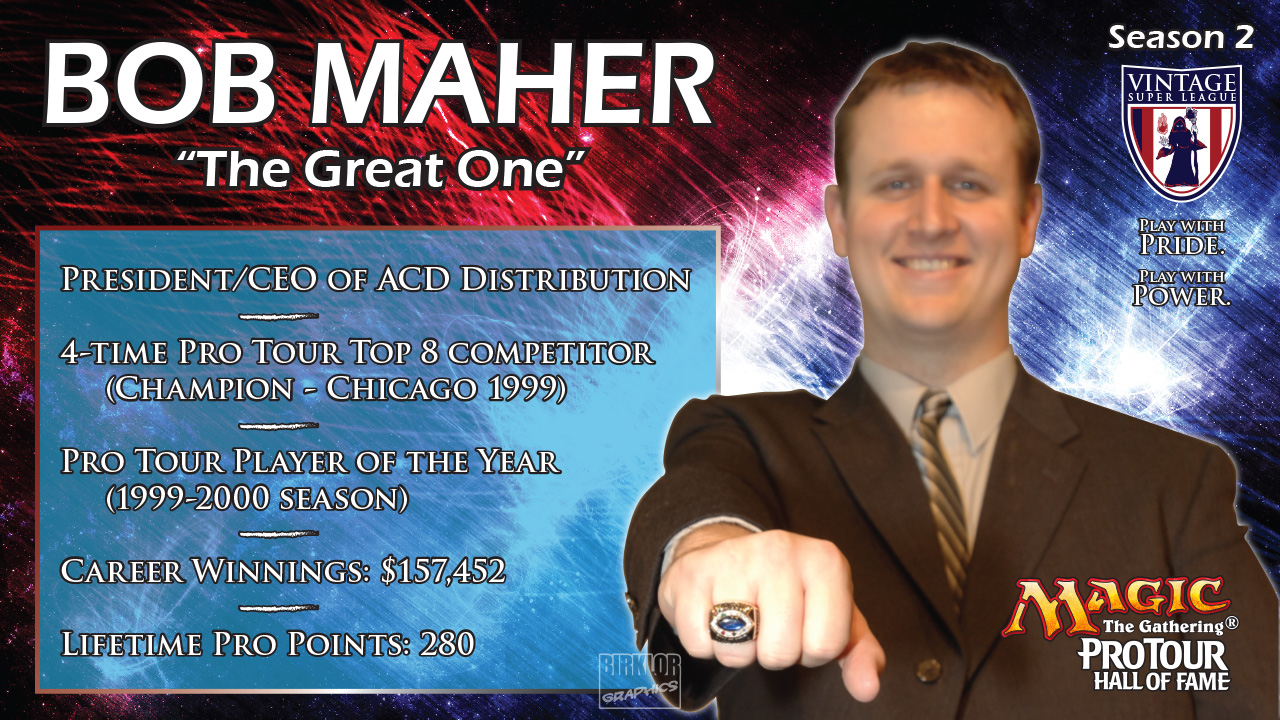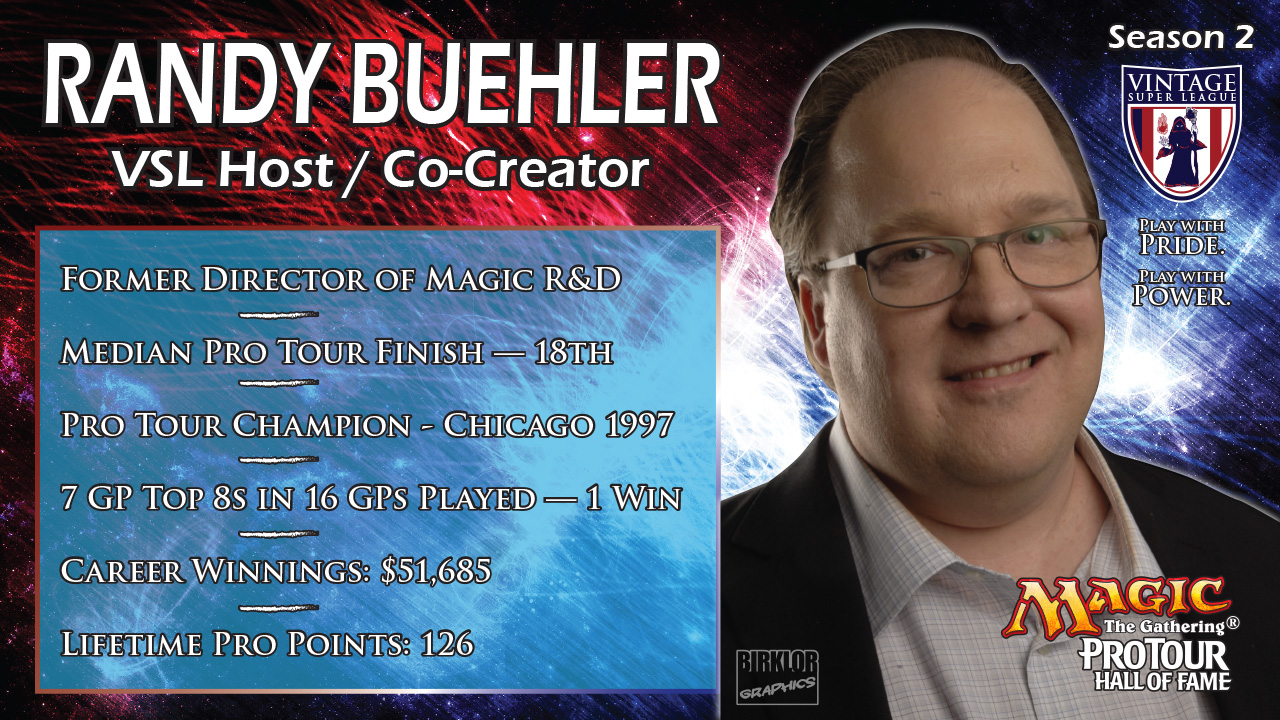 Watch the Vintage Super League Tuesday nights at 6:00 p.m. Pacific (UTC-8) on twitch.tv/magic!