Only four players remain with a chance to make it into the Vintage Super League, and by the end of tonight we will know exactly who our new tenth player is.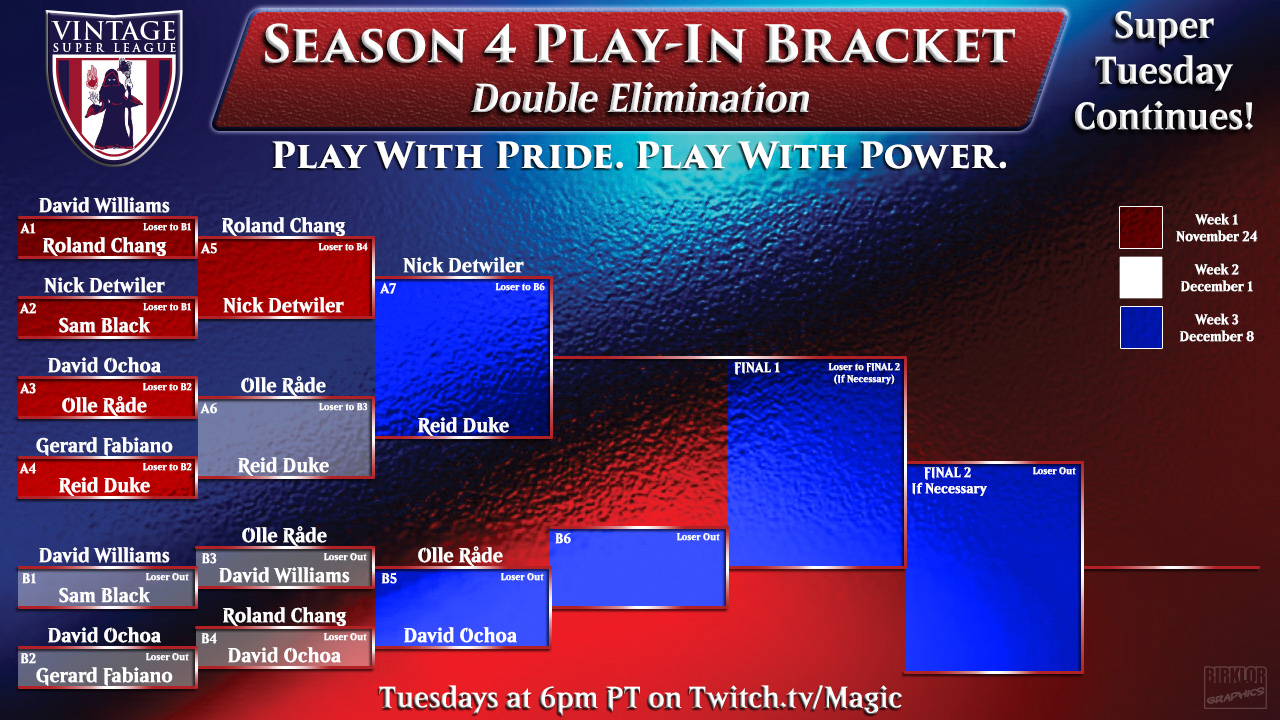 The two players with the best shot are Reid Duke and Nick Detwiler, as each still has a loss to give in the double-elimination bracket.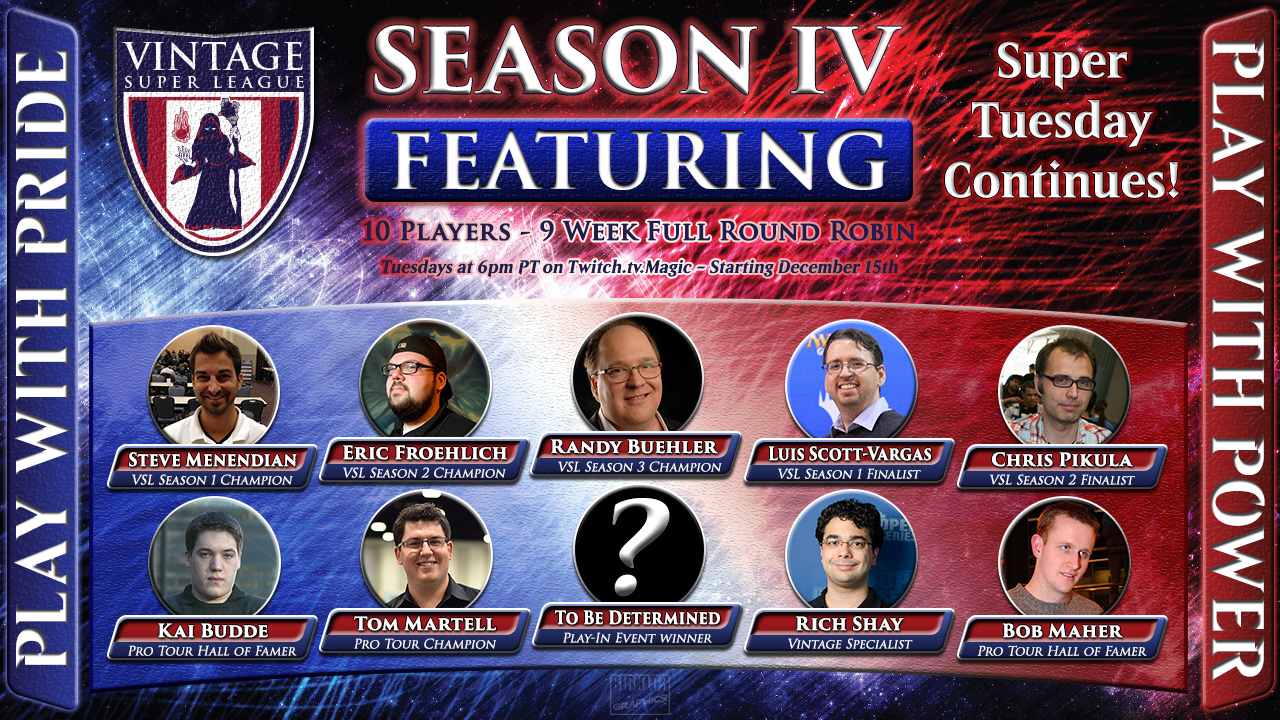 If Olle Rade or David Ochoa wants to win this event, they will have to rattle off four straight wins tonight. That said, it's been done before (including by me, Randy Buehler, to win VSL Season 3 when we also used a double-elimination format).
Tune in tonight at 6 p.m. pt on twitch.tv/magic to see who wins. Then come back next week for the beginning of the regular season! For more information about Magic Online, please visit mtgo.com/signup. You can view the decklists that players will be using here.