By Blake Rasmussen
Blake is the content manager for DailyMTG.com, making him the one you should email if you have thoughts on the website, good or less good (or not good). He's a longtime coverage reporter and hasn't turned down a game of Magic in any format ever.
Two weeks ago, we showed you what the front of the Khans of Tarkir Intro Packs looked like, but made you wait for what the insides contained.
Well, wait no more.
The Khans of Tarkir Prerelease is this weekend, and during Prerelease events at your local store, you can also purchase one of five Intro Packs to play in Open Dueling. The Intro Packs will be available for a long time in stores after the Prerelease, so don't worry if you're not able to attend an event this weekend—you can still get your hands on any or all of the Intro Packs.
Enjoy!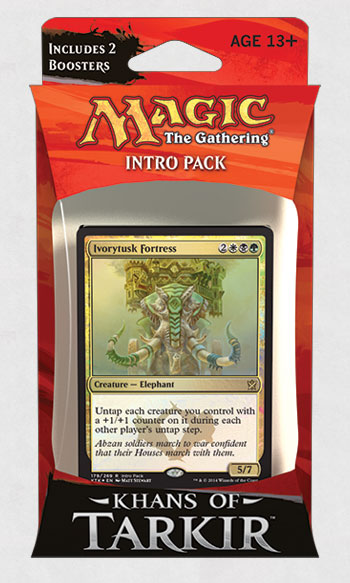 Outlast your opponents with the Abzan Siege deck! Like the scales of the dragon, individuals within the Abzan clan come together to create a force more powerful than the sum of its parts.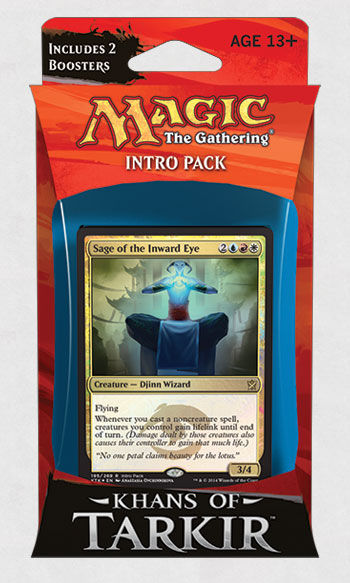 The followers of the Jeskai Way hold up the eye of the dragon as their symbol, looking inward to find the path to enlightenment. These powerful martial artists are trained to master the physical world and overpower their opponents' brute force with clever skill.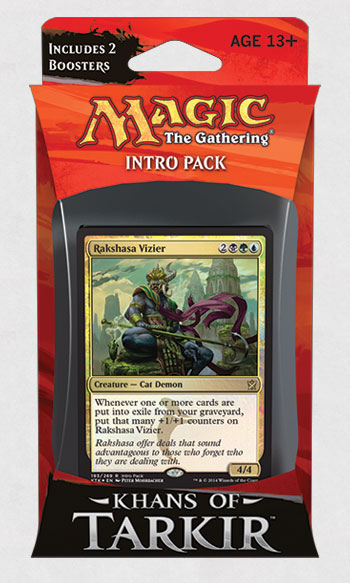 The Sultai Brood—represented by the fang of the dragon—is ruthless and pitiless, seeking power and wealth in all forms. The Sultai think nothing of making a profitable pact with demons, nor using necromancy to crush their enemies with the power of the grave.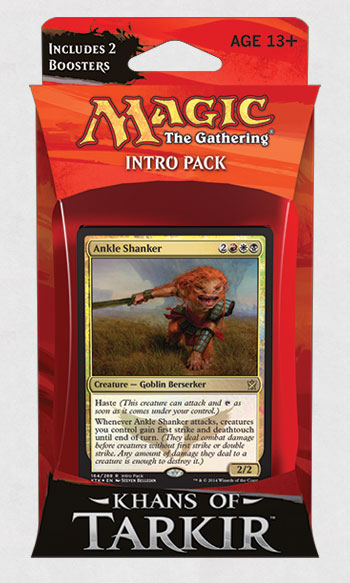 The Mardu Horde spreads destruction across the face of Tarkir, conquering and pillaging territory before moving on. They charge into battle just as swiftly and relentlessly as their symbol, the wing of the dragon, would suggest.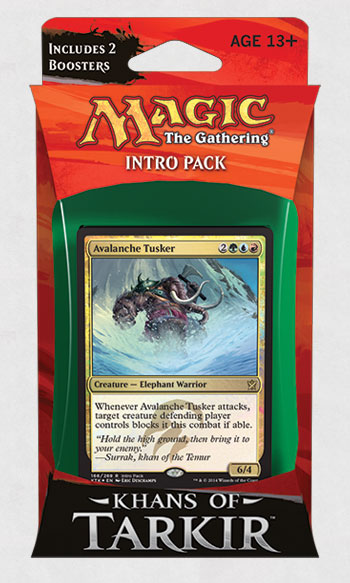 The Temur are a clan of hardy nomadic warriors living in the inhospitable northern territories of Tarkir. In those difficult conditions, under the banner of the dragon's claw, they defend their territory against outsiders by harnessing the savagery of nature itself.