San Diego Comic-Con was the gift that keeps on giving, revealing a pair of cards from Magic: The Gathering—Commander (2014 Edition), spilling some Khans of Tarkir secrets, and showing off some art from From the Vault: Annihilation, like this gorgeous Cataclysm art.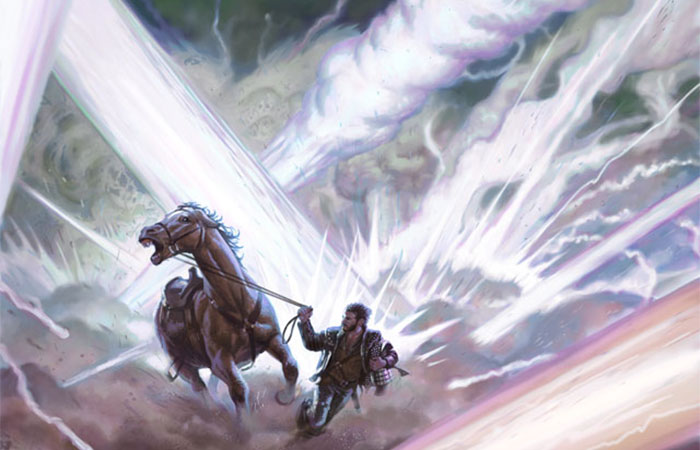 One item we didn't reveal to the excited throngs was the packaging for From the Vault: Annihilation, because there was just so much other stuff to show off.
Let us rectify that, shall we?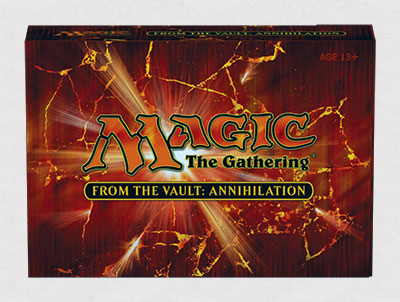 As they say, Boom.
Look for this box exploding off shelves starting August 22, 2014.