Here we go with another set's stack of tokens, from Wolves to Cat soldiers to Zombies—let's take a look!
Aerie Worshippers was introduced in Limited Information and it creates a blue enchantment creature Bird token as you can see!
---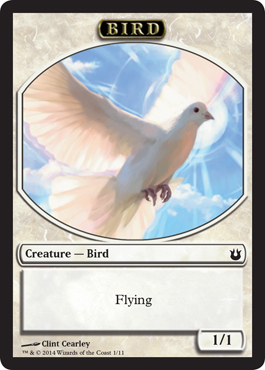 Birds play a powerful part in ancient Greek mythology, being used by oracles and as messengers to the gods.
---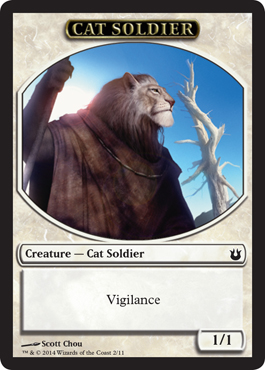 Both Brimaz, and Vanguard of Brimaz, create these Cat Soldier tokens.
---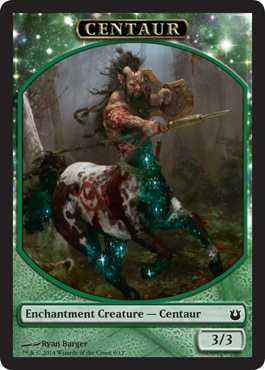 The Centaurs, like Cat Soldiers, have two cards that generate them.
---
As with most red Elemental tokens, the Born of the Gods ones feature a higher power than toughness, as a way of showing their inherent weakness to things around them such as... water?
---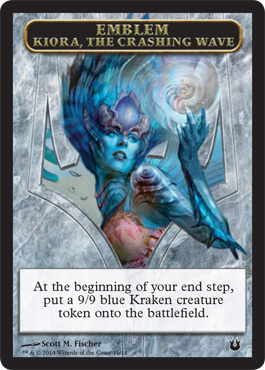 The powerful sea creature that answers Kiora's call and what she leaves behind after you ultimate her.
---
And here is the new Soldier token in Born of the Gods to join the Theran ranks.
---
Raised by Wolves was previewed by our friends over at LoadingReadyRun; if you haven't watched their video yet you should.
---
Braaaaiiiiinnnnnsssss....
---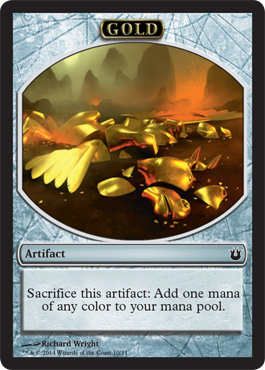 And how do you get a Gold token? You'll just have to wait and see.