Cycles! Throughout Magic's history, there have been many cycles—a set of cards found in all five colors, connected by a theme. Modern Masters 2015 Edition features many cards that were a part of a cycle—but most of these cycles are incomplete in this set. How well do you know the cycles of Magic?
Here are 10 questions to test your cyclical knowledge. (That's two cycles' worth!)
---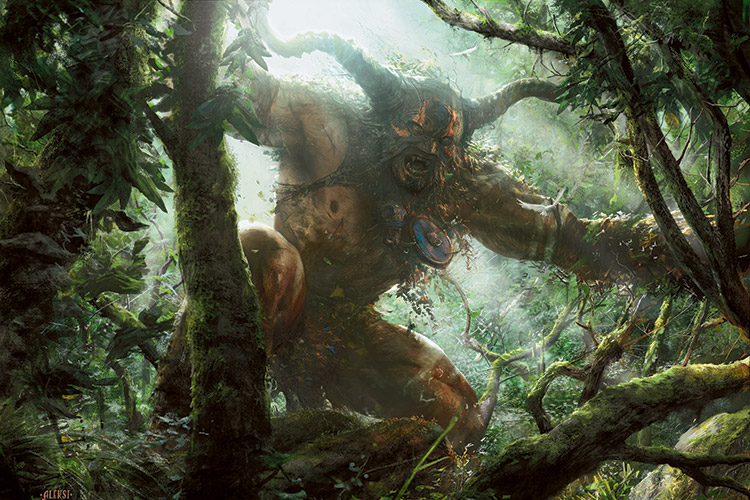 Primeval Titan | Art by Aleksi Briclot
---
Answers:
---
How'd you do?
26 points — Cyclical Champion! Either you have an encyclopedic knowledge of cycles, or you cheated with Google and Gatherer. Well done either way!
18-25 — Cycle Scientist! It's okay, I can't keep all the names of those Eventide Spirit Avatars straight either.
9-18 — Cycle Sicko! Not bad! A few Giants' names might've escaped, and who remembers "Tower Above" was a Magic card anyway?
3-9 — Cycle Challenged. Maybe it's time to brush up on your cycles….
0-2 — Cycle Clueless. It's okay, I have a bad memory for names of things too.