Welcome to Things Are Not As They Seem Week here at DailyMTG. Today, let's combine the week's theme with a Khans of Tarkir card that is popular not only in Standard, but also in Vintage.
Enough preamble. Let's set the stage with the actual card:
That looks pretty cool, right? Sultai noblewoman delving into the Æther to do some divination magic? In fact, because this is an Arcana, let's have a bigger look at that art piece: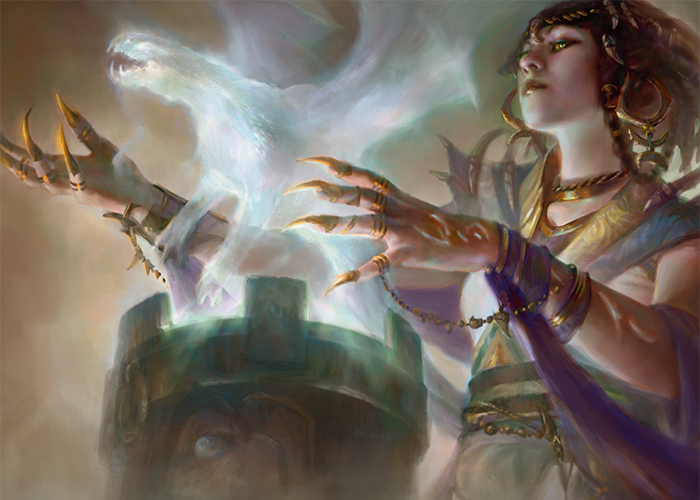 Dig Through Time | Art by Ryan Yee
Yeah, that's really cool, but...things are not as they seem! Let's zoom in on the bowl she's divining in: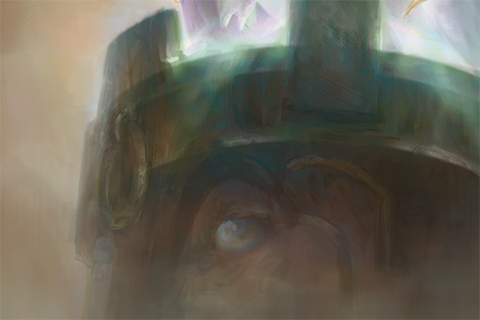 What the...? Is that an eye?
Nope!
It's two eyes. Check out the art description:
Clan: Sultai
Color: Blue spell
Location: Any Sultai location, such as a gloomy temple interior
Action: This spell allows a Sultai mage to look into a pool of water and see the past—and perhaps the future. Show a Sultai noblewoman peering down into a bowl of glowing blue-tinted water. As we look over her shoulder, we can see that the bowl is actually a zombie's head with the top sawed off. We see just a hint of a UB dragon's silhouette emerging from a storm in the surface of the water.
Focus: The Sultai mage, and the bowl of glowing water
Mood: Fascinated. She knows knowledge is power, and this is the ultimate form of knowledge.
Artist Ryan Yee played around with the composition a little bit, as can be seen in the sketches for the art. Would you like to see those as well?
Of course you would!