In April of this year, we crossed an important milestone for Magic. This milestone is something that many players wouldn't realize, at least not directly, and yet it is vitally important. As of April 2014, we have more than 5,000 active judges helping make and keep the Magic community awesome!
With 5,000 judges around the world, there has never been a better time to join the judge program! Here are a few resources that can help you along the way:
In recognition of this milestone, we sent promotional premium Force of Will out to judges who had certified other judges after 2005. These premium Force of Wills use the art created for the Legacy Championship by Matt Stewart.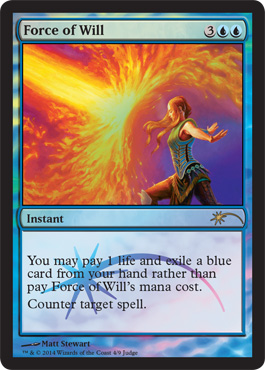 As awesome as that promo is, I can't leave you all with just that to gawk at. Rather, here is also a look at a number of new judge promos!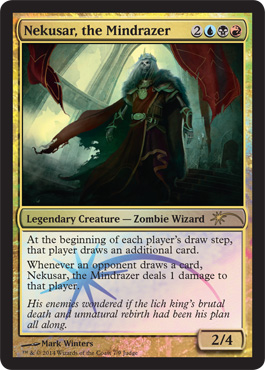 Thanks again to all the amazing judges around the world. Magic wouldn't be the same without you.