On Monday we showed you all of the packaging for Magic Origins, but we left out one small detail. Well, two.
We weren't quite ready to show you the face cards on the Clash Pack because Shawn Main was previewing Honored Hierarch yesterday, and the Hierarch is one of the face cards! In fact, it has alternate art! Check it: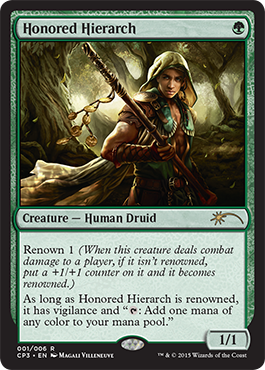 On the other side of the battle is a dragon you're all quite familiar with, but now with alternate art!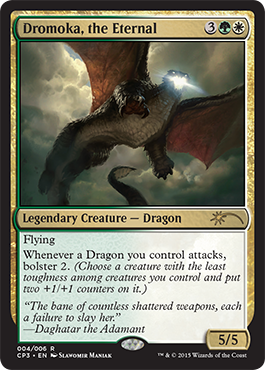 And now we can show you the full packaging with the cards revealed as well!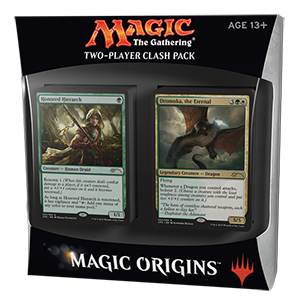 We're going to string this out juuuuust a bit longer and show you the full decklists for the Clash Pack next week, after more Origins cards have been previewed. But to whet your appetite for what's coming, check out one of the alternate art cards you'll be able to pick up inside the Clash Pack.