It's Thursday morning in cloudy Renton, Washington, when this article goes live, but lots of folks are already thinking about Friday...and more specifically, Friday Night Magic! One aspect of Friday Night Magic is the FNM promo, and once a month we like to show you which promos are coming up!
Let's take a look at the promos you can pick up at FNM over the next few months.
December
December might be winter for the northern hemisphere, but Stoke the Flames is sure to keep many people nice and toasty. Or just plain dead.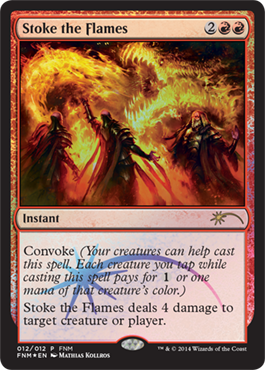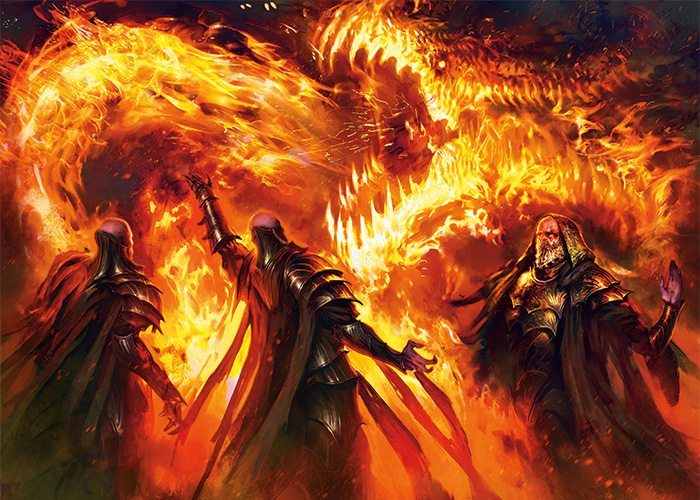 Stoke the Flames Promo | Art by Mathias Kollros
January
A new year makes a good time to add new art to your...Goblin deck? Kev Walker updates the most frenzied of Goblins. I wouldn't expect your opponents to do much blocking once you get your hands on a few of these Frenzied Goblins.
Frenzied Goblin Promo | Art by Kev Walker
February
When your opponent tries to play a big spell to set up a strong endgame, you can say "Nope!" in style with this Disdainful Stroke promo.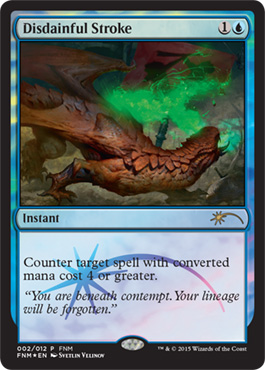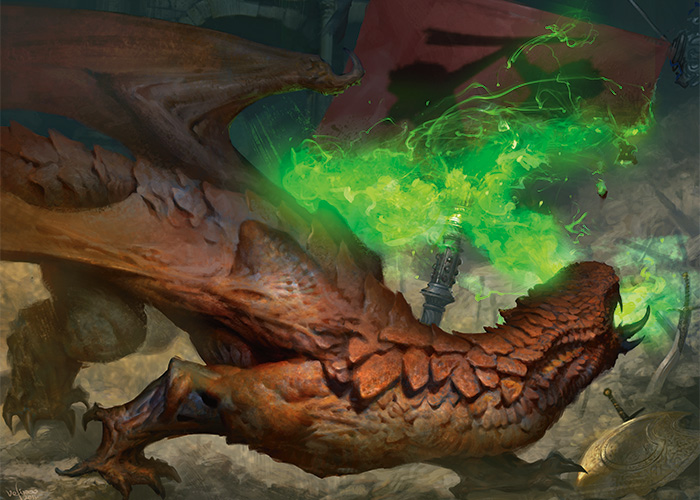 Disdainful Stroke Promo | Art by Svetlin Velinov