One of the cool side programs at Pro Tour Magic 2015 this past weekend was to have artists Eric Deschamps and Cynthia Sheppard create an exclusive piece of art featuring M15-focal character Garruk Wildspeaker! Between rounds, players and spectators alike could spin a wheel to randomly determine a new visual element to include in the piece, from Fblthp to a rainbow.
Here is a look at the piece as it progressed from initial sketch to final piece: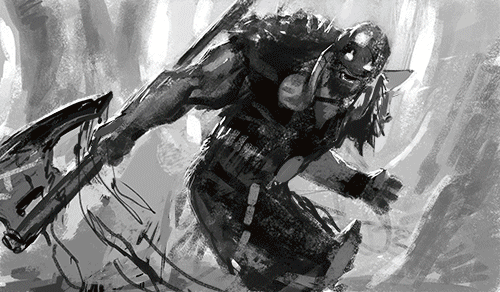 To find out more, read Adam Styborski's full write-up!