As some of you might have seen, we sent members of our judge community a set of full-art premium basic lands featuring art by Terese Nielsen.
These cards are already proving to be quite popular as the community has begun seeing them pop up in the wild. If you attend an event with a judge, be sure to say thanks!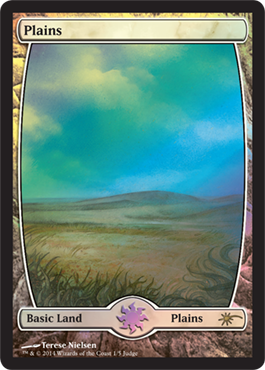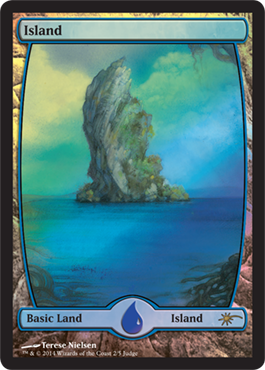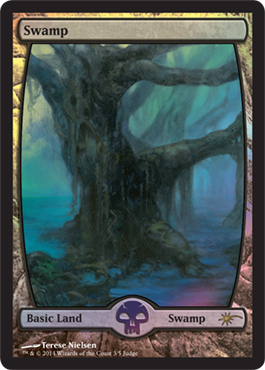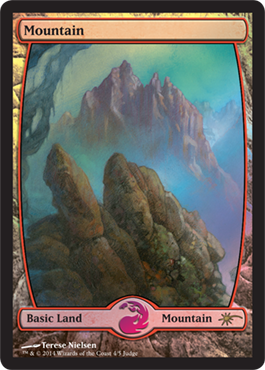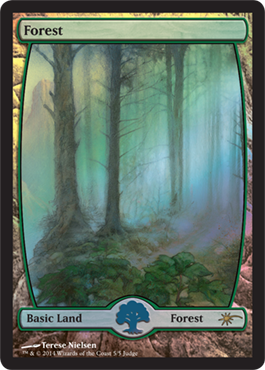 Do you want to become part of the judge community? Check out the Judge Wiki page, "Become a Judge," to learn more.