Here is a look at the FNM Promos you can pick up at your local Friday Night Magic over the next few months. And no, despite my known predilections, I did not pick these promos. But I do hope you enjoy them! :)
May
The current card, which you can earn tomorrow, is Tormented Hero.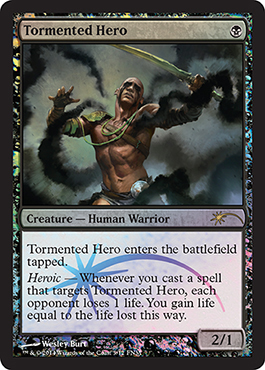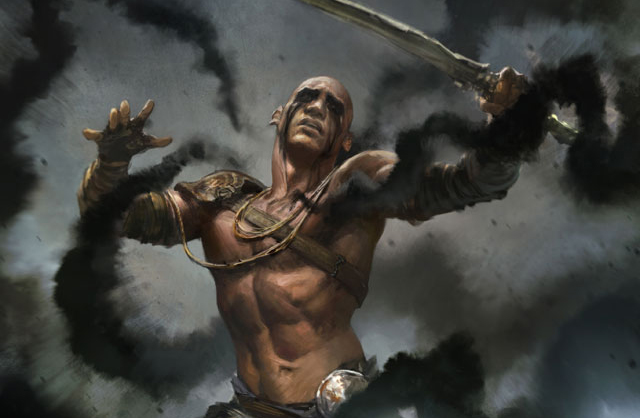 Tormented Hero | Art by Wesley Burt
June
For June, we have a little something for fans of control.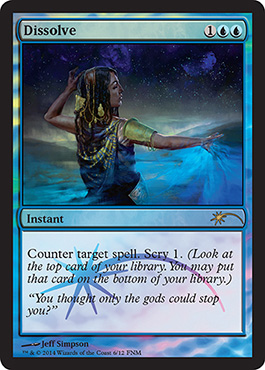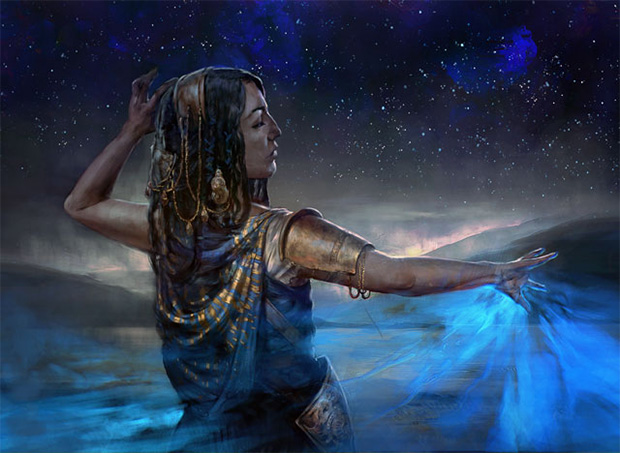 Dissolve | Art by Jeff Simpson
July
July heats up with Magma Spray!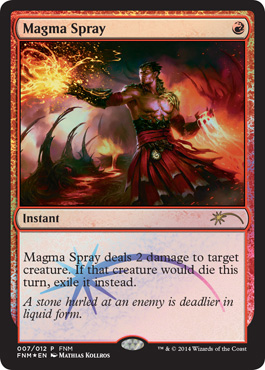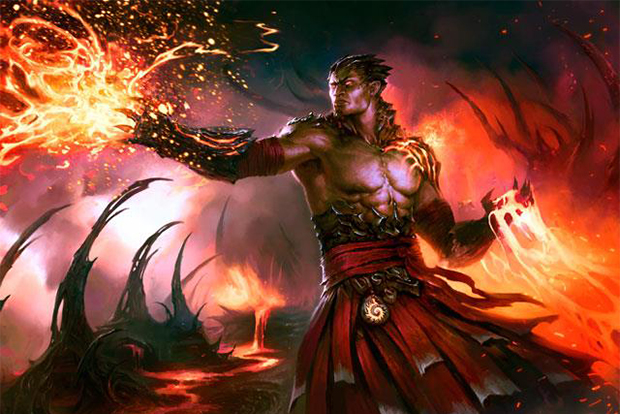 Magma Spray | Art by Mathias Kollros
August
And in August, black mages get another creepy-cool promo!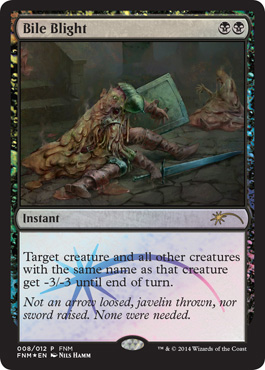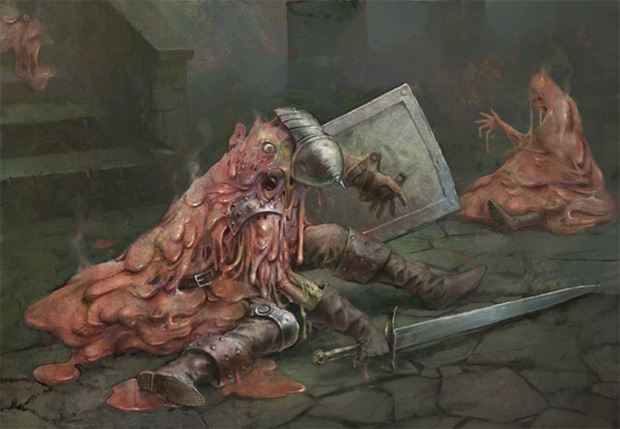 Bile Blight | Art by Nils Hamm