The month is nearly over, so once again it's time to take a trip in our Friday Night Magic time machine and see what promos we have in store (and in stores!) for the coming months.
October
The spookiest month deserves a spooky Ultimate Price promo. Get your own head in a bag with new art by Scott Murphy—and get it soon, because the colorless Eldrazi are about to have the upper hand.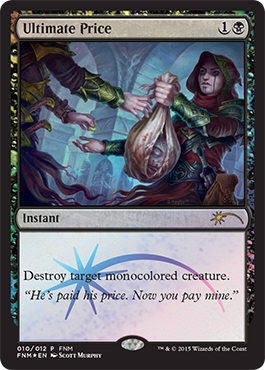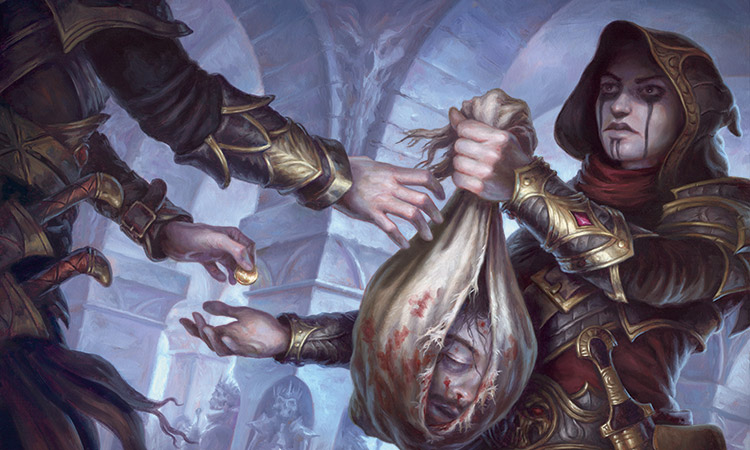 Ultimate Price Promo | Art by Scott Murphy
November
Is it a coincidence that our hottest promos come during some of the coldest months in North America? Stay warm with this Zoltan Boros take on Roast.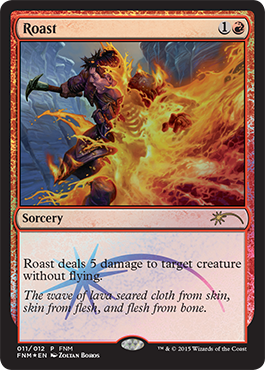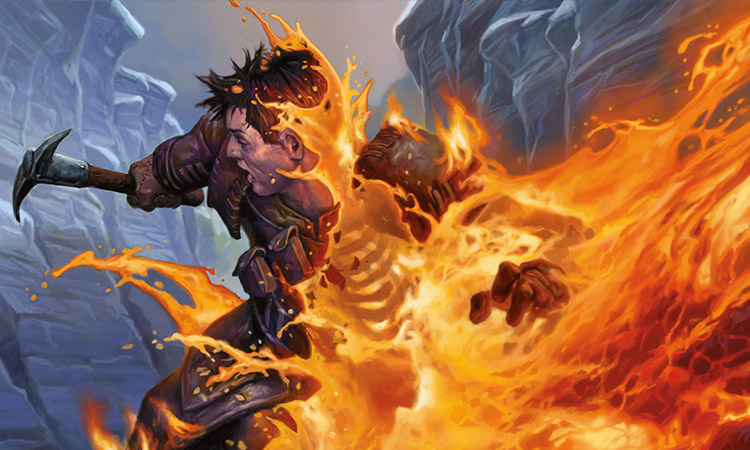 Roast Promo | Art by Zoltan Boros
December
For many, December is a highly anticipated month full of holidays, presents, the end of one year, and the start of a brand-new one. To celebrate, we're giving you a new tool to see what's ahead with an updated version of Anticipate from Volkan Baga. What? You didn't see that coming?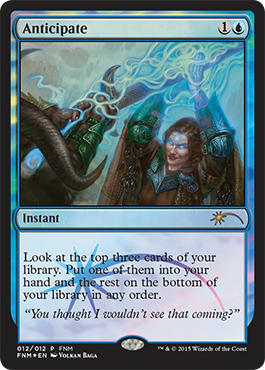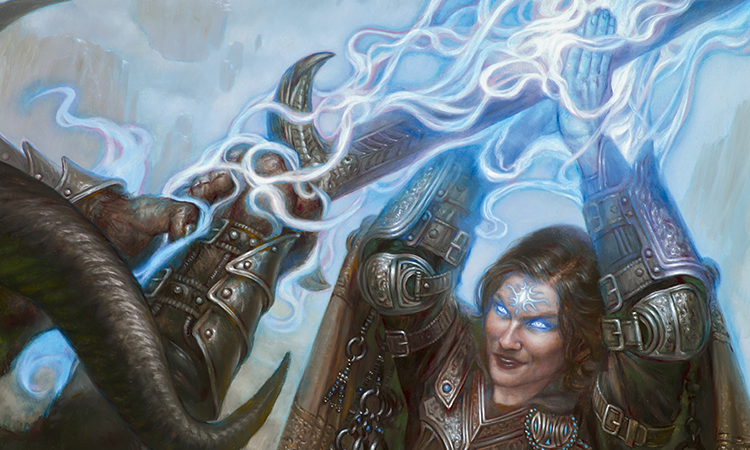 Anticipate Promo | Art by Volkan Baga