Two days ago we showed you the Magic Duels: Origins gameplay trailer in all its glory. Many of you watched it. And watched it. And watched it again.
And again. And paused it, squinted, and zoomed in.
Many people on the internet, after scrutinizing the video like it was the Zapruder film, felt like they had found some new cards. Two new cards, to be precise.
Well, they were right.
We seeded a couple cards in the Duels: Origins trailer to whet your appetite for Magic Origins. Today, we'll show them off so you can quit squinting at your screen. Presenting some very fiery additions to Chandra's arsenal: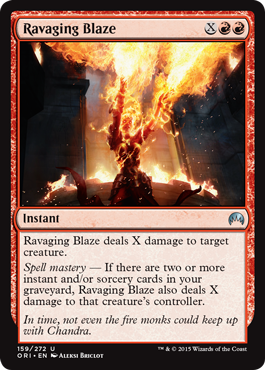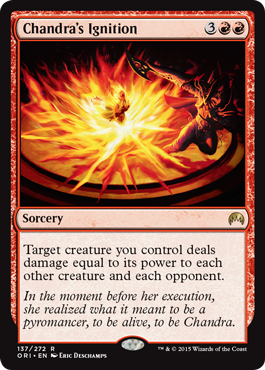 Previews start in full force next week, so stay tuned for even more from Magic Origins.