"So you just win, right?"
That was the reaction of Erik "Mad Genius" Lauer when he first saw today's preview card: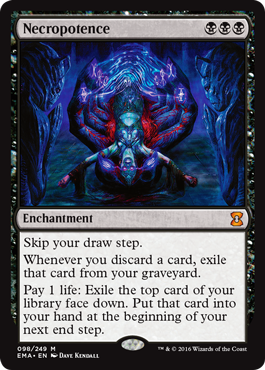 Lauer—a member of the Magic: The Gathering Hall of Fame and current principle game designer in R&D—sat down with me to discuss the history of Necropotence. In this short podcast, he lets us know why "the skull" is one of the best cards ever printed.