The Magic Online Community Cup is a team event that pits 8 representatives from the Magic Online Community against 8 representatives from Wizards of the Coast.
Unlike in individual events where players must keep their thoughts to themselves, even if they have a strong opinion about what their friends should do – at the Magic Online Community Cup players are allowed to communicate with their teammates during drafts and matches.
In order to take advantage of their freedom to advise their teammates – players here are spending as much time out of their chairs, as they are in them...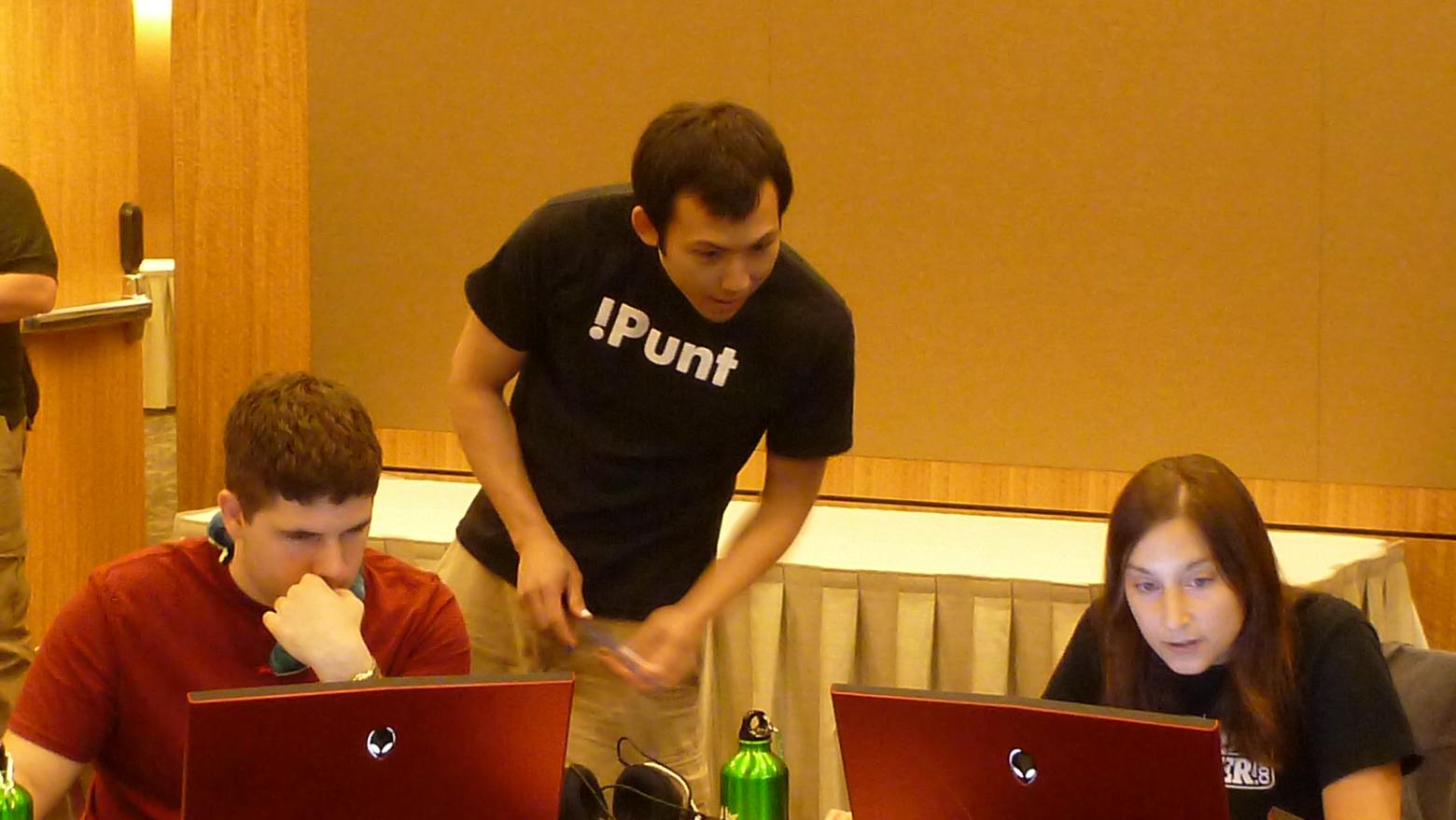 Egashira giving advice to Tom Delia and Melissa DeTora.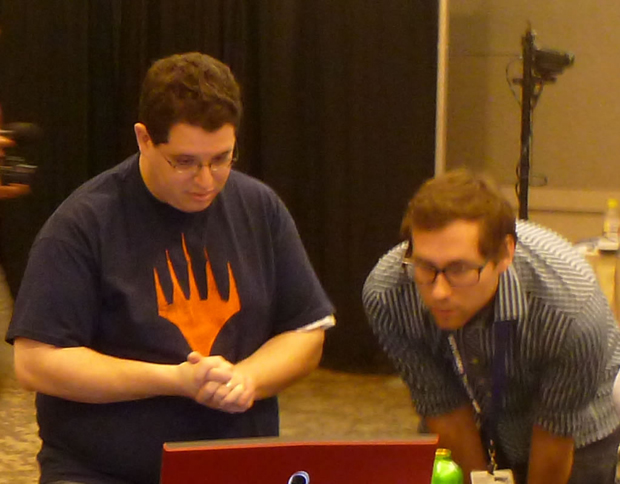 Mike Turian (left) and Sean Gibbons (right) combining their powers.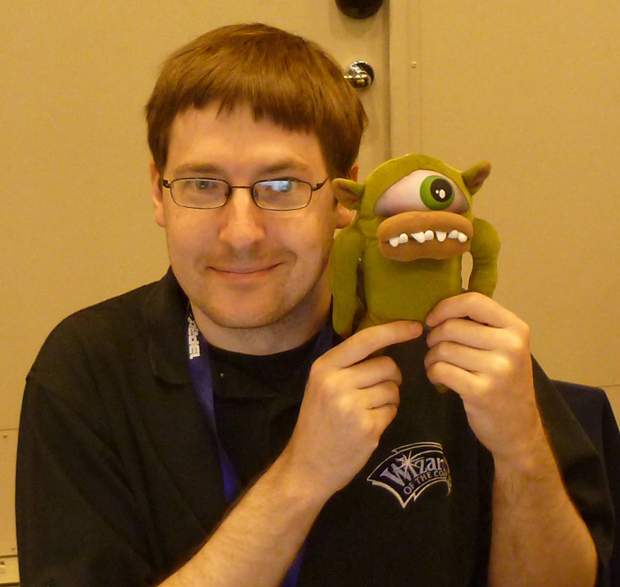 Even with the freedom to give each other advice, Fblthp and Lee Sharpe are still Totally Lost.