Have you recovered from the Theros Game Day? You know, where you faced down the Hydra? We got a lot of awesome feedback from people who took part in it, and we're excited to tell you all that we've got a new, though similar, challenge lined up for the Born of the Gods Game Day!
The sixth challenge on the Hero's Path is to "Battle the Horde" on March 1-2, 2014, at the Born of the Gods Game Day!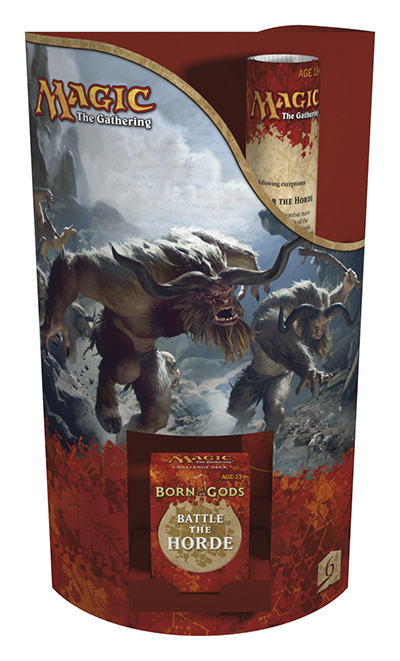 Trick Jarrett
@TrickMTG
Email Trick
Author Archive
Patrick "Trick" Jarrett is the editor-in-chief of DailyMTG.com as well as working deeply on other web projects for Magic. He's an ardent Commander player with a beloved Kiki-Jiki Commander deck he's always eager to play with new people.