In just a couple weeks, on March 14, 2014, we will be releasing Duel Decks: Jace vs. Vraska!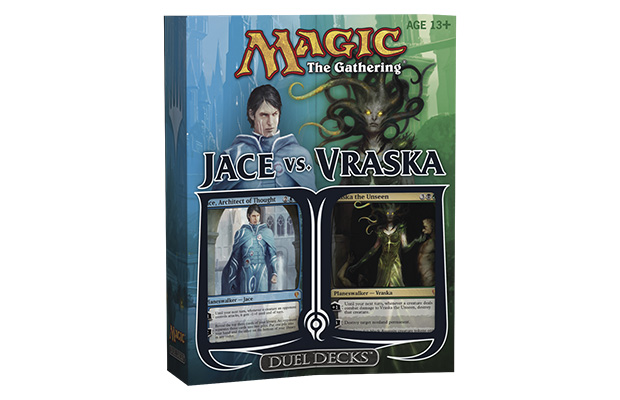 What are the two Planeswalkers bringing to the fight? Let's look at the decklists!
And, as is the case with Duel Decks, several cards get all-new art. Take a look:
Which deck is your favorite? Mike McArtor
@MKMEdits
Email Mike
Author Archive
Mike is the copyeditor for DailyMTG.com and steward for both Card of the Day and Decks of the Week. He got his start in editing fantasy-game magazines with almost four years on Damp;D's Dragon magazine. He lives in Renton with his wife and assorted pets.