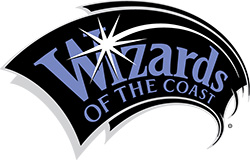 Welcome to 2014! Today's Arcana is a reminder that we are always looking to hire people. I do not know of a single day where we did not have open positions listed on our website.
As of this writing there were fifteen listings on the Wizards careers page, ranging from a content manager (working for me!) to a Japanese support member to art director roles for both Magic and Damp;D.
To see the full list of positions we're hiring for, visit our Careers page on the company website.
Here's a listing of positions available to work on Magic (note, positions may be filled by the time you're reading this). Trick Jarrett
@TrickMTG
Email Trick
Author Archive
Patrick "Trick" Jarrett is the community manager for Magic, as well as the editor-in-chief of DailyMTG.com. He's an ardent Commander player and lover of the game he's played since Ice Age.