Sometimes, Magic art is straightforward and easy to parse; other times, it is more abstract, as it tries to capture a concept or an idea. Today, we're looking at the Born of the Gods uncommon Dawn to Dusk.
Action: This is an abstract piece representing the lifecycle of a nyxborn creature - a creature created by the mind of the gods.
One way to show this could be a creature emerging from the forehead of Heliod - representing the creature's birth - and the same creature shown entering the central sun-like orb of Heliod's spear, representing its death. If there is room, there could be a middle scene in-between life and death.
The creature and Heliod should have the Nyx starfield effect.
Focus: The cycle of life.
Mood: Gods create and gods destroy.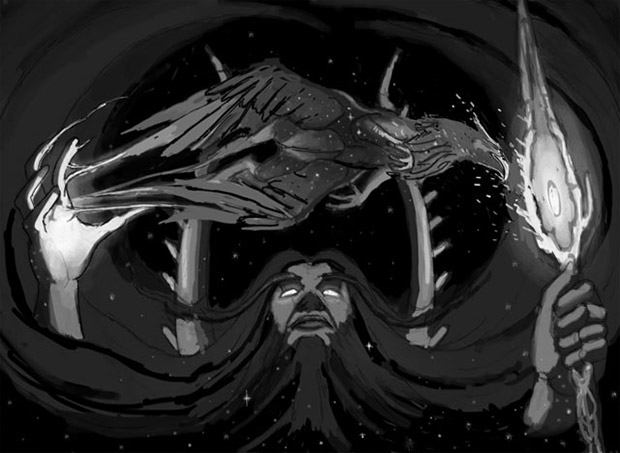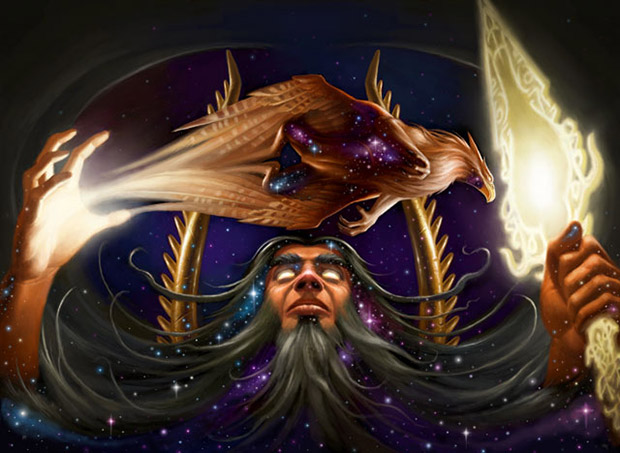 Dawn to Dusk | Art by Robbie Trevino