Look at these boosters.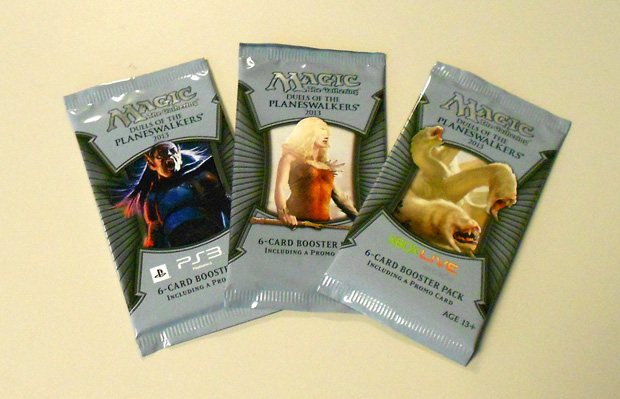 They're what await players of Duels of the Planeswalkers 2013. When a player first launches the game (or goes into the Extras tab), they'll get their code. And when they enter that code on our website, they'll get a voucher to print out. Then they'll take that voucher to a participating store and get a booster. Here's a better look at them!
Players on PlayStation 3 will get this booster: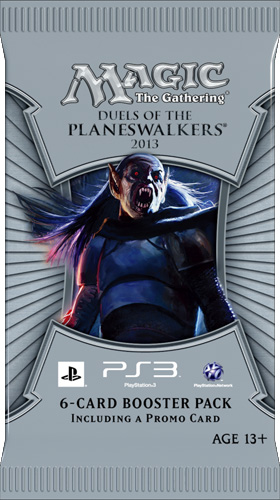 Players on XBOX 360 will get this booster: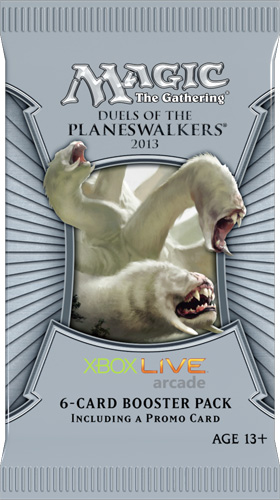 And people playing on their PCs (via Steam) or on their iPads will get this one: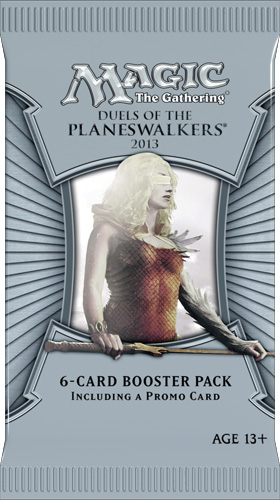 Each booster contains six Magic cards. Five of them are random, but the sixth is a Magic 2013 mythic rare cunningly tied to the art on the booster. So, for example, that PlayStation 3 booster up there will contain this: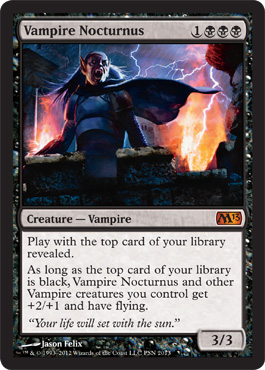 Neat, right? And here are the other two cards, which are for XBOX and Steam/iPad users respectively.
This promotion runs through December 13, 2012 (while supplies last).