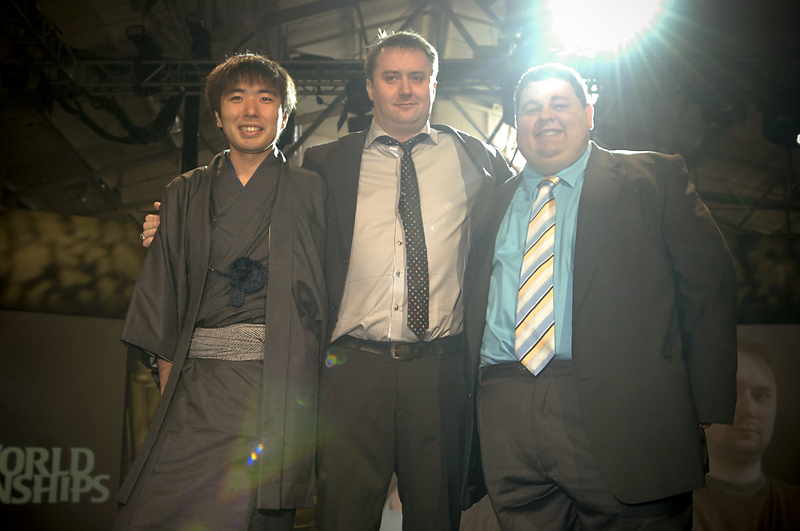 Our 2011 Hall of Fame inductees: Shuhei Nakamura, Anton Jonsson, and Steven O'Mahoney-Schwartz.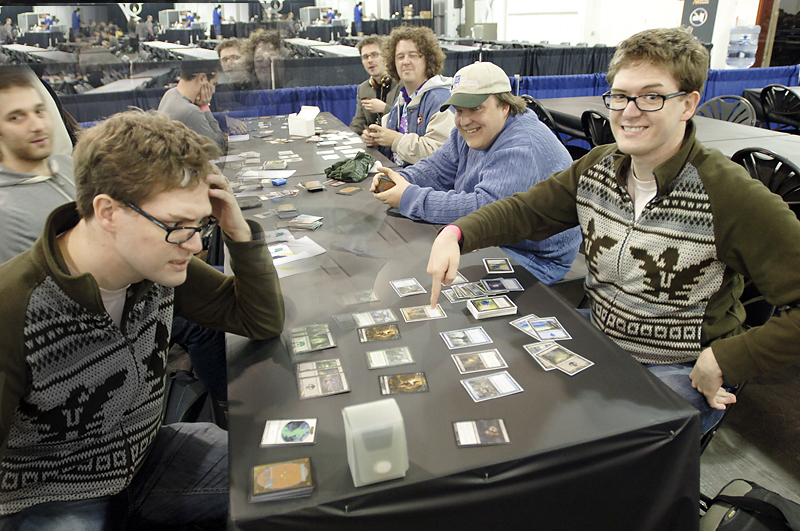 You have to be careful if you run into your Evil Twin. That dude may just stab you in the back!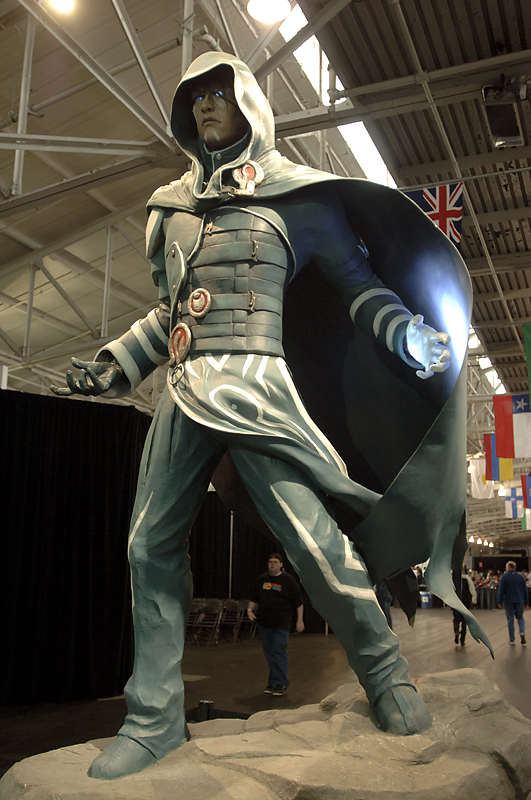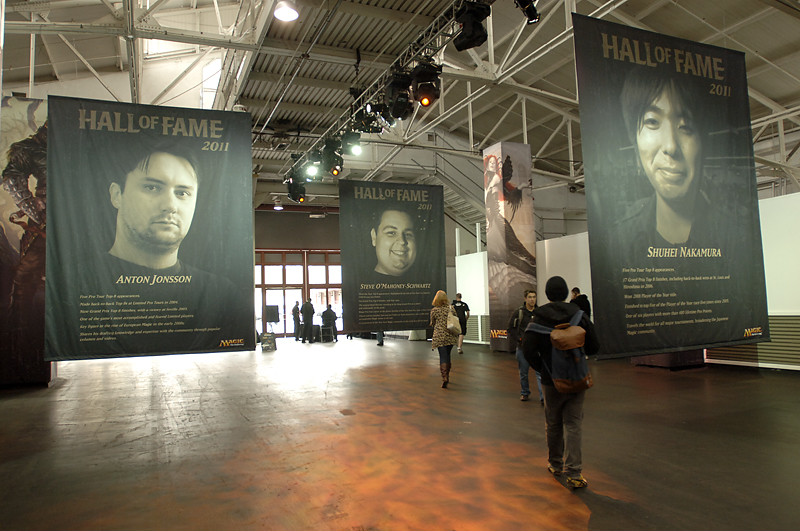 Players, spectators, and staff were greeted by these larger than life banners celebrating our newest legends of the game.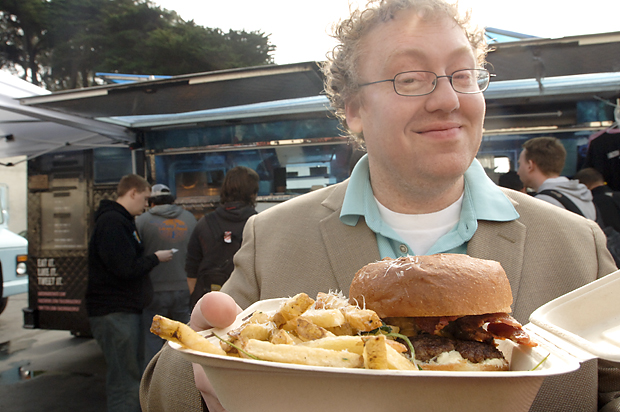 Richard Hagon is always a fan of a Burr Grafter a long days work. (Get it?)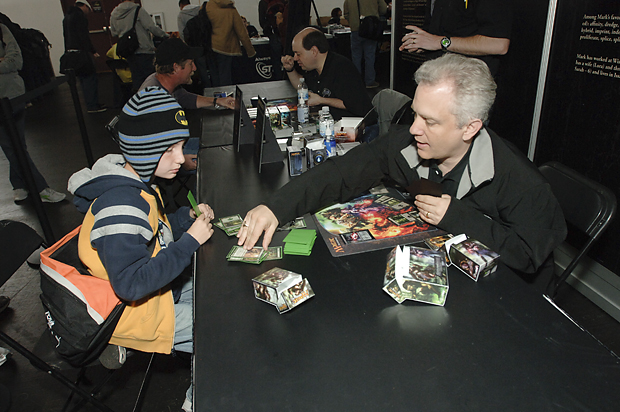 Mark Rosewater (near) and Eric Lauer (far) battle fans of all ages in the spellslinging area.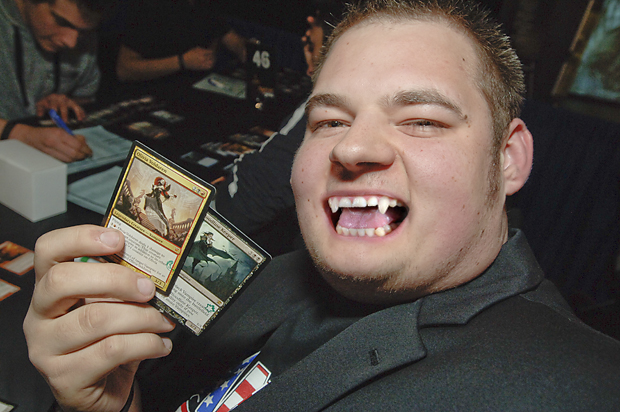 Conley Woods shows us how to really sink your teeth into Innistrad Draft.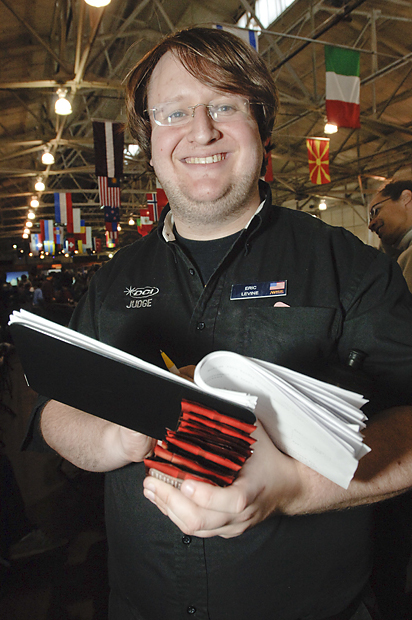 Eric Levine is the king of the Innistrad booster drafts at Public Events.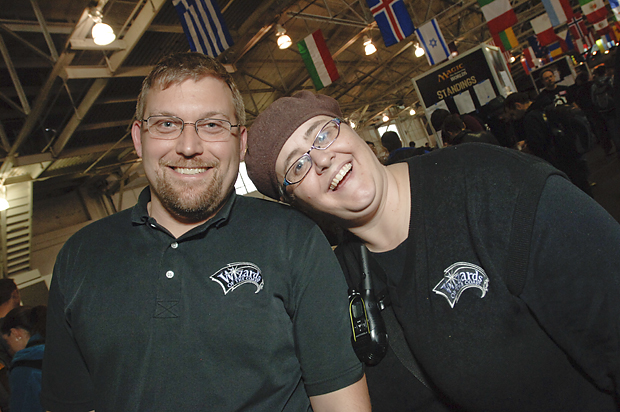 Toby Maheras and Witney Williams take time out of their busy schedules to smile for the camera.

Daarken and Matt Cavotta show off some of their favorite works.

Mark Purvis and Mark Globus show their respective approaches to spellslinging.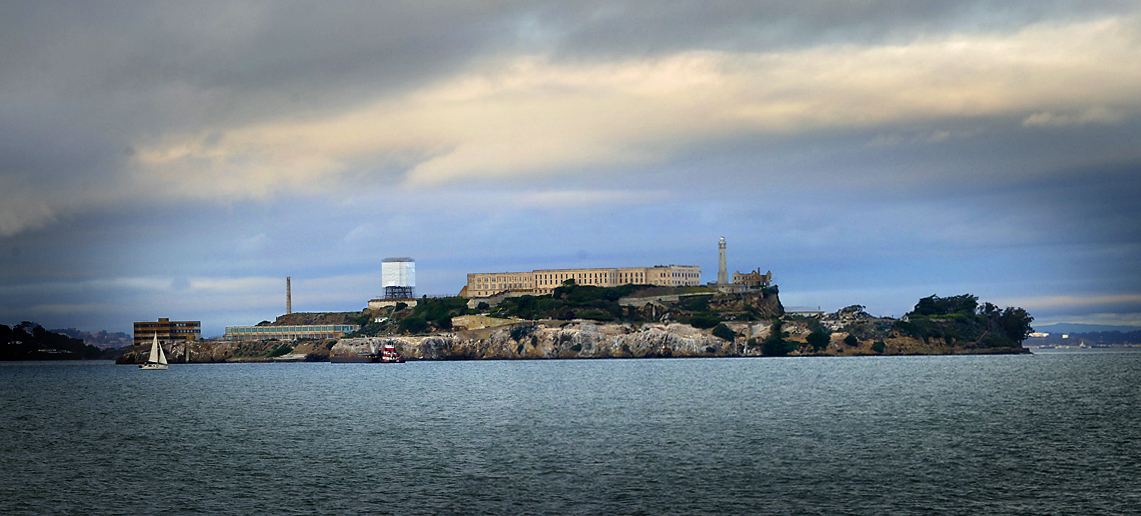 Alcatraz: just a hop, skip, and a jump across the water from the Fort Mason Center.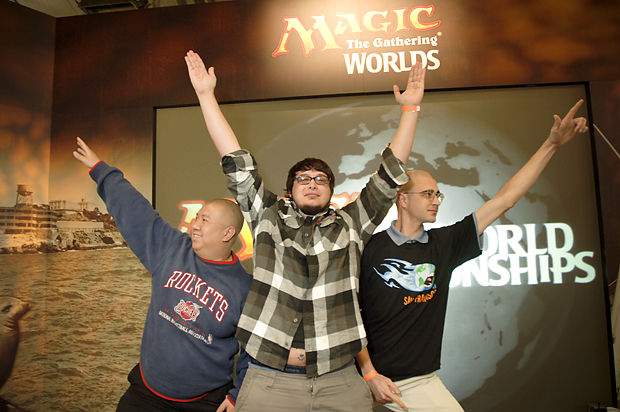 Team USA or Charlie's Angels?