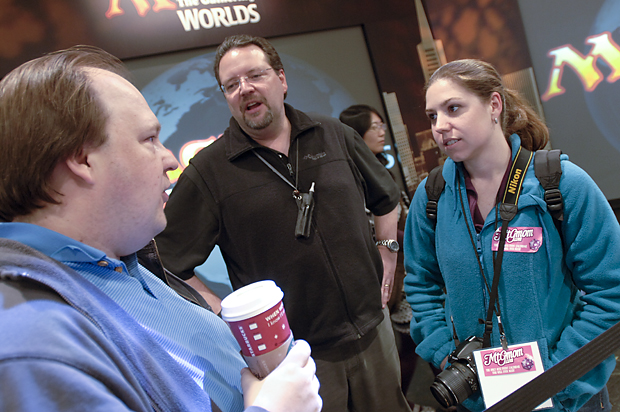 Hall of Famer Randy Buehler, Tournament Manager Scott Larabee and "MTGMom" Megan Holland.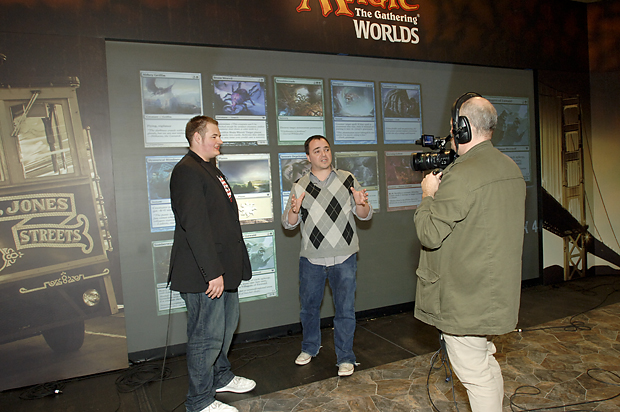 Video Draft Tech shoot with Conley Woods and Brian David-Marshall.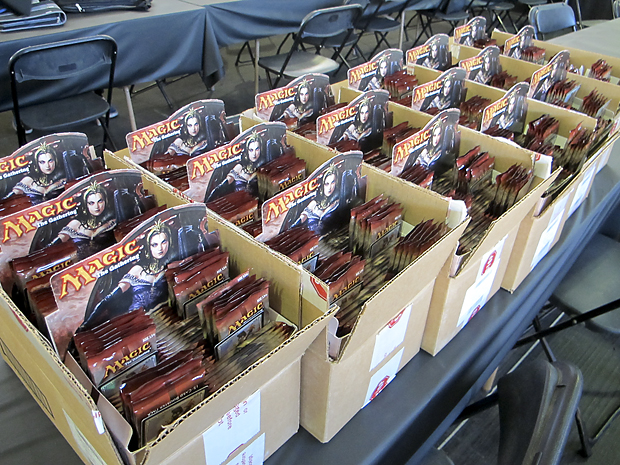 PTQ product is prepped and ready.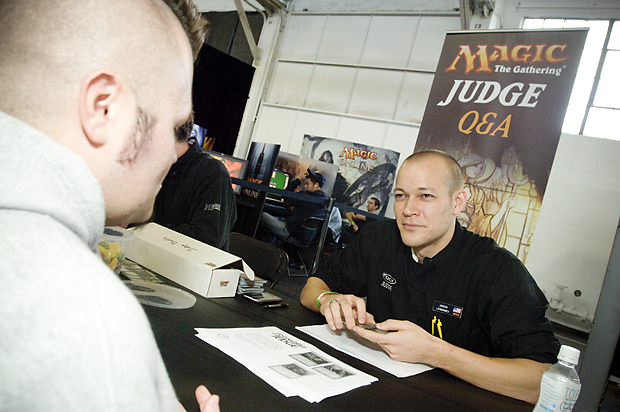 Do you have questions? Level 4 Judge Jason Lemahieu has the answers.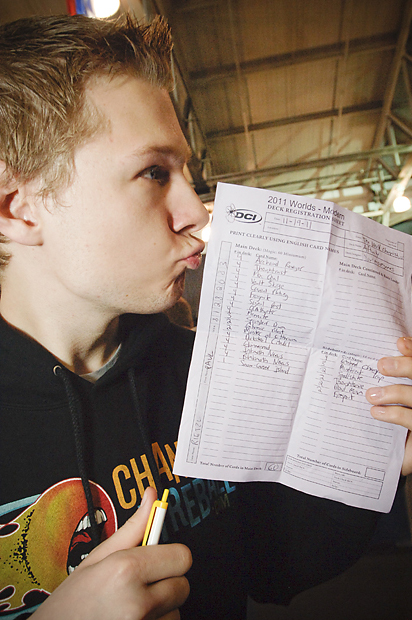 Paul Rietzl gives his Modern deck list a "good luck" kiss.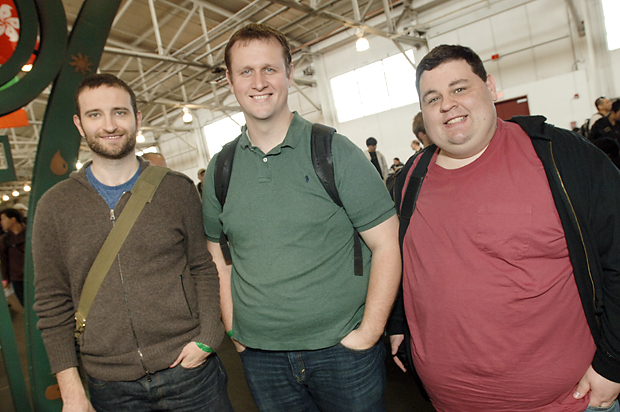 Hall of Famers Jon Finkel, Bob Maher and Steve O'Mahoney-Schwartz.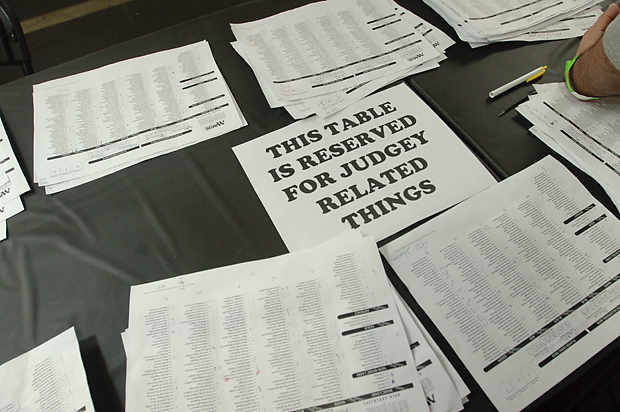 This one came with its own caption.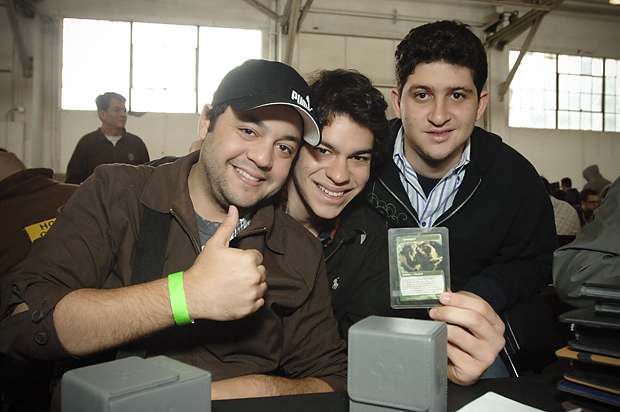 These three players are excited to play with Tarmogoyf in the Modern rounds.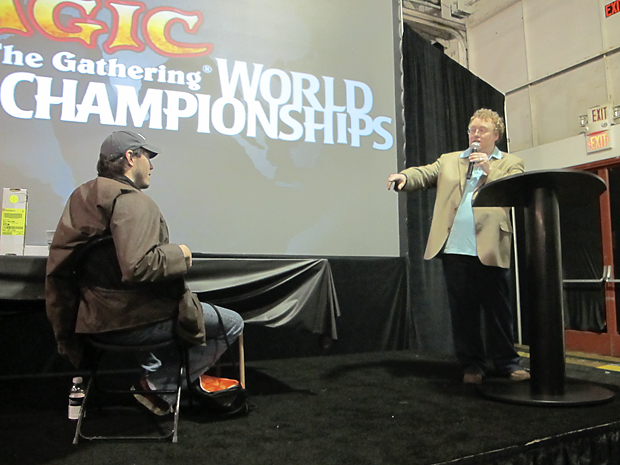 Richard Hagon hosts Who Wants to Win a Thousand Rares?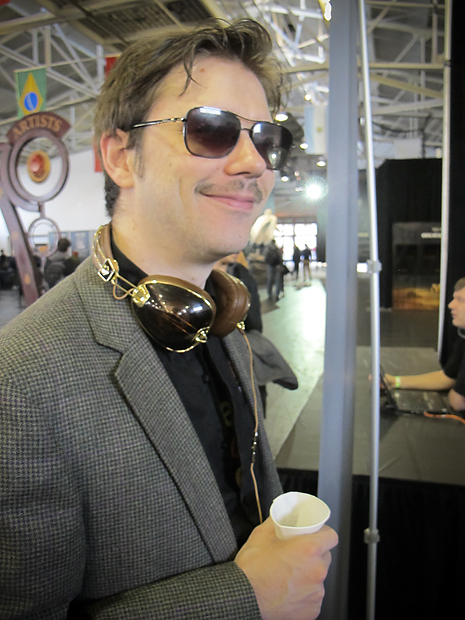 Coverage Reportor Tim Willoughby shows us how to properly accessorize.

A beautiful view from the tournament site of the Golden Gate Bridge.