Fabien is bringing a UW 'control' evasion deck while Kuptimitr is sporting a quick RB minotaurs tribal deck. Would Kuptimitr be able to close the games before Fabien stabilises?
Game 1
Both players were quick out of the gates. Kuptimitr with Asphodel Wanderer and Borderland Minotaur, and Fabien with Cavalry Pegasus and Meletis Charlatan.
When Fabien tapped out to bestow Hopeful Eidolon on Cavalry Pegasus, it gave Kuptimitr the window of opportunity for a massive counterattack with Kragma Warcaller to take Fabien down to 10 life.
Fabien, however, appeared unperturbed and simply played Chosen by Heliod on Pegasus and Leonin Snarecaster, before attacking with Pegasus and Charlatan.
Sensing a window to seal the game, Kuptimitr stole the Snarecaster with Portent of Betrayal and sent his team in for what he hoped to be the final alpha strike. Fabien, however, had the backbreaking Triton Tactics to gain sufficient tempo to take the game on the back of his lifelink flyer.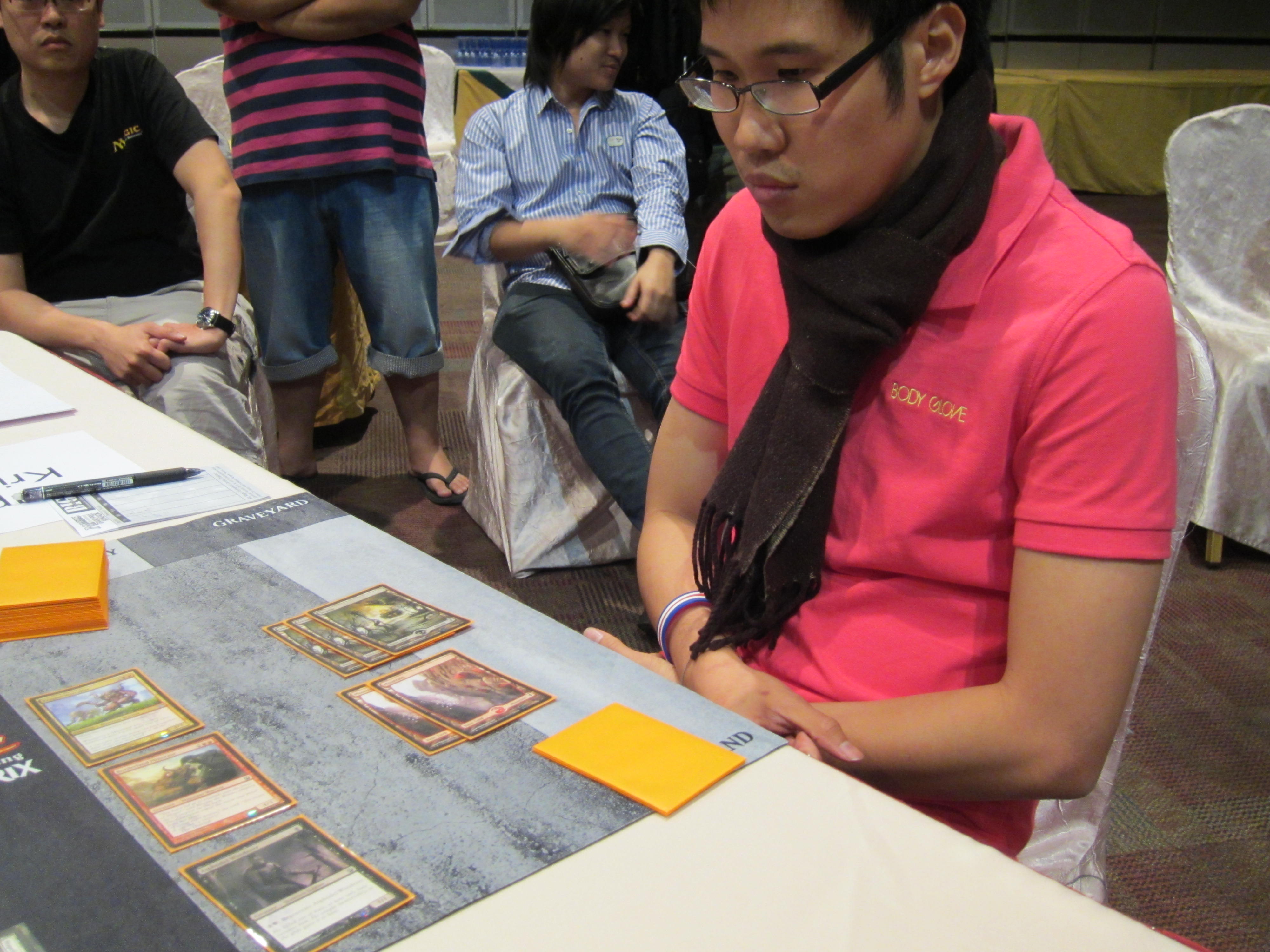 Kuptimitr in an alpha strike
Game 2
Kuptimitr started on the backfoot with a pair of mulligans, but still managed Ill-Tempered Cyclops to Fabien's Meletis Charlatan, Wavecrash Triton and Leonin Snarecaster.
Kragma Warcaller again came down to take a hefty chuck out of Fabien's life total, but Fabien similarly had Hopeful Eidolon on Wavecrash Triton to stabilise.
Ember Swallower was similarly tapped by Fate Foretold on Triton and Dauntless Onslaught on the merfolk extended Fabien's lead.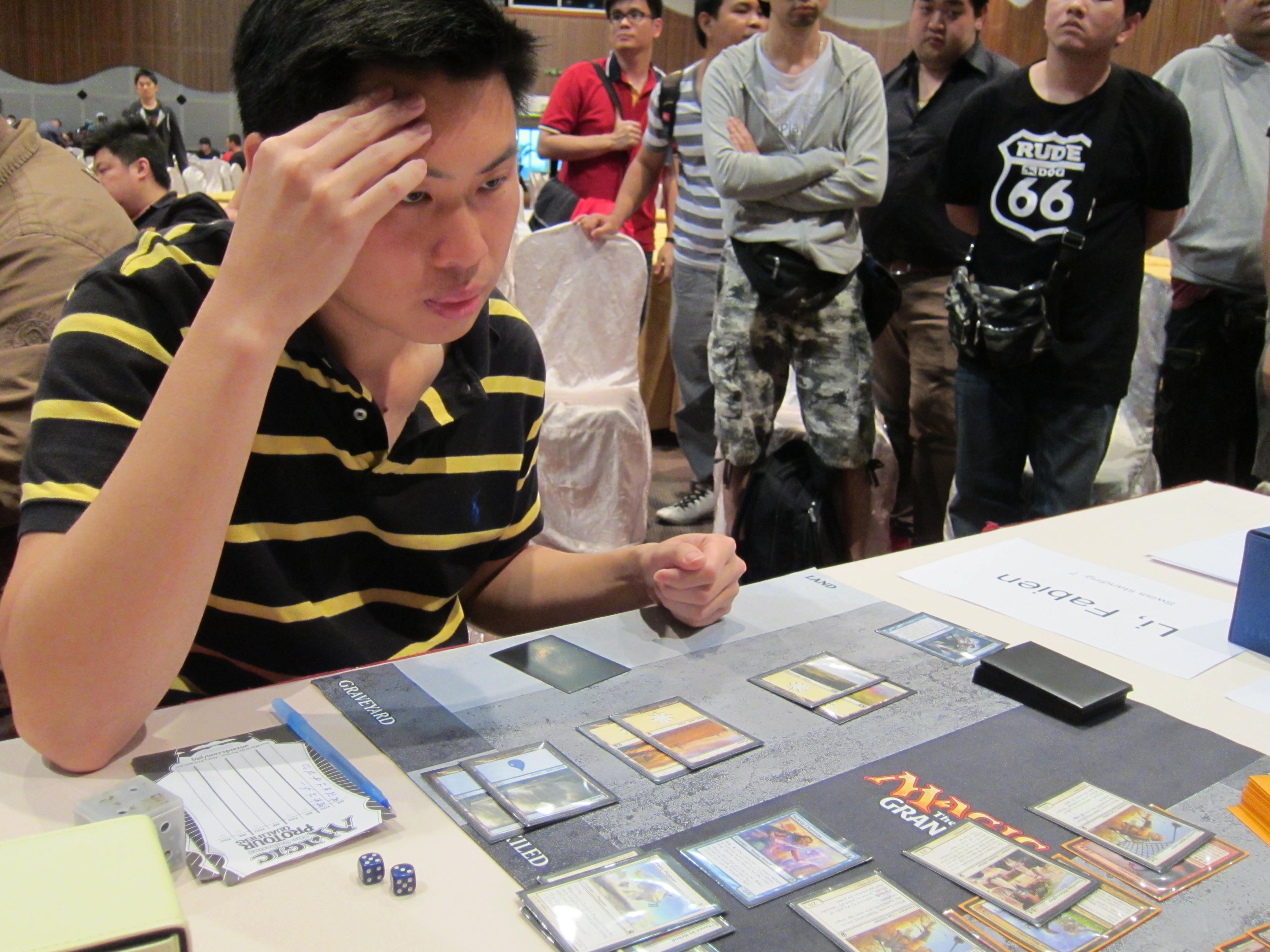 Fabien beginning to take control
At one life, Kuptimitr struggled to remain in the game by stealing the lifelink Triton with Portent of Betrayal and killing the Leonin with Spark Jolt. Fabien simply untapped and bestowed Heliod's Emissary on the Triton.
Fabien wins 2-0 and advances to the semi-finals.