Game 1
Mohd Khairul opened on the offensive with Arena Athlete, Triton Fortune Hunter and Spellheart Chimera; while Scholar of Athreos prevented profitable attacks and gave Park the space he needed to sculpt his hand with Read the Bones.
Park found Sentry of the Underworld and went for the kill with Hopeful Eidolon and Ordeal of Erebos. But Mohd Khairul had an out in Voyage's End and Magma Jet on Scholar after damage opened the door for Khairul's offence.
Mohd Khairul trying to find an opening
Park took some damage, but once he redeployed and re-suited Sentry of the Underworld with Observant Alseid, it was sufficient to take the game.
Game 2
Khairul once against started on the offence with Ordeal of Thassa on Satyr Rambler and Breaching Hippocamp. However, Park had Ray of Dissolution at the perfect time and summoned Wingsteed Rider.
When Kairul attacked into the Rider, Gods Willing threatened to trade and forced Khairul to expand Titan's Strength to save his Satyr.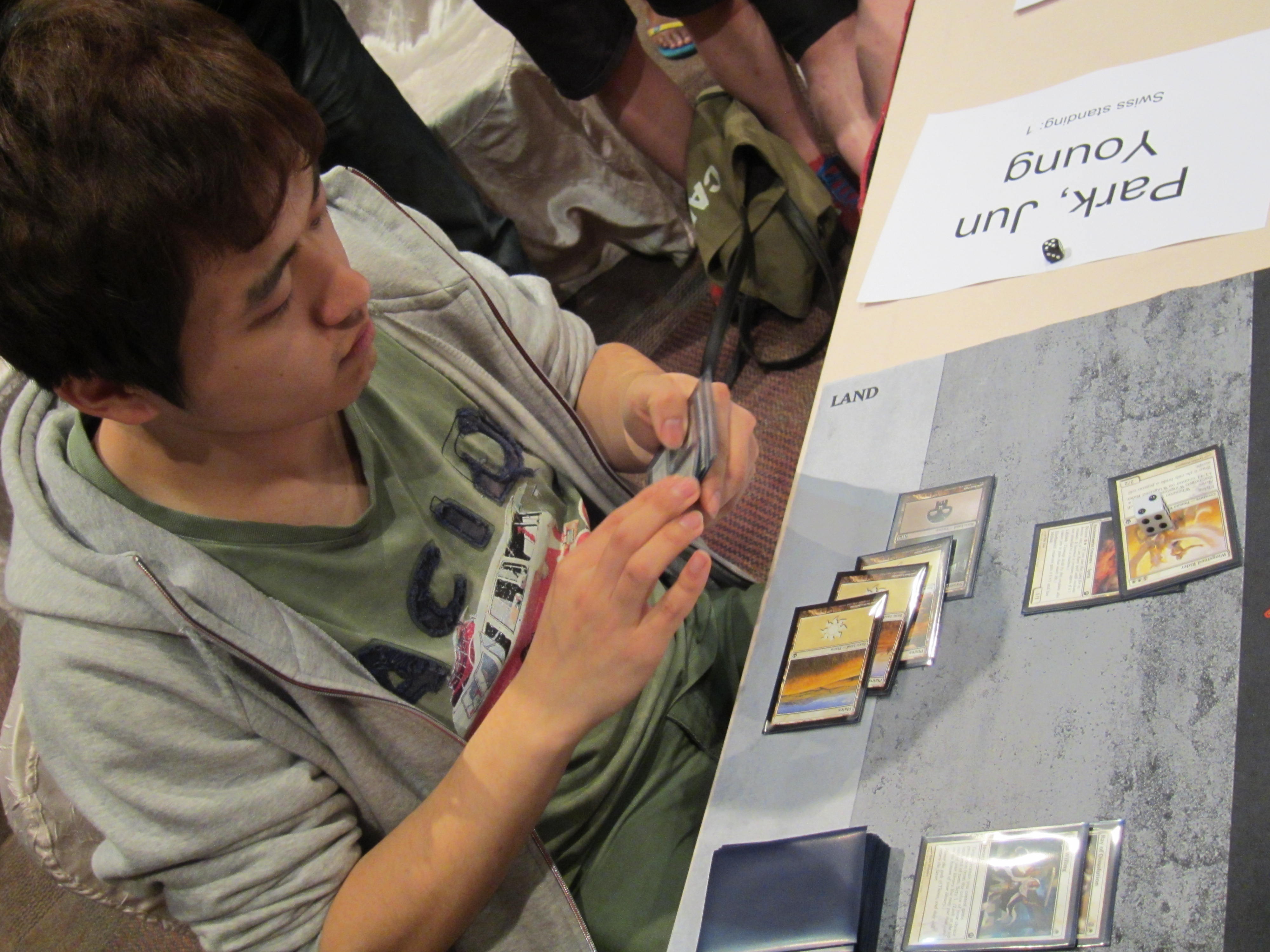 Park building up Wingsteed Rider
Hopeful Eidolon and Observant Alseid on Wingsteed Rider then threatened to steal the game from Khairul and while he found Nimbus Naiad to force the trade with his own Satyr, Park's follow up plays of Celestial Archon and Hundred-Handed One was simply too high a hurdle to overcome.
Park wins 2-0 and advances to the semi-finals.