Both players have clocked up two losses and are now battling to remain in contention for top 8.
The first game ended quickly as Ayato's crucial Lash of the Whip Hopes were Stymied by Kelvin. This allowed Fleecemane Lion to gain indestructible and hexproof, and the Lion bestowed with Nylea's Emissary ended the game in short order. Ayato also took quite a bit of early damage as his only creature for the first five turns was Vaporkin.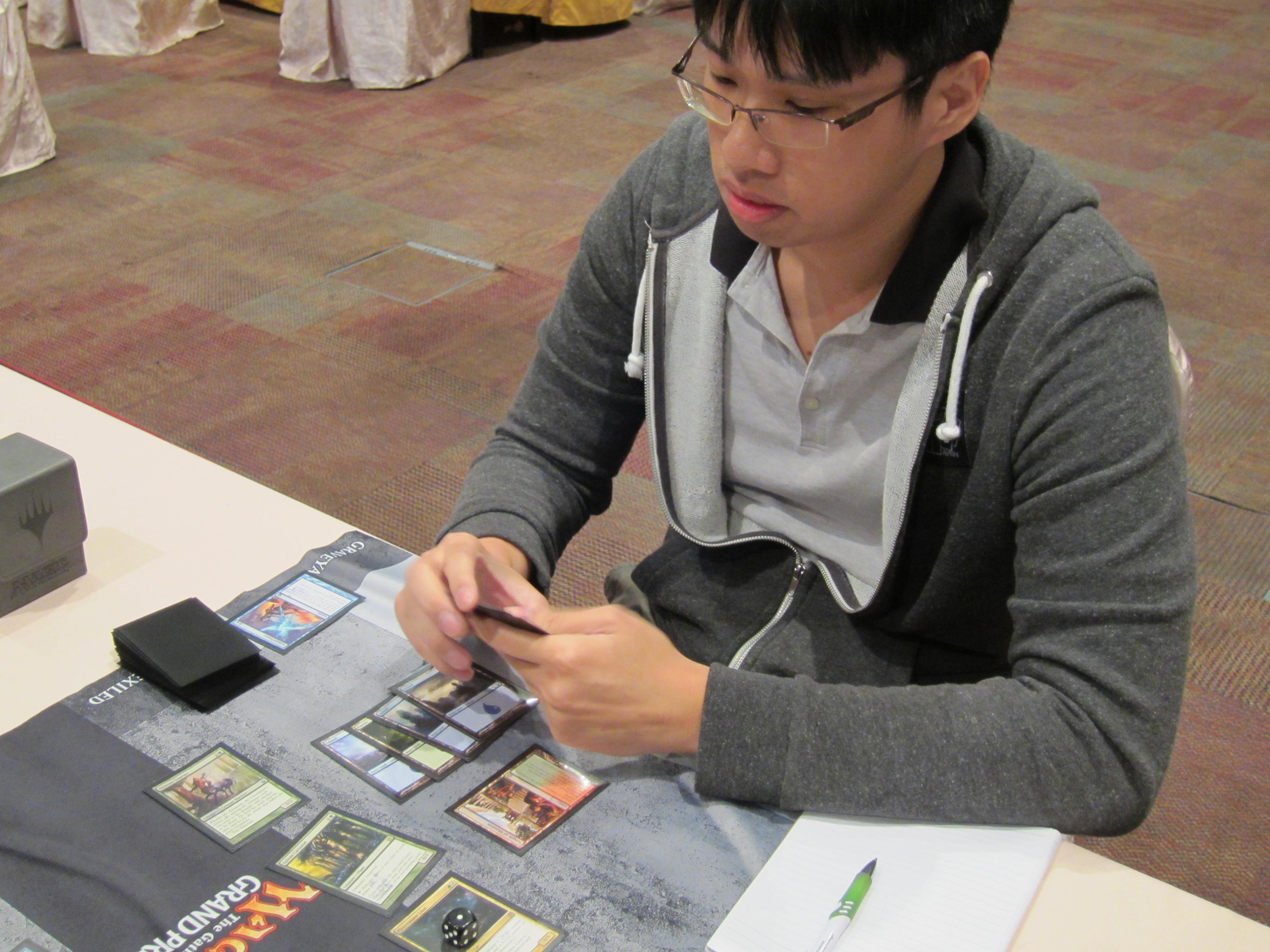 Kelvin's offensive after Stymieing Lash of the Whip
Ayato took the early lead in the second game with an air force that included Insatiable Harpy, Blood-Toll Harpy and Vaporkin. At 12 life, Fleecemane Lion again came to Kelvin's rescue with the favour of Nimbus Naiad.
After Kelvin summoned Vulpine Goliath, Ayato made the lethal error of bestowing Cavern Lampad on Vaporkin. Ayato was holding Lash of Whip in hand, but chose not to first deal with Vulpine Goliath. Neither did he bestow the Lampad on lifelinking Insatiable Harpy for fear of Kelvin having a removal spell.
This mistake cost Ayato dearly, for Kelvin was then able to bestow Hopeful Eidolon on the Lion for his own 7/7 flying, lifelink, hexproof and indestructible creature and attack with Lion and Fox to turn the race in his favour with life totals at 15-6.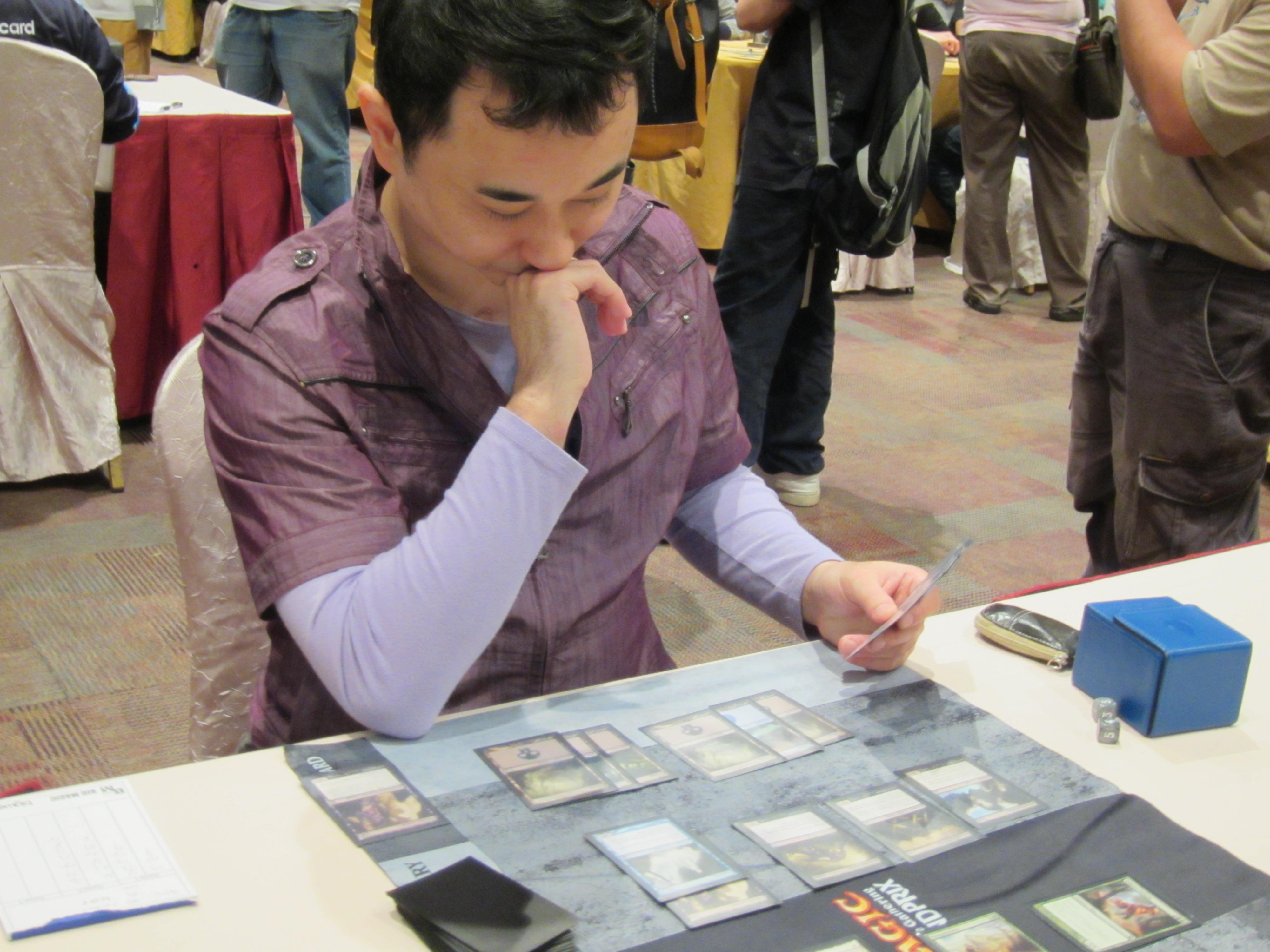 Ayato trying to find an out against a 7/7 lifelink flying hexproof Lion
Ayato attempted to remedy his error by bestowing Thassa's Emissary on Insatiable Harpy, but it was too little too late as Kelvin simply bestowed Nylea's Emissary on Fleecemane Lion to seal the game.
Kelvin Chew wins 2-0 and remains in contention for top 8.