Raymond is an emerging Pro who made the top 8 of two Grand Prix last year. By now, he's very comfortable at the feature match table. At stake in this game is a secure spot in Day 2.
Despite a mulligan by Arrian, Raymond was facing an equally if not more painful land flood. Swamp after Swamp came down for Raymond, all the while a second Island remained elusive.
Still, some early skirmishes played out above the board as Arrian's Shipbreaker Kraken met Griptide, then Stymied Hopes. Meanwhile, Raymond's Omenspeaker and Wavecrash Triton traded blows with Wingsteed Rider for life totals at 14-13 in Raymond favour. Until Nimbus Naiad on Wingsteed Rider that is.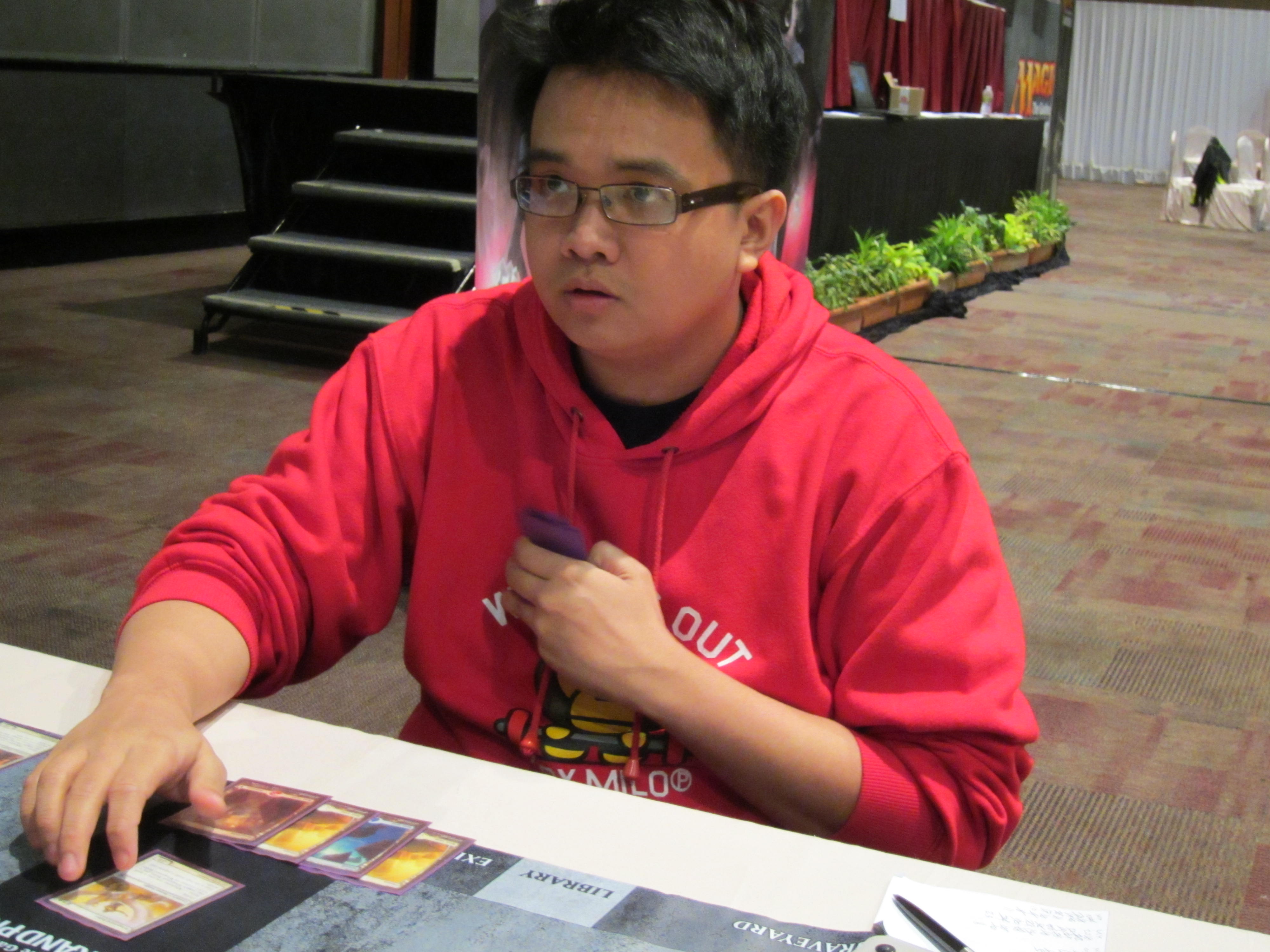 Though Raymond found Griptide soon enough. Arrian had also deployed Cavalry Pegasus and Heliod's Emissary, and the following Sea God's Revenge was lethal.
Game 2 was more of the early game standoff as Arrian's Setessan Battle Priest faced Wavecrash Triton. Action begun as Heliod's Emissary met Annul from Raymond, then Raymond's own Thassa's Emissary met Divine Verdict.
Raymond opted for the unconventional play of Griptide on his own Emissary to set up for the long game. Observant Alseid on Battle Priest allowed Arrian to push some damage, but when he tried to up the stakes with Hopeful Eidolon, it was his Hero's Downfall.
This was the perfect setup for Thassa's Emissary to be bestowed on Waveclash Triton, a play three turns in the making, but which took Raymond all the way with a supporting cast of Griptides.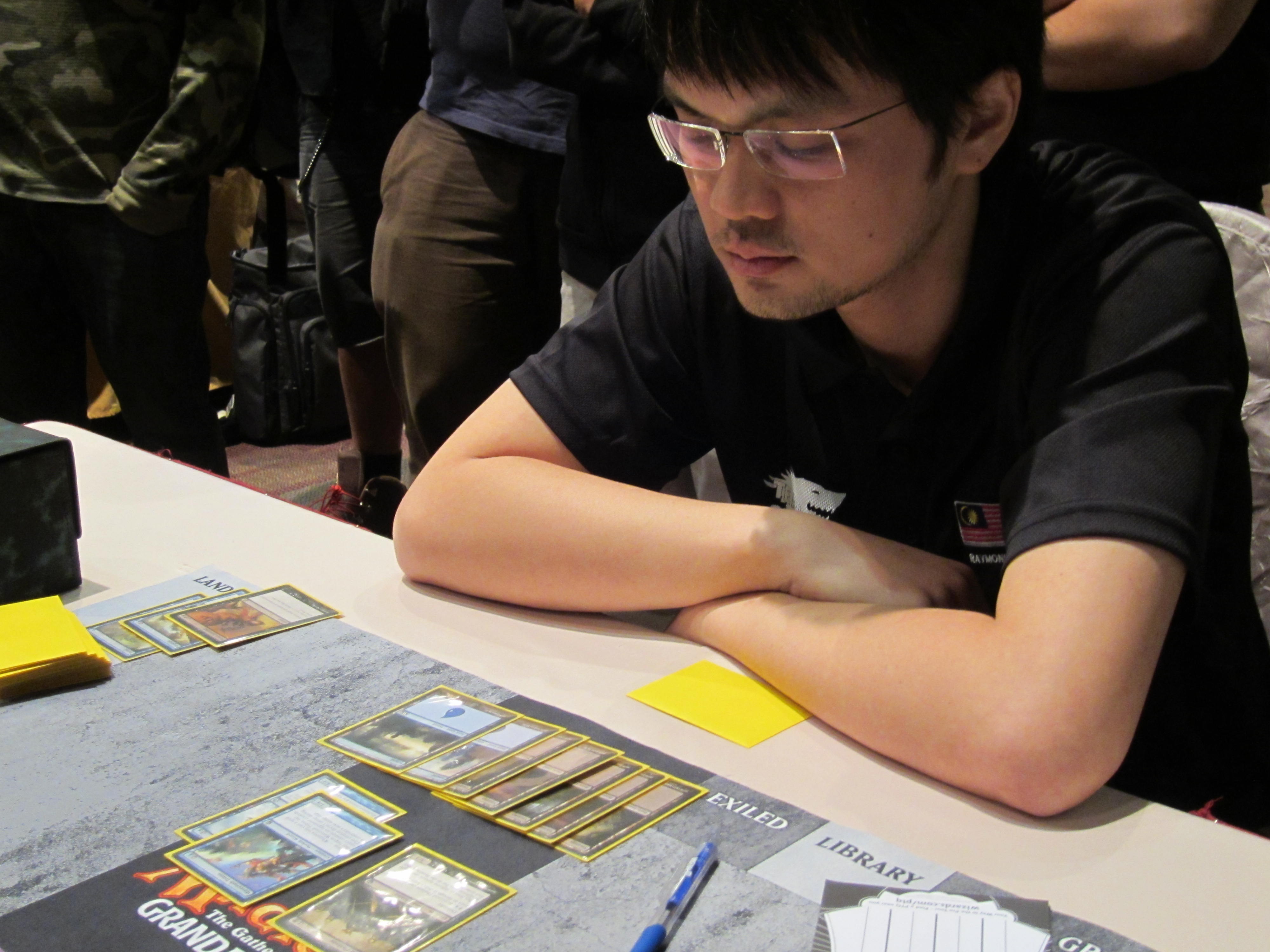 The rubber game was more of an anti-climax as Raymond mulligan'd and stalled on two lands for multiple turns. In the post-game analysis, his peers pointed out his play of putting Returned Phalanx on top of his library off a turn 1 Temple of Mystery could have been the fatal error.
Arrian wins 2-1 and is a lock for day 2.