This matchup of very similar decks was determined by Wingsteed Riders, Hopeful Eidolons and Wavecrash Triton.
By turn four of game one, both players had Wingsteed Rider bestowed with Hopeful Eidolon, while Fabien had the slight lead with Traveling Philosopher.
Park then stole the lead for a brief moment with Blood-Toll Harpy and Cavern Lampad on his Rider, but Fabien had Voyage's End, Wavecrash Triton and Favored Hoplite to get back in the game.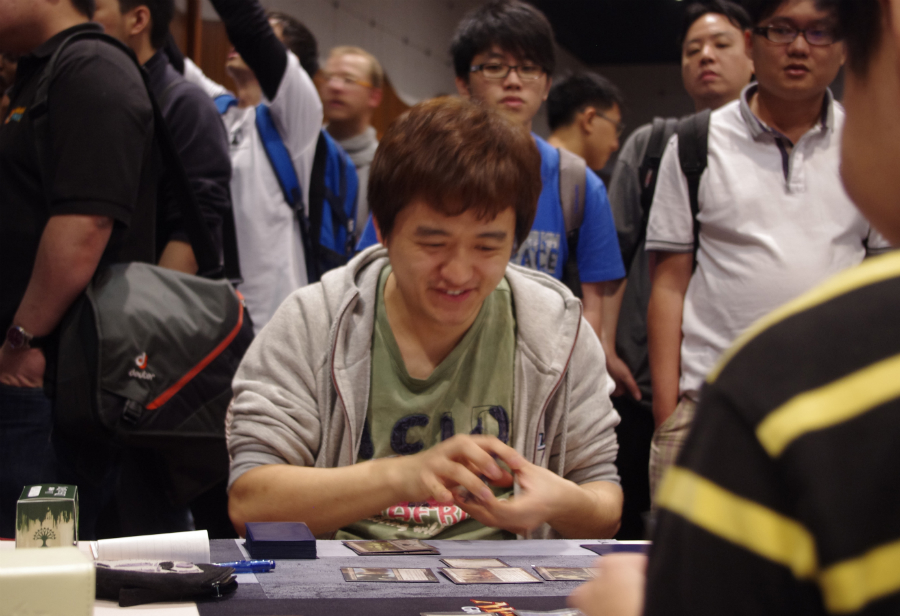 Park Jun Young
Park tried to rebuild with Heliod's Emissary on the Eidolon, but Fabien's alpha strike with Dauntless Onslaught and Triton Tactics on his Rider and Hoplite was just enough to seal the game.
Game two was more drawn out.
Hopeful Eidolon on Wingsteed Rider gave Park an early lead, right before Voyage's End copied by Meletis Charlatan negated it.
Park also had an answer for Hundred-Handed One in Glare of Heresy, right before he summoned his own copy of the giant. He secured his lead with a pair of Wingsteed Rider and ways to target them, though Fabien was able to put up quite a struggle by tapping down with Wavecrash Triton and some bounce spells.
In the end though, the Park's sheer board presence was sufficient to win out.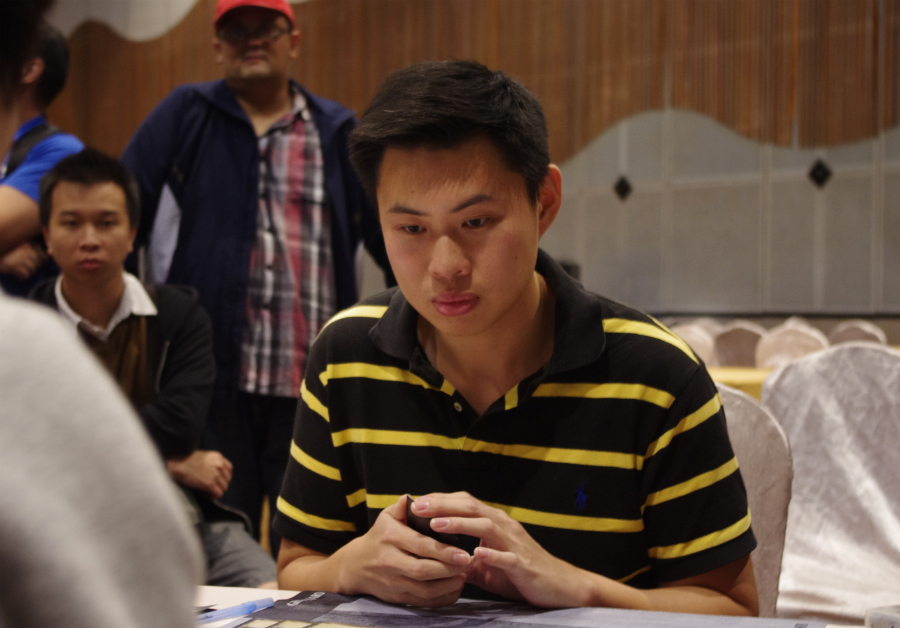 Fabien Li
Fabien never lost control of the rubber game.
Park's Blood-Toll Harpy was one-upped by Wingsteed Rider and Hopeful Eidolon. Then Ordeal of Erebos met Celestial Archon and Emissary of Heliod.
Park found a way to deal with the Archon in Devine Verdict, but by then he was too far behind in board position to get back in the game.
Park beats Park 2-1 and is a Grand Prix Kuala Lumpur finalist.