In the second semifinal match to finish, Marcel Kachapow sat down at the table with his Tempo Twin, an updated version of the Splinter Twin deck Patrick Dickmann had already used to win the last Modern Grand Prix in Antwerp a couple of months back.
Facing him was Carlos Moral, playing Blue-Red Delver, a new-ish deck no one had on the radar before this weekend. That should, and probably is, going to change in the future ...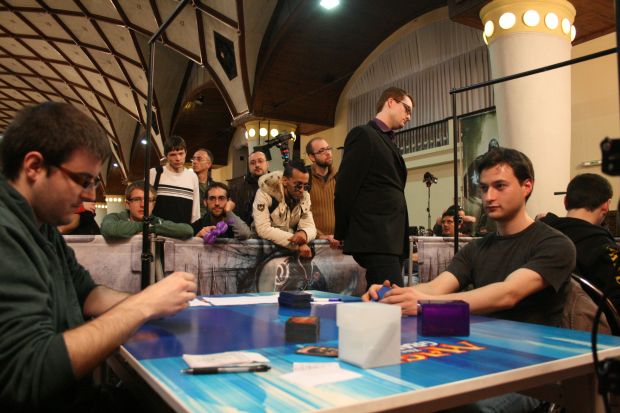 Carlos Moral vs. Marcel Kachapow
Game 1
Although Moral couldn't apply any early pressure, he, at one point, resolved Young Pyromancer and managed to keep it active for several turns, really showcasing the power of the young'un. An army of Elemental tokens swarmed the battlefield and stormed to victory.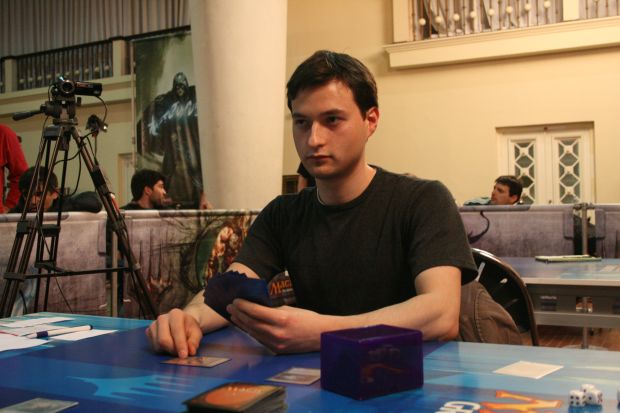 Marcel Kachapow
Game 2
This was quite a different affair. Moral had Delver of Secrets, Lightning Bolt for Kachapow's Grim Lavamancer, and then Snapcaster Mage to flashback-kill a second Lavamancer too. The game seemed to go in a similar direction as the first.
All changed, however, when Kachapow cast and resolved Batterskull. The equipment was impossible for Moral to race and even more impossible (if that's possible, eh?) to handle conclusively. When he was forced to Vapor Snag an equipped Snapcaster Mage, well, that was a pretty good indicator things were going downhill for Moral.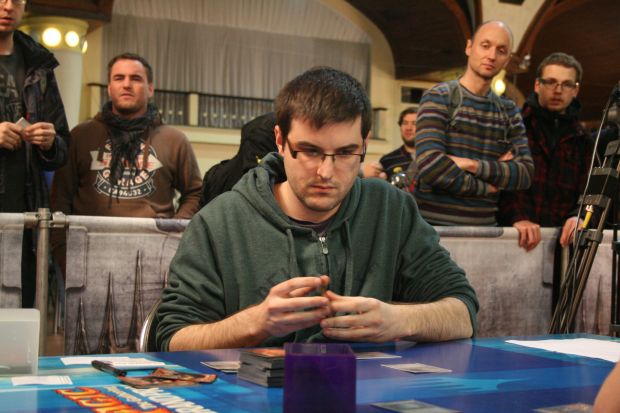 Carlos Moral
Game 3
The final duel was all about value and Kachapow had a definite advantage here, with Electrolyze and Snapcaster Mage to recast it. Although Moral fought back with Remand and Snapcaster Mage to generate some extra cards himself, he never really got his foot in the door. Without at least some early pressure, Kachapow's deck appeared to be well-prepared to fight Moral's strategy.
Carlos Moral 1-2 Marcel Kachapow