Was your Prerelease this epic?
Perks and Prizes at Paladins Game Castle
Paladins Game Castle in Bakersfield, California, held a costume contest and let their community vote on their favorites. The winner was Tzu-Chi Hsu with an impressive Eldrazi costume!
They went all out with hanging hedron decorations, delicious mana-sprinkled cupcakes, and hedron cookies.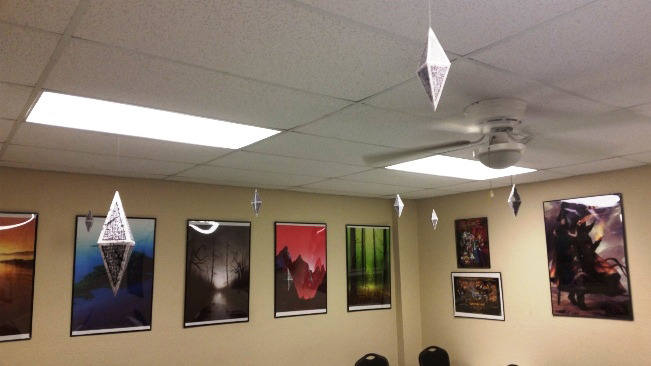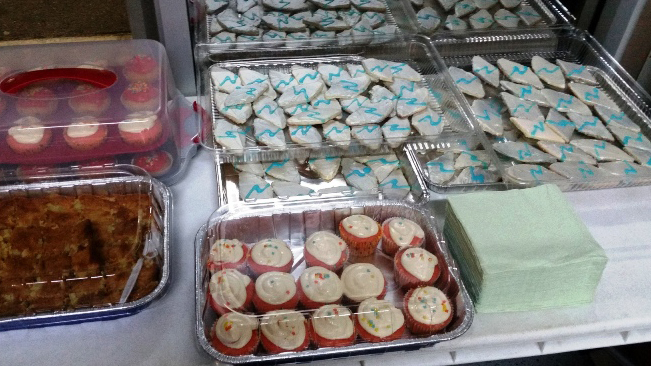 Paladins Game Castle layered on the perks with custom-made trophies. They had a hedron trophy for their Two-Headed Giant event and golden Gideon trophies for their main Prerelease event.

The golden Gideons were randomly distributed at the beginning of the event and could be won as bounty/king-of-the-hill prizes throughout the event.
In addition to all of that, they gave away swag bags that included a button, a pen, a life pad, and a free pass to one of their Friday Night Magic events!
Cool Mini-Game at Critical Hit Games
Critical Hit Games, located in Abingdon, Maryland, turned their store into Zendikar by covering it with wild vines and floating hedrons!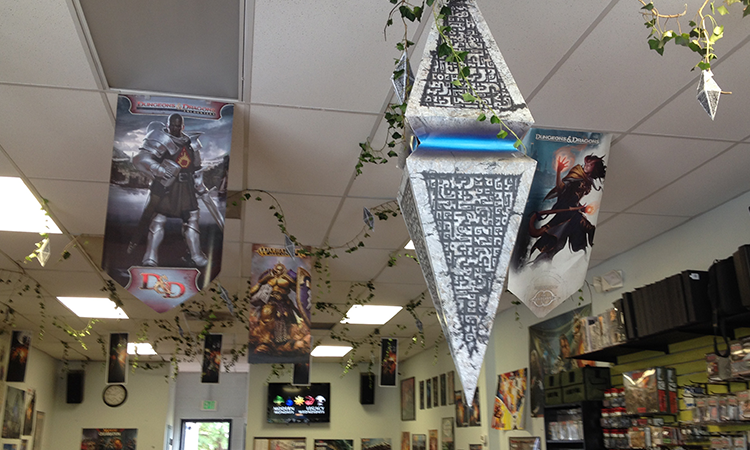 On top of that, they created their own ring-toss mini-game using colored papercraft hedrons as the targets.
Players could earn points based on the "rarity" of the hedron they hooked: one point for common (black), two points for uncommon (silver), three points for rare (gold), and four points for mythic rare (mythic orange).
The store used a scoreboard to track points over the course of the whole weekend, and players could come back and play at each new Prerelease event.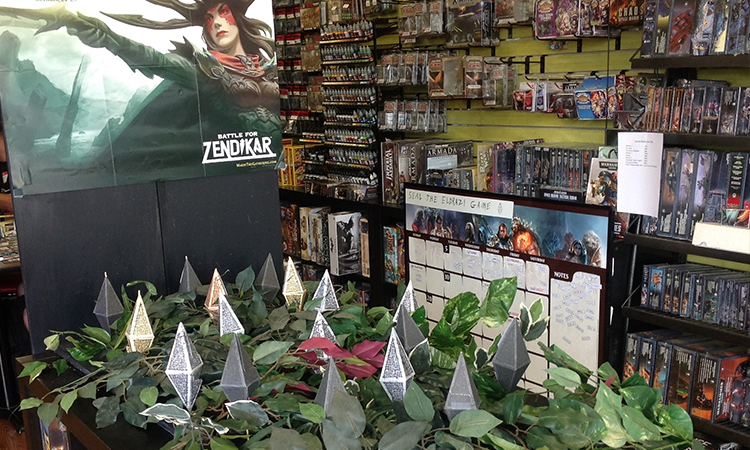 To add to the fun, prizes like promos, snacks, playmats, and even a From the Vault: Angels pack were given away based on points.
Dazzling Decor at Big Orbit Games
Big Orbit Games in Evesham, United Kingdom, created a lush "Misty Rainforest" lounge area at the entrance of their store!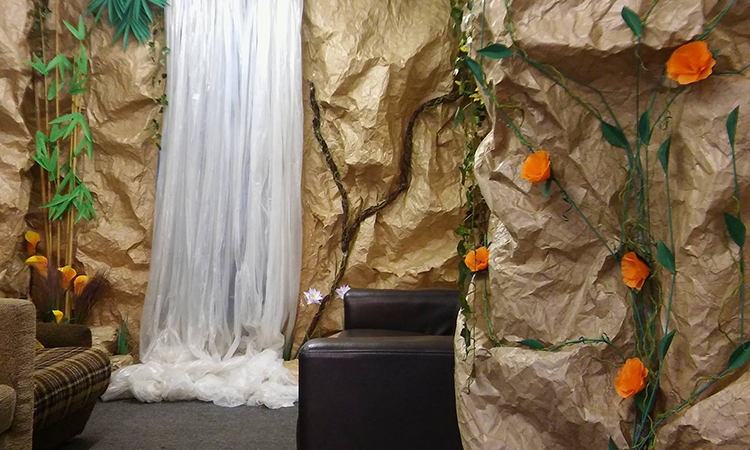 This isn't the first time that Big Orbit Games has decorated their store, nor will it be the last!
The trend started with a Khans of Tarkir–themed bivouac , followed by a giant Ugin for Fate Reforged, and then another bivouac for Dragons of Tarkir—and they're not stopping there!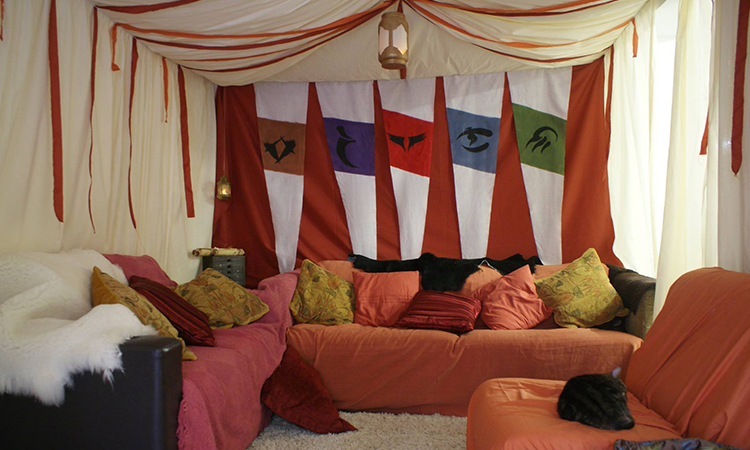 The creative store plans on continuing the trend for the next set, Oath of the Gatewatch. Whatever they're planning, it's bound to be just as unforgettable.
---
Want your store to be a little more creative and engaging like these retailers?
Challenge your local game store to take it up a notch for their next major event. If they need some help and inspiration, send them to the WPN site for fun ideas and examples.
Does your store create amazing experiences like these retailers?
Ask your store to take photos of their next incredible event and send them to WPNStories@wizards.com with a brief description for a chance to be featured!