It's almost May, so it's time to announce the promos that Friday Night Magic players can look forward to over the next three months. They are shiny, and soon they can all be yours.
May
Fun fact: Mark Zug had only ever painted one Goblin before in his illustrious Magic career: Ponyback Brigade. For May's FNM promo, however, Zug has put his spin on maybe the Goblin—Goblin Warchief. Truly a terror when it was in Standard, Warchief can now terrorize even more tabletops as May positively rains Zug's new vision of the Warchief on FNMs everywhere.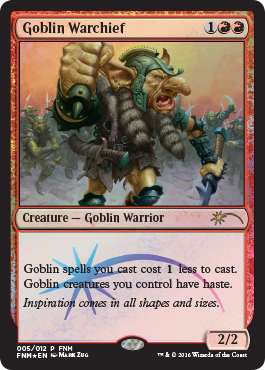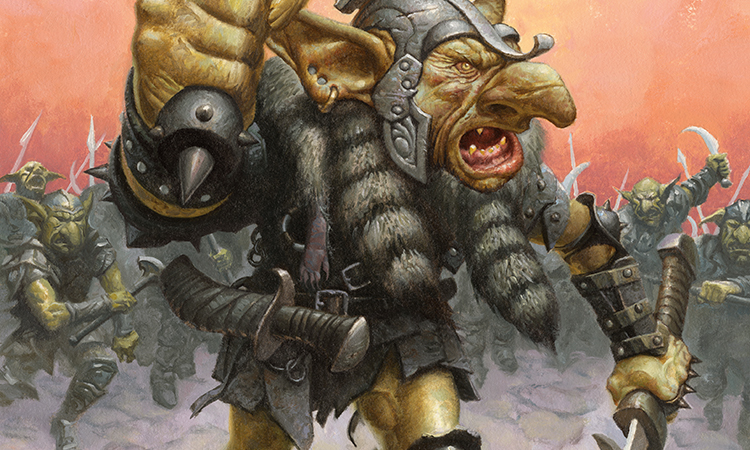 June
Looking for something? Well, if that something is a land (that's right, any land), Sylvan Scrying will help you find it—with new art from Christine Choi.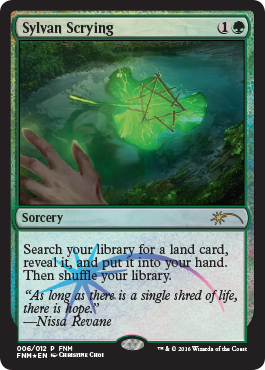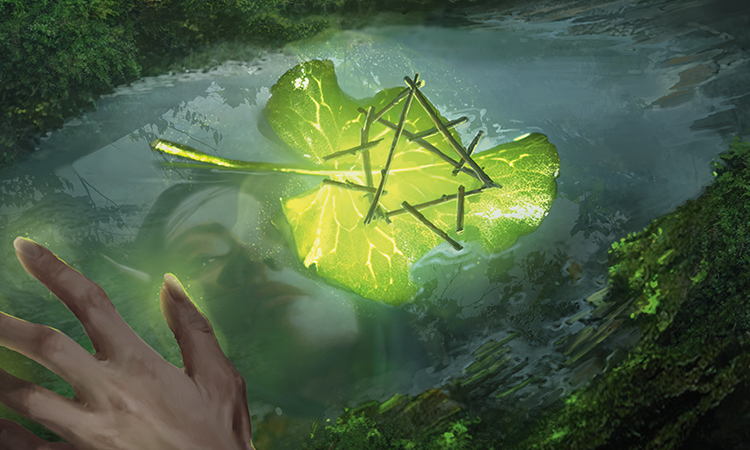 July
Play in an FNM this July, and this could be you! Wait, yours, not you. (Wizards of the Coast does not endorse, condone, or engage in freaky magical person-stretching.) This painful-looking take on Spatial Contortion from Joseph Meehan is July's promo card, and it's ready to twist your opponent's creatures into oblivion—or your own into damage-dealing monstrosities!