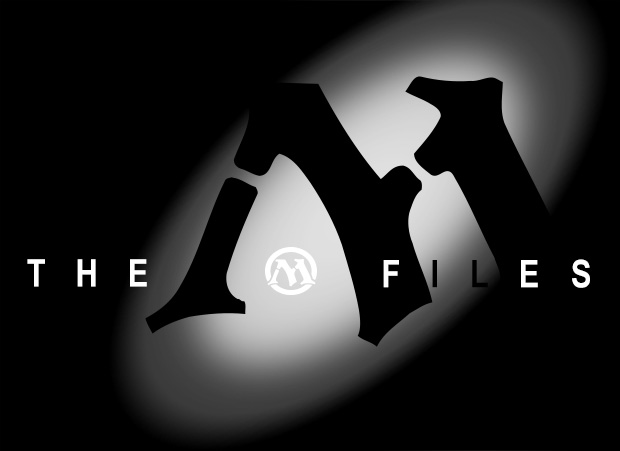 It's time once again to return to the Multiverse! Frequent readers of this column will know that Multiverse is our internal database used to track Magic cards already printed, early in design, and everything in between. One of the duties of being a designer or developer is making occasional passes on the cards in Multiverse and leaving comments. Looking back on the file a year later provides insights to the design and development processes, and a few laughs. You'll find both here.
But first, the cast of characters:
Done.
As Mark mentioned, the raised by Wolf myth is primarily known as being a Roman myth, and not Greek, but we deemed it more important to meet expectations rather than be 100% accurate. I do still love when this was making Boars, though.
Sometimes, the hardest part about making cards is giving up on favorite playtest names.
I would've also accepted Om nom nom nom.
This was a change that happened partway through development of Theros. In the original version, all the black heroic was both players, but as we worked on the set, we decided to push Agent of the Fates away from both player sacrificing a creature, to only an opponent. At that point, things just kind of fell into place, and the other black heroes were able to change their abilities in the same way.
As is often the case, people will often have differing opinions on cards based on aesthetics vs. functionality. This is one where we have been debating as a group for a while about how black's color pie should be evolving over time. Life loss, which used to be better than damage, is now worse due to the interaction with Planeswalkers. On the other hand, we try to make sure that black and red feel different as colors, which necessitates black getting some amount of life loss.
Fate Unraveler, which was trying to match Underworld Dreams's template, ran into the problem of looking not a lot like a card we would do today. In the end, the upside of interacting with Planeswalkers was seen as more important than this one card feeling different than a red card.
In another example of a card that spurred enough of a discussion to go into Cardcrafting. The result—white gets to do this, now!
The Tom giveth, and the Tom taketh away.
In Born of the Gods, black and blue were the two main inspired colors and needed a few extra cards to help them take advantage of that fact. In this case, Black Oak's ability isn't what we normally think of as black, but it worked in the context of the set.
As part of the gold cards in the set, Reap What Is Sown went through a few variations, depending on how strong we wanted it to be. We knew we wanted the card to be strong enough to be an "A" (i.e., stronger than a Wind Drake), but we also wanted to keep it below the level of cards like Overrun. The goal was to be an anchor, not to dominate the draft. The second version of the card proved to be pushed too hard, so we pulled back a bit, and ended up with the version you can see today.
It's important to make sure that when we are pushing cards, we do it on cards that are fun. More than any other of the Archetypes, Finality proved to risk being incredibly unfun in Limited. As a result, we kept increasing the cost and decreasing the toughness until it got to a point where you would still play it, but it wouldn't dominate every game where it was drawn. The card serves the role we wanted it to, and is at the right level of miserable.
While Swordwise Centaur is, in fact, less powerful than Kalonian Tusker, we need to balance for Limited, and green common wanted a
vanilla to help out green devotion. We are careful about doing too many "strictly betters" and "strictly worses" but with the number of cards we have to make every year, some of that will just happen.
Often during the design process, there are cards that are wonderful, but just don't make it into sets, as Eye Gouge was to Theros. Luckily, Ken saved this one from the dead, and brought it to Born of the Gods.
---
Well, that's it for this week's edition. I hope you enjoyed it. Join me next week as we get ready for Pro Tour Born of the Gods.
Until next time,
Sam (@samstod)