Join Danny Trejo and Day[9] for an unforgettable weekend event—with no entry fee!
Trejo & Day[9] Singleton Weekend starts with the Magic: The Gathering Arena 0.12 Release on February 14 and continues until February 18 at 8 a.m. PT (4 p.m. UTC).
Have you ever thought to yourself . . .
"I wish I could play Singleton this weekend."
"I wish I could get alternate-art copies of Duress and Ghalta, Primal Hunger."
"I wish I could get a picture of Danny Trejo holding Garruk's axe and Day[9] making a heart symbol, and maybe make it my desktop background."
MTG Arena will make all those dreams into a reality this weekend. Below are the event details. We'll see you in game!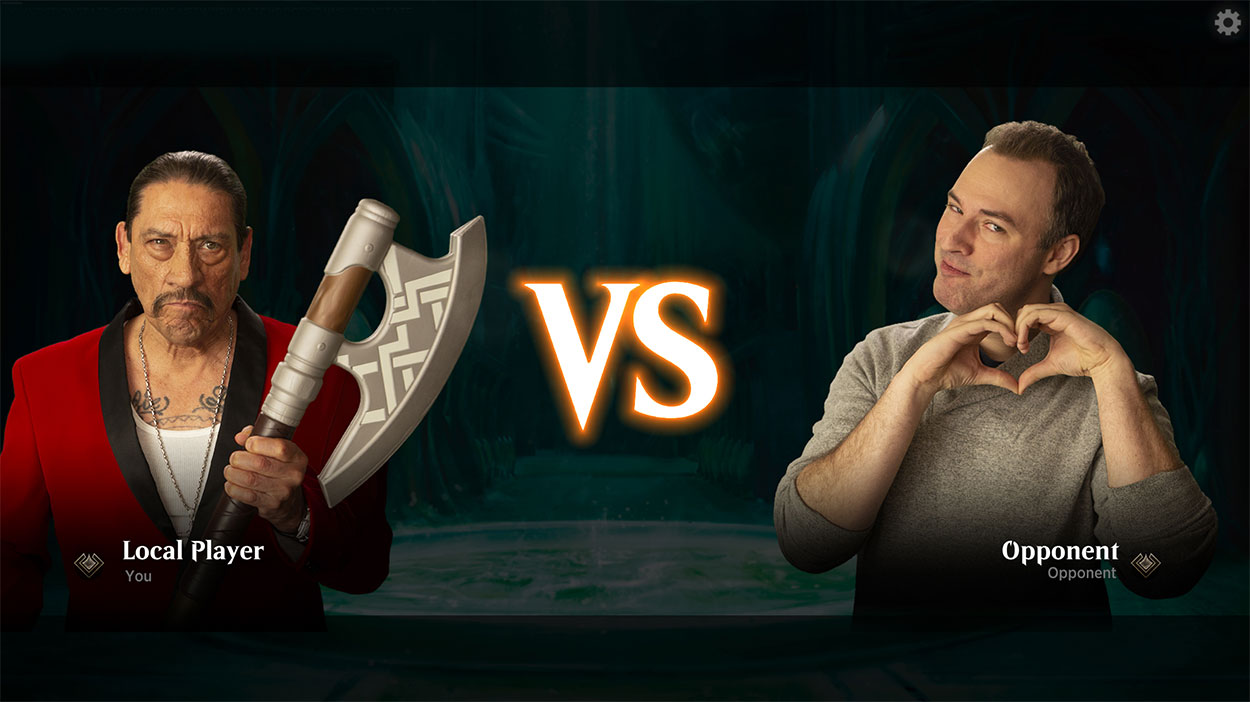 Trejo & Day[9] Singleton Weekend
Entry Fee: None
Event Ends After: 5 wins or 2 losses (whichever comes first)
Event Prizes: