As both a player and a product manager, one of my favorite things about Magic Online is the Spotlight Cube Series (formerly "Cube Spotlight Series"). This series lets us explore some of the most unusual and clever parts of Magic, with Limited experiences available nowhere else. You all got to see the Legendary Cube several years ago, Eric Klug's Pro Tour Cube, my Uncommon Cube, and Kyle O'Neill's Core Set Cube. Now that we're in the back half of 2019, I'm pleased to say that we're going to have several more Spotlight Cubes for you all to play in the near future.
First in this batch is Elliot Raff's Khans Expanded Cube. Like all Spotlight Cube designers, he's been an avid Cube fan for years, and when we approached him to build one for us, we pretty rapidly fell in love with his pitch. Khans of Tarkir was one of the best-selling and most beloved Limited formats of all time, and a cube that pays homage to it sounded exactly like what we're looking for.
Please be aware that due to a collation issue, a small number of duplicates may appear in any given draft of the Khans Expanded Cube. That morph could really be anything. Future Cubes should not have this issue.
I hope you all enjoy this one. The events begin tomorrow morning, July 24, and last for a full week. See you in game!
—Alli Medwin
Digital Product Manager, Magic Online
---
Hello, everyone! My name is Elliot Raff. I've been playing Magic since Ravnica: City of Guilds and have been an active level 2 judge for the past seven years. Throughout all that time, I have loved Limited and loved Cube Draft. There's one particular format that will always hold a special place in my heart, and I believe that it's one of the best Limited environments of all time.
That set, of course, is Khans of Tarkir.
Khans Limited was nothing short of a dream. It featured powerful, splashy spells, synergistic strategies, and the morph mechanic rewarded a deep understanding of the format. The fixing allowed you to play basically whatever you wanted, but of course, being a multicolored set, it was prioritized highly. You could play 2/2s for two or 6/7s for seven and expect to do well. It had decks for everything that Magic players like to do, with distinct identities and playstyles. I love Khans of Tarkir so much that last year, when I attended Grand Prix Detroit, my friends and I found a store with a sealed box nearby, rushed to the store to get it just before they closed, and sat down to draft it. So, when I was approached to create a new cube, I knew exactly what I wanted to tackle.
As you may have guessed by now, the Khans Expanded Cube is based primarily on the Khans of Tarkir set. However, this is not a "set cube." It does not include every card from Khans, nor every card from Khans block. What this cube does is take the themes, draft style, and play patterns of Khans of Tarkir and seeks to create the same type of experience that the original set provided. All your favorite cards and archetypes are back and better than ever, bolstered by cards not only from Tarkir block, but from throughout Magic.
Let's get into some specifics. What makes this cube like Khans of Tarkir? What differentiates it from the original set? What is different about this cube that you aren't going to find elsewhere?
The Clans of Tarkir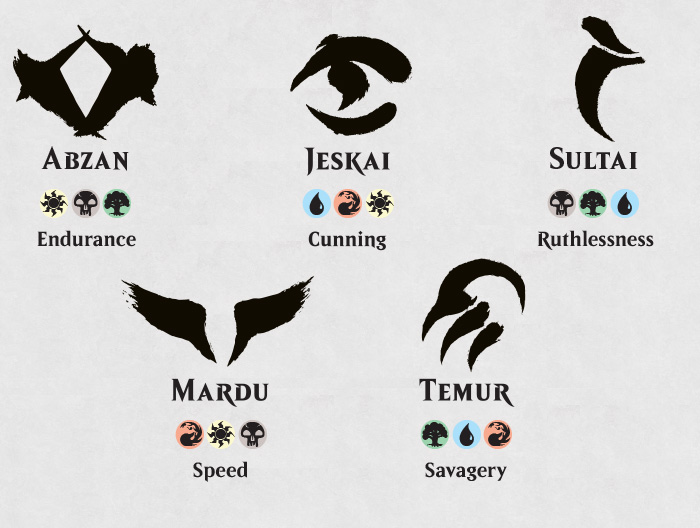 Let's review. The original clans of Tarkir and their primary mechanics and themes are:
Abzan (WBG): Outlast, and more generally, +1/+1 counters
Jeskai (URW): Prowess and noncreature spells
Sultai (BGU): Delve and graveyard-matters effects
Mardu (RWB): Raid and, well, attacking
Temur (GUR): Ferocious and tempo/stompy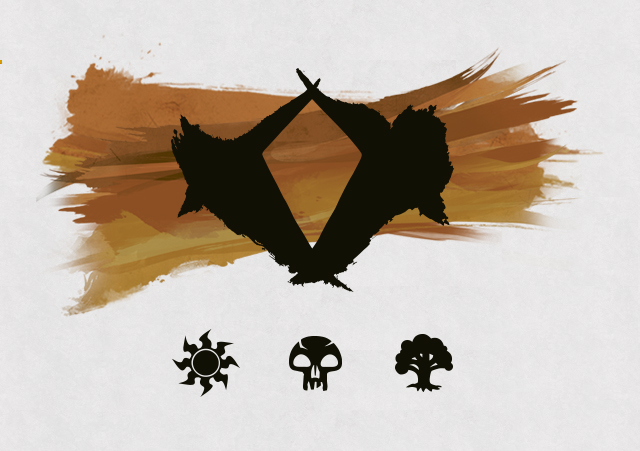 Abzan
The Abzan synergies in this cube primarily deal with +1/+1 counters. Bolster (the Dromoka mechanic from Dragons of Tarkir) is featured here also, and the counters theme is supported by build-arounds like Hardened Scales and Armorcraft Judge. The Abzan clan is very flexible; it can win games by gradual advantage while growing its creatures out of control, or it can play more of a dynamic game backed by aggressively costed creatures.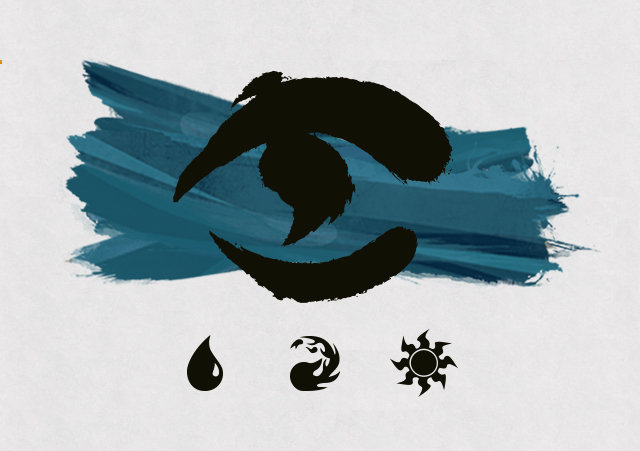 Jeskai
Prowess is the name of the game for the Jeskai. This clan cares about noncreature spells and has been strengthened by other cards from throughout the Multiverse that want you to cast a lot of them. Look for Jeskai Ascendancy, Soulblade Djinn, and Monastery Mentor to power you to victory. There are plenty of ways to get your creatures through for damage.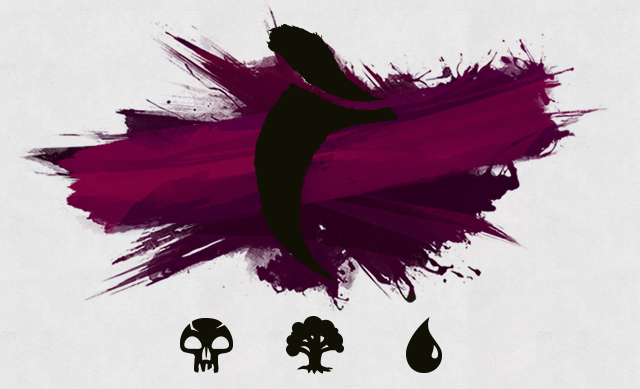 Sultai
Do you like using your graveyard to your advantage? The Sultai would like to have a word with you. Delve is joined by several other graveyard-centric mechanics to create interesting and dynamic decisions about how best to use every part of the beast and its fetid, rotting corpse. The Sultai also have some of the most powerful card advantage, from Dig Through Time to Tasigur, the Golden Fang. Fill your graveyard and scavenge to your heart's content.
Mardu
The Mardu love to battle. No, seriously, even more than you think. Attack with aplomb with the original raiders (sorry, pirates of Ixalan, these folks were here first). The raid mechanic joins with combat tricks, effects that pump up your board and swarm your opponent on your way to victory. Goblin Heelcutter, Honored Crop-Captain, and Mardu Strike Leader are all cards to look for. Oh, and of course, the best card in original Khans Limited, Wingmate Roc.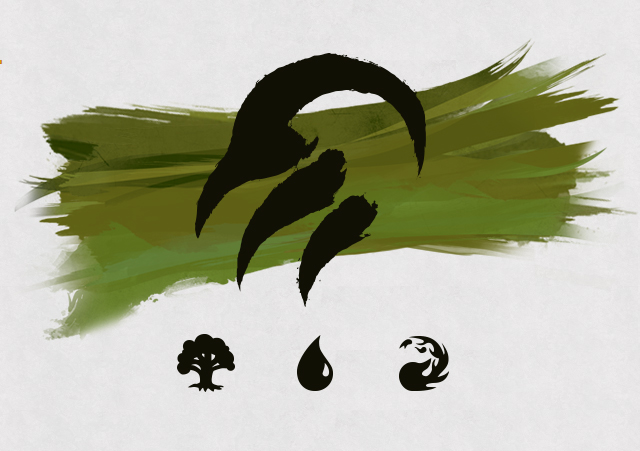 Temur
The Temur clan, led by Surrak Dragonclaw, has some big beasts that are ready to run right over any opponent. These creatures are aggressively costed and large—but are not without their drawbacks. Ferocious cares about having the biggest creatures around, and with the help of Goreclaw, Terror of Qal Sisma; Savage Knuckleblade; and Charging Monstrosaur, you're going to be trampling a lot of opponents.
Other Themes
Morph
All warfare is based on deception, and nobody knows that better than the inhabitants of Tarkir. Many of the creatures in this cube have the option of being played face down as 2/2s for three, and it will be up to you to determine what these deceiving cards could be. Packing your deck full of morphs is a winning strategy, and crowd favorites Trail of Mystery, Secret Plans, and Ghostfire Blade are back to make sure the mind games aren't the only things that are terrifying about facing the unknown.
An important feature of Khans Limited was the "turn-five trade rule"—that is, any morph needed to have a morph cost of five or more in order to be able to kill another morph in combat and survive. That is not the case with this Cube—morph creatures from across the Multiverse have come to battle in order to make sure that the morph deck had the proper distribution of creatures it needed to exist.
Warriors
Tarkir had many fearsome Warriors, primarily in the Mardu and Abzan clans. The Chiefs of the Edge and Scale have been busy recruiting, and representatives of this battle-ready tribe from across Magic have flocked to Tarkir. Most recently, you may find yourselves joining with some of the arena fighters of Battlebond, such as Thrasher Brute and Decorated Champion.
General Design Notes
This cube is not the Vintage Cube or even the Modern Cube. The cards in the Khans Expanded Cube have been curated to feel like a high-powered, synergy-driven Limited environment. In other words, your removal suite may not always line up with every threat your opponents present and your threats will generally need help closing games out. There are also no planeswalkers in the cube; single cards that provide recurring card advantage are hard to come by.
Another thing you may remember if you drafted original Khans is the mana fixing—namely, the cycle of common dual lands that gained you 1 life upon entering the battlefield. While the fixing in this set is definitely more plentiful than in the original, you won't find Underground Sea and Volcanic Island in these drafts. The cycle of fetch lands has been paired with the Ravnica shock lands, but many other fixers in this cube require something of a cost, whether it be life payment or entering the battlefield tapped. The cube, however, is still multicolor-themed, so be sure to take lands highly to cast your powerful spells.
It's also impossible to think of Tarkir without remembering the Dragons. I know, I know, this cube is based on Khans of Tarkir, in a timeline when Dragons went extinct . . . but I'd be remiss if I didn't give a nod to the surviving timeline as well. The five Dragonlord characters are present in the Khans Expanded Cube. Dromoka, Atarka, Silumgar, Ojutai, and Kolaghan are all ready to battle—but I've opted to include the versions of each that are less game-breaking on their lonesome. I remember the hopelessness of staring down Silumgar, the Drifting Death or when my opponent dashed in Kolaghan, the Storm's Fury—but with a reduced power level, the threats have been adjusted in kind.
Designing this cube has been one of the great pleasures of my Magic career, and I am incredibly privileged to be able to share it with you all. I hope that, for those of you who have played Khans Limited before, this is a fond callback and a welcome homecoming. For those of you who have never visited Tarkir, I hope you enjoy a different taste of what many consider to be one of the greatest Limited formats of all time. Most of all, thank you to Wizards of the Coast for this opportunity and to the Play Design team for their invaluable feedback.
If you have any fun stories, sweet decks, or feedback (I expect plenty of all three), please send them to me on Twitter @raff_sputin. I'm also happy to field any questions you may have there.
Thanks so much for reading, and I'll see you in the Magic Online queues!
—Elliot Raff
Changes as of February 26, 2020
Sortable Card List
Updated: February 24, 2020