Howdy, gamers!
New year, new Vintage Cube updates. For anyone newer to these updates, my name's Carmen Handy. I'm on the Play Design team here at Wizards of the Coast, and for about a year now, I've had my fingers in the changes being made to Vintage Cube. Some of the changes have been great, and some have been . . . learning experiences to say the least. The purpose of these articles is to provide a bit of transparency on the changes that are being made and the philosophies that are driving them behind the scenes.
There are a ton of changes with this iteration of Vintage Cube, so let's go ahead and dive into what you can expect, what to be looking for, and the direction in which things are headed.
Macro Shifts
It's no secret that the strongest things to do in Vintage Cube are generally blue cards and artifacts, with monocolor aggro frequently being open enough for each table to have one or two strong aggro drafters. This is a symptom of a couple of things, with some being more actionable than others.
To put it bluntly: the strongest cards in the history of the game are largely blue or artifacts. There isn't much that can be done to address this on the side of cube design. Cubes are largely built out of cards that already exist, and there simply aren't ever going to be green or white cards that compete with Sol Ring and Ancestral Recall.
On top of being strong, a lot of these cards are also "generically" strong. This means that no matter what archetype you're playing, your blue deck is probably interested in playing Mana Drain, Ancestral Recall, and so on. Take green on the other hand; looking at the stronger cards in the cube, they aren't going to work in every single green deck:
This is because to compete with some of the stronger things in the cube, other colors lean more into synergy rather than leaning on raw rate. That's okay, but it means that some slots are going to have to be committed to more synergy-based cards for the sake of making a color combination more likely to hang against the stronger stuff that shows up in Vintage.
I use green as an example because it's the color seeing the largest update, and that's largely motivated by a desire to have more reasonably strong gold cards for the color.
With the last few cube updates, there's been a bit of dancing around the fact that the pool of generically stronger cards that Gruul and Selesnya have access to are comparatively weak when stacked against Izzet and Azorius. Some of the power in the latter pairs are rooted in the fact that the infrastructure is there for cards like Thousand-Year Storm and Dack Fayden to really shine, which brings me to the big change coming to Vintage Cube:
Lands as an Archetype
Something we saw last year in a spotlight cube was the inclusion of Dark Depths as a combo piece. It isn't always perfect, but it does give a bunch of cards a chance to shine. Knight of the Reliquary, for example, is a card that ain't what it used to be. But now there are more spell lands in the cube, a land-based combo, and more than just power and toughness that incentivize people to play with Knight of the Reliquary.
Enabling this sort of archetype isn't free and does come with a handful of new additions to the cube that are for the sake of trying to lift non-blue cards, some of which can slot into some more midrange-y strategies. This includes some obvious stuff in the vein of Life from the Loam and The Gitrog Monster, but also some more subtle shifts, like the Horizon lands from Future Sight and Modern Horizons:
These are cards that are going to be able to slot into more decks while allowing more land-centric cards like Wrenn and Six and Crop Rotation to have more utility in decks that might not quite be going as far as being a lands deck. These cards are ultimately unexciting on the whole when only used with basic lands, so my hope is that finding ways to slot in some normal cards that synergize with these pieces will give them that extra push to get them into people's decks more frequently.
To be entirely frank, I don't believe that every single piece of the lands package is going to stand the test of time, but something this large warrants a bit of flexibility for the sake of discovering what does work. It's entirely possible the package itself doesn't play out as well as it does on paper, and I'm prepared to keep searching for ways to raise the stock of non-blue cards, even if it means continuing to play whack-a-mole with the rest of the reasonable-ish Selesnya Cards.
Black creatures
Over time, the other color that sticks out a bit to me as waning in utility is black. Outside of Reanimator, it's become harder and harder to have a successful black-based deck. This update to the cube is an attempt to get back to having more creatures in the early game and testing out which directions those cards can slot into other archetypes.
Some of the new inclusions are meant to be clear in their application. Vampire Hexmage works with Dark Depths and punches planeswalkers; Cryptbreaker is another fine-ish Reanimator enabler. The ones that I'm the least confident in are some of the recursive cards, a la Skyclave Shade and Bloodghast. In conjunction with some token makers, these cards can enable some archetypes that weren't quite there before or were at least somewhat close.
New additions Braids, Cabal Minion and Goblin Bombardment ideally give enough redundancy in meaningful sacrifice outlets with Smokestack and Recurring Nightmare for a new deck to be viable. A couple of slots can completely change what decks are possible in a cube, and I'm working harder than ever to try and let people play Vintage Cube in the way that's the most fun to them.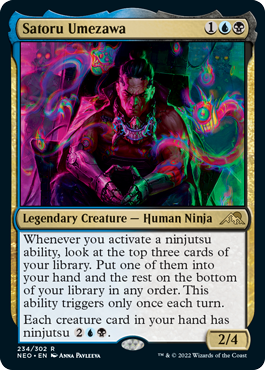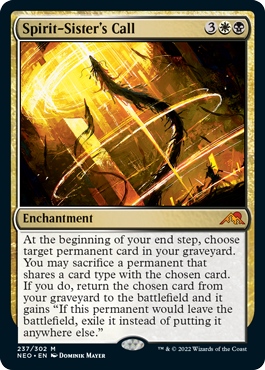 This round of changes has some cards that are easier to build around than others at all kinds of different power levels. I'm going to keep my eye on what people are building around and what isn't making it onto the battlefield.
As always, I'm open to feedback on what is or isn't working, what's missing to help something clear the bar, and what you don't think will ever cut it. Some of the changes this time around are a bit more radical, but updating the cube is a constant balancing act. In a lot of ways, the cube is a love letter to the community, from the community, and I'm hoping it's well received this time around.
I'm looking forward to what comes out of this season and can't wait to see y'all in the queues.