This past weekend, the Community Team sought sweet revenge in the 2013 Community Cup, and they claimed it from the reigning Wizards Team, beating them with a score of 233 to 201 and claiming the 2013 Erik "Hamtastic" Friborg Memorial Trophy (learn more about Erik "Hamtastic" Friborg).
The Community Team

The Wizards Team

Tom Delia
Melissa DeTora
Reid Duke
Kenji Egashira
Michael Jacob
Keya Saleh
Jan van der Vegt
Matthew Watkins
Brian Clinton
Aaron Forsythe
Sean Gibbons
Dave Humpherys
Alexis Janson
Ryan Spain
Sam Stoddard
Mike Turian
Worth Wollpert
The formats for the Community Cup included:
There's more Community Cup 2013 coverage over on the Daily MTG.
Congratulations to the Community on their victory! The combined efforts of the Community Team and community players who took part in events against Wizards participants in Magic Online earned every Magic Online player who logged in during the Community Cup between Friday, August 30, at 10 AM PDT and Saturday, August 31, at 7 PM PDT, a premium foil Sliver Queen promo card and a Rakdos Cackler Friday Night Magic promo card!
| | |
| --- | --- |
| Sliver Queen | Rakdos Cackler |
Join in for the R&D Challenge This Friday, September 6
Think you can beat Magic R&D at their own game? Well now is your chance to find out, and have a chance to win a Magic Online From the Vault: Twenty. Next Friday, September 6, bring your best Modern deck and see what happens. Play against current and former R&D members, including:
Ian Duke
Tom LaPille
Alexis Janson
Dan Emmons
Dave Marsee
Sam Stoddard
Ben Hayes
Erik Lauer
Billy Moreno
Dave Humpherys
You can follow all of the action as R&D members Ryan Spain and Jon Loucks will be streaming the event on TwitchTV.
R&D Challenge
| | |
| --- | --- |
| START TIME | 12:00 PM PDT Friday, September 6, 2013 |
| LOCATION | Scheduled Events room |
| ENTRY OPTIONS | 12 Event Tickets |
| PRODUCT | A Modern legal deck |
| SIZE | 32 players minimum, 512 players maximum |
| DURATION | Five rounds, Swiss pairings |
| PRIZES | Prizes are based on the total Match Wins at the end of the tournament. Each win awards 1 Match Win point, and each loss awards 0 points. |
Match
Wins
Prizes
QPs
5
16 Magic 2014 Booster Packs, 1 From the Vault: Twenty
3
4
8 Magic 2014 Booster Packs
1
3
4 Magic 2014 Booster Packs
0
Note: Magic R&D members are not eligible to win prizes, but their matches will still affect standings. With the exception of the From the Vault: Twenty, any prizes the R&D members would have won will be distributed evenly among the players with 5 Match Wins within five business days of the end of the event.
Modern Masters Mondays Have Begun!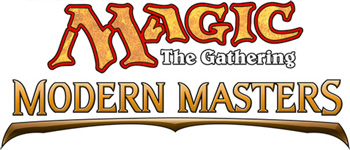 Modern Masters Mondays kicked off on September 2. Now, every Monday through the last Monday of the month, September 30, you can play 64-player Modern Masters Top 8 Premier Phantom Draft six-round single-elimination events. These events will fire every two hours of the day. This is a chance to play with the awesome Modern Masters set, and score a Magic Online From the Vault: Twenty!

Entry to the event is either 15 Event Tickets, OR 6 Event Tickets and 15 Phantom Points. If any event fails to fill 64 seats, refunds will be fulfilled within two business days.
Prizes:
1st: 300 Phantom Points, 1 From the Vault: Twenty, 6 Qualifier Points
2nd: 150 Phantom Points, 5 Qualifier Points
3rd-4th: 75 Phantom Points, 4 Qualifier Points
5th-8th: 30 Phantom Points, 3 Qualifier Points
9th-16th: 15 Phantom Points
17th-32nd: 6 Phantom Points
33rd-64th: 3 Phantom Points
Starting September 4 and until October 2, all Qualifier Points earned go towards earning the Underground Sea promo card as part of the Magic Online Championship Series.
Duel Decks: Heroes vs. Monsters Arrives This Friday!
It's almost here! Duel Decks: Heroes vs. Monsters offers a glimpse into our upcoming new setting of Theros, a Magic view of the tropes and concepts of Greek mythology.

Get the scoop on the new Duel Decks coming out Friday, September 6, 2013.