If you've been following Kaladesh preview season, you know that the set includes energy counters that players accumulate and then spend in order to enable various abilities.
Players will need to keep track of their energy counter total at events. Unfortunately, energy counter token cards were inadvertently omitted from the initial print run of Kaladesh. They will appear in subsequent print runs.
So in the meantime, please use this downloadable energy counter token.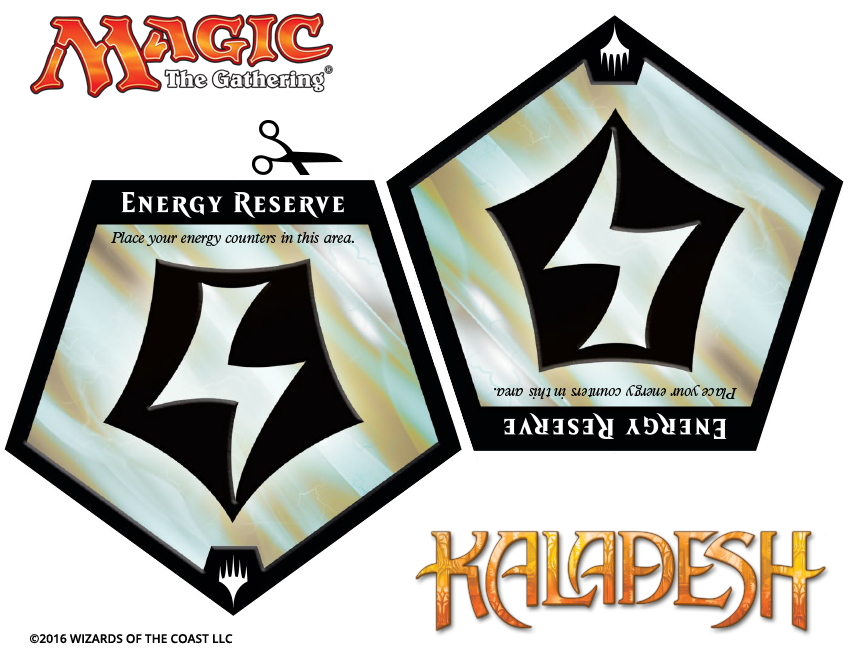 Check with your local game store to see if they will have these energy counter token on hand during Kaladesh events.