The Game Awards 2019 has ended. And Wizards of the Coast brought a number of announcements to the show. Here's everything Magic-related that happened today. And even a bit of D&D.
Theros Beyond Death Trailer Debut
We unveiled the new trailer for Theros Beyond Death. It includes the return of a fan-favorite character and a clash with an unexpected foe.
A lot of people poured their hearts into bringing the characters of Magic to life in this trailer, including Grammy- and Emmy-nominated composer Ramin Djawadi. We hope you enjoy what we've crafted for you.
MTG Arena: The Game Awards After Party Event
Why wait a month to play with Theros Beyond Death cards when you can play with them today with no entry fee?
The Game Awards After Party is a powerful and crazy three-day event in MTG Arena that brings together old and new iconic cards. We've never tried anything like this before, combining some of the most iconic cards in Magic's history with brand-new Theros Beyond Death cards.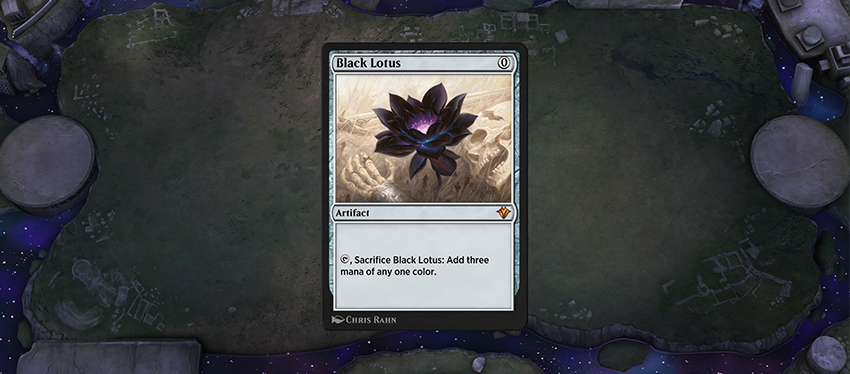 Here are the details:
No entry fee. And no cards required.
Choose between two pre-constructed decks; wield Elspeth versus Ashiok.
Get a Theros Beyond Death booster for each of your first three wins. You can open those boosters when Theros Beyond Death releases on January 16.
Decks contain new cards like Elspeth, Sun's Nemesis and Ashiok, Nightmare Muse.
Decks also contain iconic cards like Black Lotus, Mox Pearl, Ancestral Recall, and Sol Ring.
Developer's Note: We're not adding cards like Black Lotus to Historic. Older cards you haven't seen in-game before will only be playable through this event. As we've started to build cards from Magic's past, we *had* to play with cards like The Power Nine.
Legal Note: Event decks will not be added to your collection.
Theros Beyond Death Mechanics
We've revealed all-new (and returning) mechanics coming in Theros Beyond Death. You can read more about each in this in-depth mechanics article. You can also check out videos for each of the mechanics here:
Magic: Legends
Cryptic Studios officially announced Magic: Legends, a thrilling action RPG set on the iconic planes of Magic: The Gathering. Fans will have the first-ever opportunity to immerse themselves in the acclaimed fictional Multiverse of Magic: The Gathering as a powerful, spell-wielding Planeswalker of their own creation when Magic: Legends makes its worldwide debut in 2020.
Dungeons & Dragons: Dark Alliance
We announced a brand-new third-person action RPG set in The Forgotten Realms, developed by our newly acquired games studio Tuque Games and Wizards of the Coast. Dark Alliance is a labor of love that's about partying up with friends and slashing your way through D&D monsters. Slay together online or on the couch in this four-player co-op, coming on PC and console in Fall 2020.
We'll have more to share on the game next year. Sign up at darkalliance.com to get more news directly.