TwitchCon is taking over the San Diego Convention Center September 27–29 to cover the city in purple—and Magic: The Gathering will be there!
A community meetup, a LAN takeover, special guests, a panel, play area, and even some swag—if you're there for Magic, Magic is there for you.
So What Are We Doing?
Magic: The Gathering Community Meetup
Stop by the official TwitchCon Magic: The Gathering Community Meetup and meet your favorite Magic creators and fellow community viewers for an hour of socialization at the Community Meetup Space on Friday, September 27 from 11:30 a.m. to 12:30 p.m. PT!
TwitchCon LAN Takeover – Booth #531
Stop by the TwitchCon LAN from 9 a.m. to 5 p.m. PT on Saturday, September 28 to play MTG Arena or compete in single-elimination fights for epic prizes starting at 10 a.m. (Sign-ups on a first-come, first-served basis). You can also catch some of your favorite MTG Arena streamers all day live from the TwitchCon LAN.
Nox and special guests live at TwitchCon!
Come hang out with Nox and special guests as they play Magic, chat about Throne of Eldraine, and more!
Engaging Your Community with D&D and MTG panel
Sunday, September 29, 2:30–3:30 p.m. PT at GivePLZ
Join Wizards staff Rachel Agnes, Michelle Sutterfield, and Greg Tito, plus streamers Gaby Spartz and Zac Eubank as they share the best community-building tips. We'll be discussing how to get started streaming D&D and Magic, getting your viewers more involved in the games you play, and how you can use stories to further engage your community. You can watch the panel live at twitch.tv/twitchcongiveplz.
Where Can I Play Some Games?
Play Magic in the TwitchCon Tabletop Area!
Play Magic: The Gathering all weekend long at the official TwitchCon Tabletop Area hosted by Cascade Games. You can play in scheduled Magic events, including the Throne of Eldraine Magic Prerelease League! You can see the complete schedule here.
What Swag Can I Get?
If you're attending TwitchCon, be sure to pick up the official TwitchCon swag bag to receive a special code card with MTG Arena codes for you and three friends! What does that code get you? This delicious card sleeve!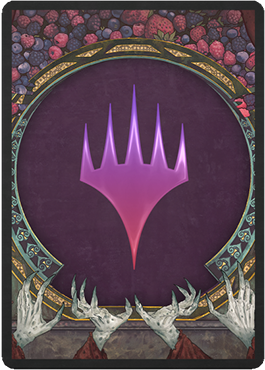 See you there!
Follow us on Twitter (@MTG_Arena) and Instagram (Wizards_Magic) to get a look at the event if you can't make it.