It's almost November, so it's time to announce the promos that Friday Night Magic players can look forward to over the next three months. They are shiny, and soon they can all be yours.
November
Well that's just—just horrifying. I know Eldritch Moon and Shadows over Innistrad were all about horror but, this is madness...
...oh, I get it. Yeah, this one features an Angel doing something wholly terrifying. But that was the point, wasn't it, Eric Deschamps?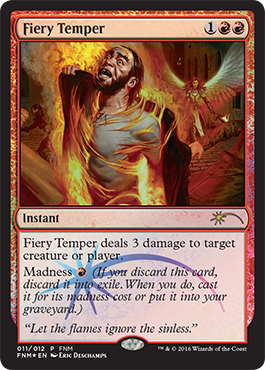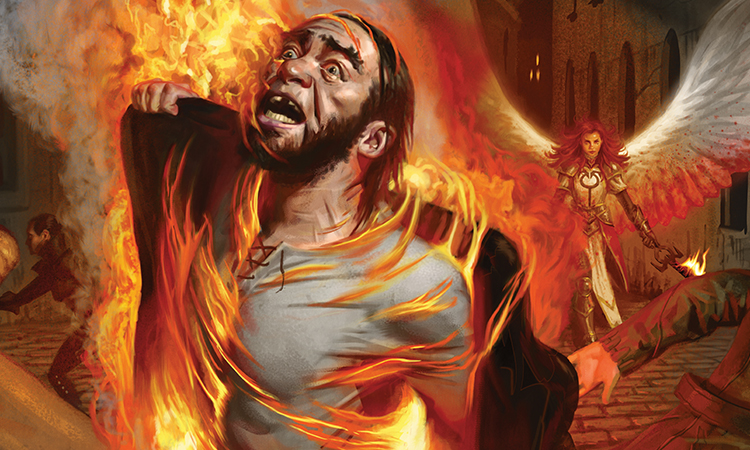 December
If you happened to pick up one of those terrifying Fiery Tempers, this is a pretty effective way to madness it out. And 1/1 lifelink Vampires, to boot!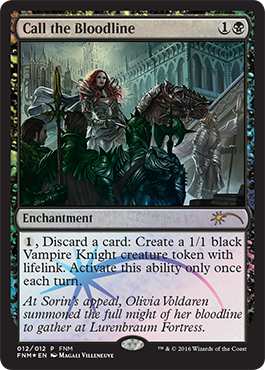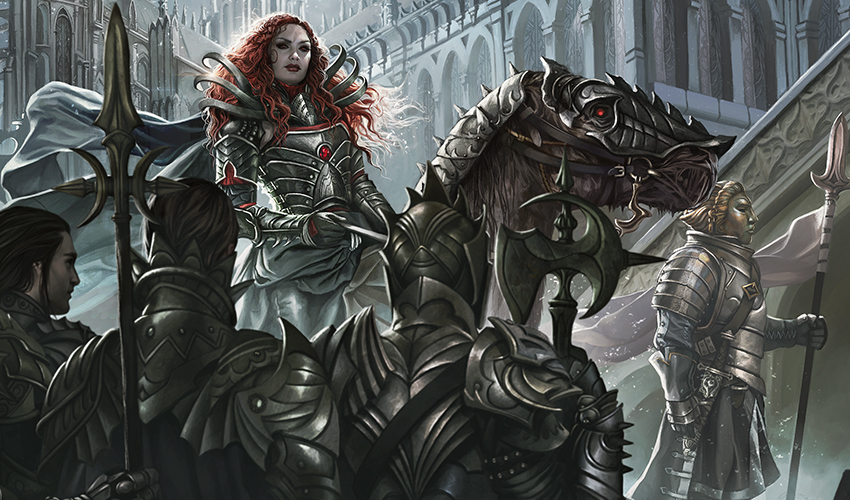 January
Speaking of effective ways to utilize madness, Noose Constrictor is one of the better ones around. This Wild Mongrel update has been used in a number of powerful tournament decks to block fliers, put cards in the graveyard, and just generally serve as a menacing Snake.