It's almost September, so it's time to announce the promos that Friday Night Magic players can look forward to over the next three months. They are shiny, and soon they can all be yours.
September
The Eldrazi hits just keep on coming. Didn't the Gatewatch win? Yet here we are months later, still facing down some Flaying Tendrils with new art from Svetlin Velinov.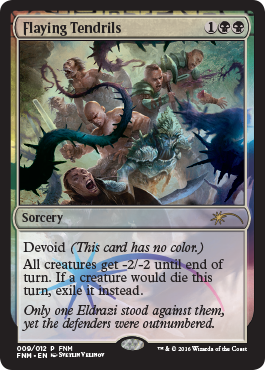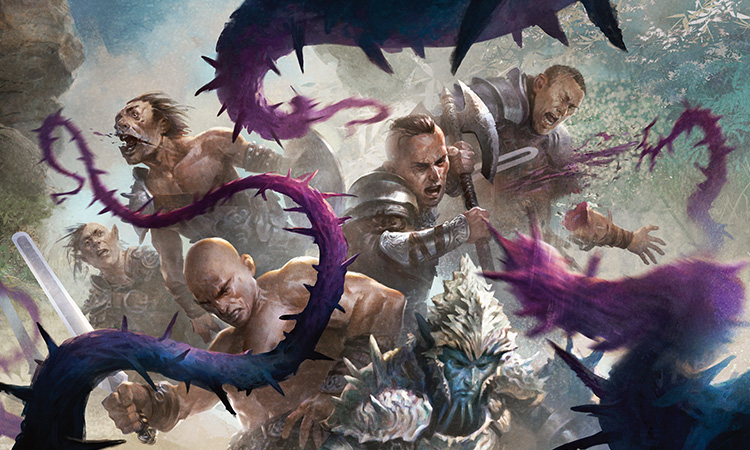 October
It can't be all Eldrazi all the time—at some point the heroes of the story were going to rise up. It's just that, well, this time the heroes were Zombies, and they're rising from the tides in this premium foil version of Rise from the Tides with art from Lucas Graciano.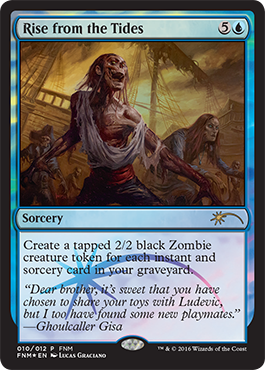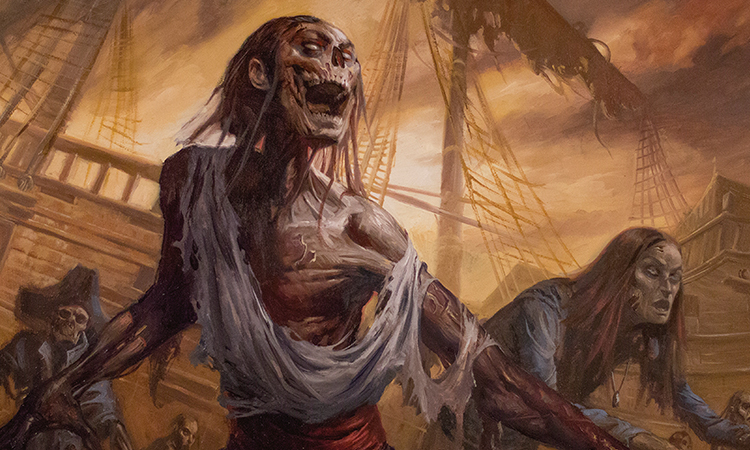 November
Well, that's just—just horrifying. I know Eldritch Moon and Shadows over Innistrad were all about horror, but this is madness...
...oh, I get it. Yeah, this one features an Angel doing something wholly terrifying. But that was the point, wasn't it, Eric Deschamps?