You might notice a change to your Secret Lair drop packaging coming soon. While we're continuing our efforts toward making Magic: The Gathering packaging plastic-free, we are also exploring other ways to make packaging more sustainable. Finding appropriate opportunities to reduce package size—or right-sizing the package—is one way we're doing this.
How It Works and What It Will Look Like
Smaller packaging often uses less material and is lighter in weight, thereby creating less waste and making distribution more sustainable. Our new Secret Lair drop envelopes were designed to do just that!
Here is a look at the new packaging that you can expect with most drops within a superdrop starting with the April 2022 Superdrop: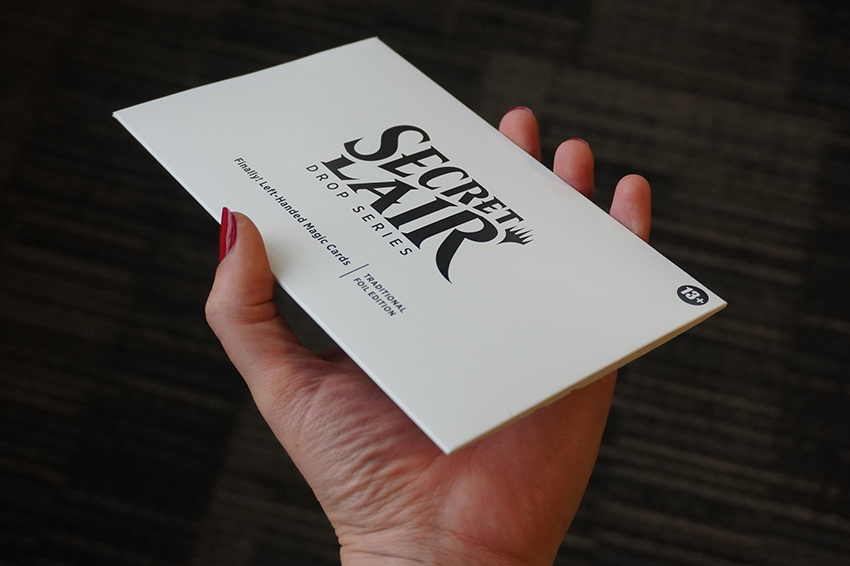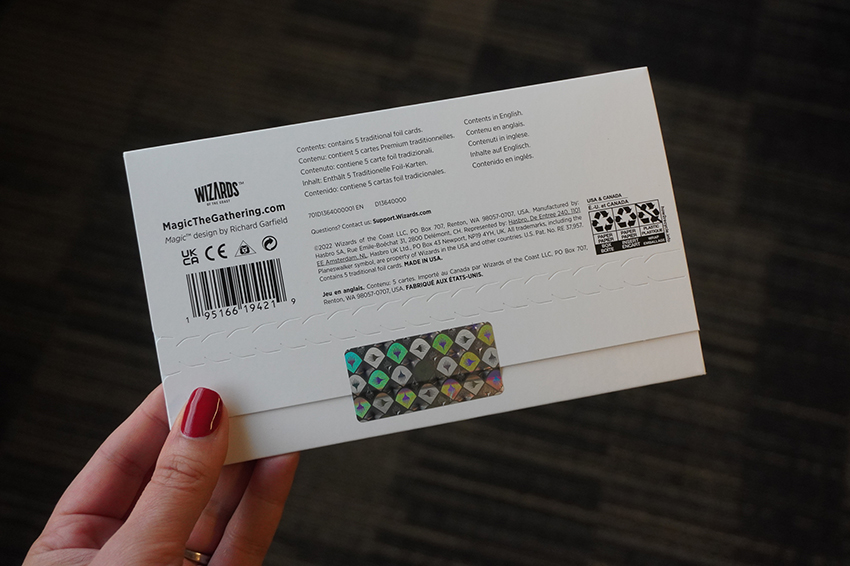 You can still expect to see the slim black box packaging for all 2022 Astrology Lands drops, most cobranded Secret Lair drops (e.g., Secret Lair x Street Fighter), and most philanthropic drops (e.g., Extra Life 2021).
What is "Secret Lair"?
Magic: The Gathering Secret Lair products are intended to be fun ways for players to customize their decks and express themselves. From basic lands designed by renowned guest artists to dynamic renditions of iconic planeswalkers, Secret Lair has something for everyone!
Sustainability
If you're interested in learning more about other ways we are trying to reduce plastic waste on our way to plastic-free packaging, see our recent WPN post: https://wpn.wizards.com/en/article/north-american-wpn-premium-stores-test-booster-recycling-program