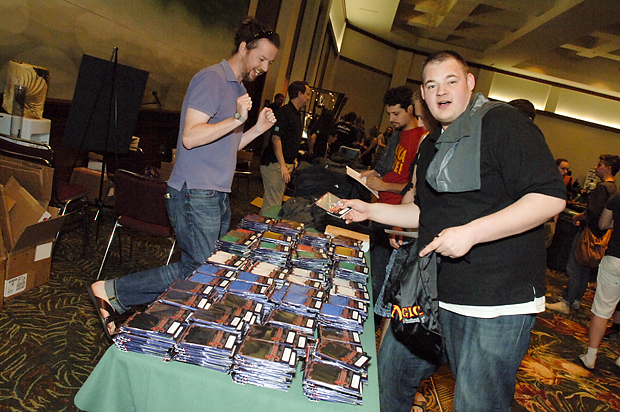 Maybe he'll pick them... maybe he will. He's going for it...yes, yes, yes! Conley picked the gold sleeves!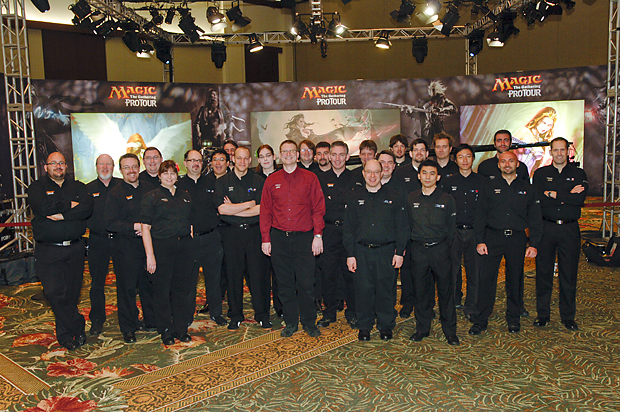 Of the 25 judges pictured, all but one got the memo about wearing black to mourn the loss of Sheldon Menery from the judging community.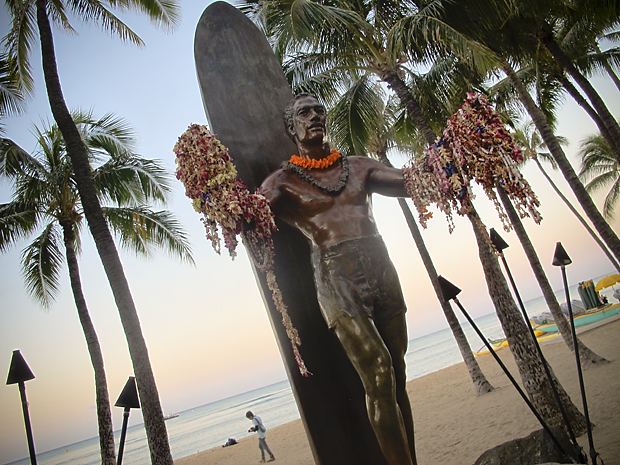 Old school Hawaii: chilling at the beach never goes out of fashion, right?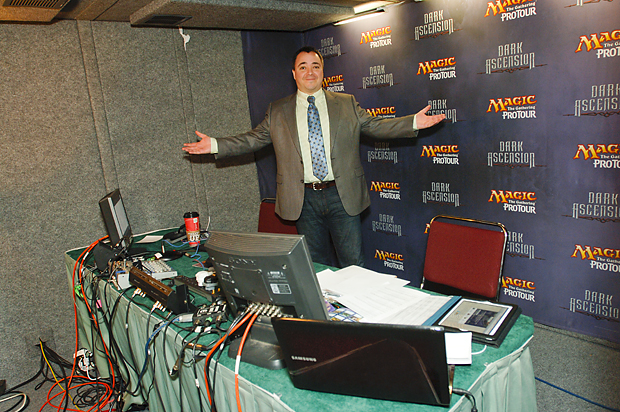 New school Hawaii: now you can chill at home and catch up on everything that's going on from our hi-tech broadcast booth!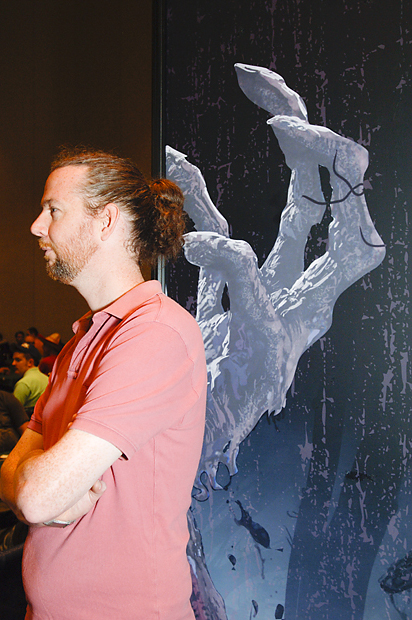 Don't. Turn. Around.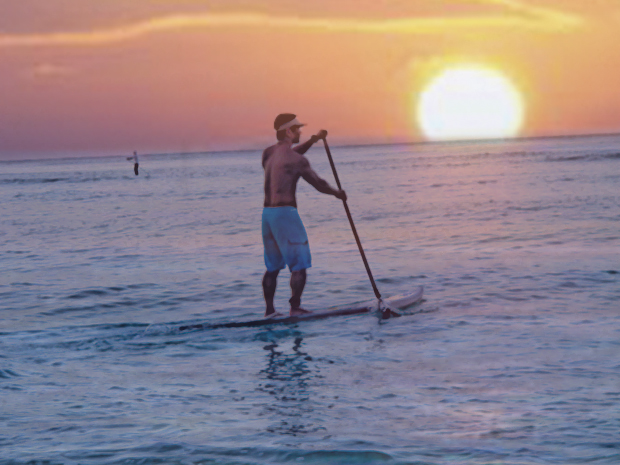 From the serene calm of the early morning sea...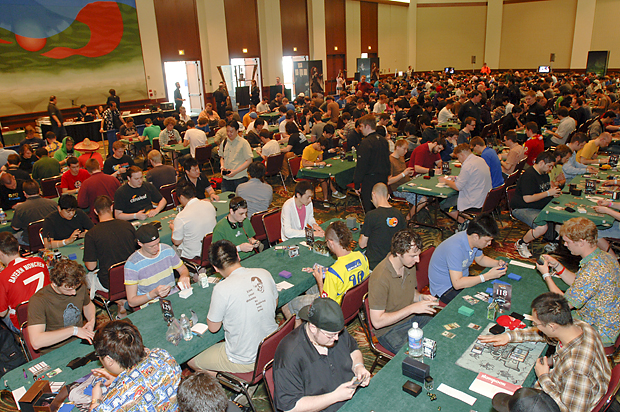 ...To the excitement of settling down for round one of the first Pro Tour of the year.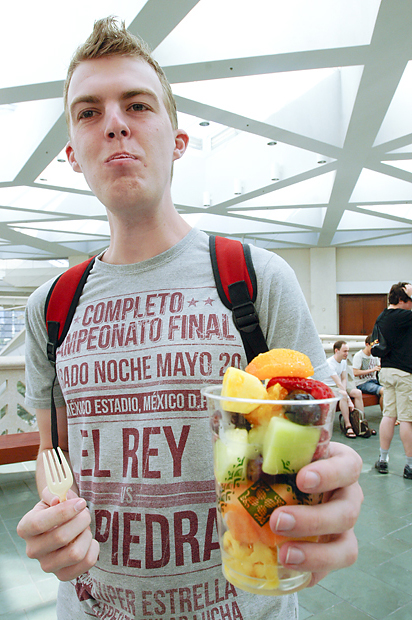 In Hawaii, the fast food is just as fast, but a little bit fruitier.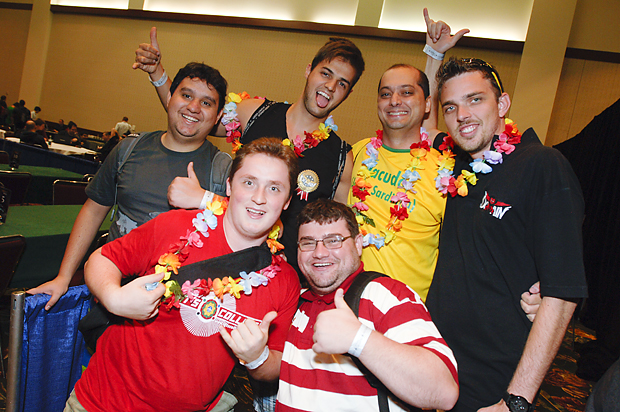 The Brazilians are certainly excited to get their photo taken with Mark Herberholz, winner of the first Pro Tour Honolulu. No, wait...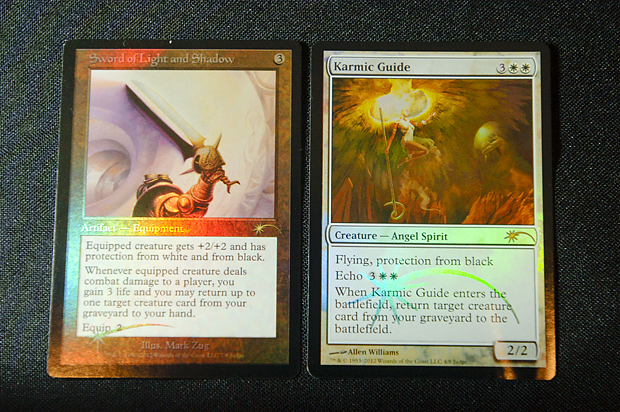 Glittering prizes aren't just for the players. Check out the sweet judge foils that premiered at this show!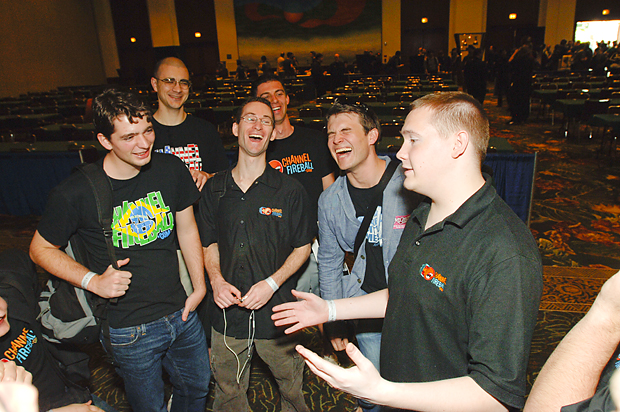 ...and then I picked LSV to finish out my Fantasy Pro Tour roster.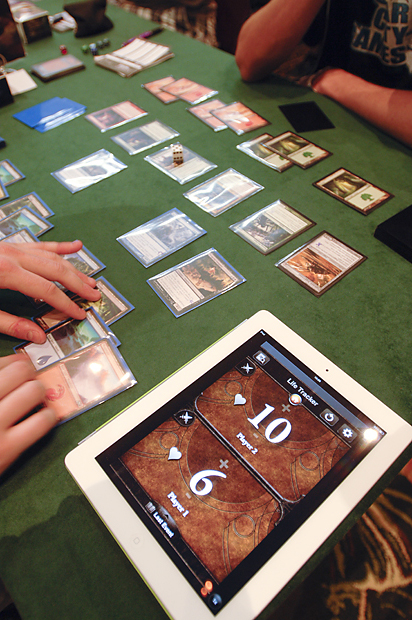 The new Magic Life Tracker app means that keeping track of being dead on the board has never been easier!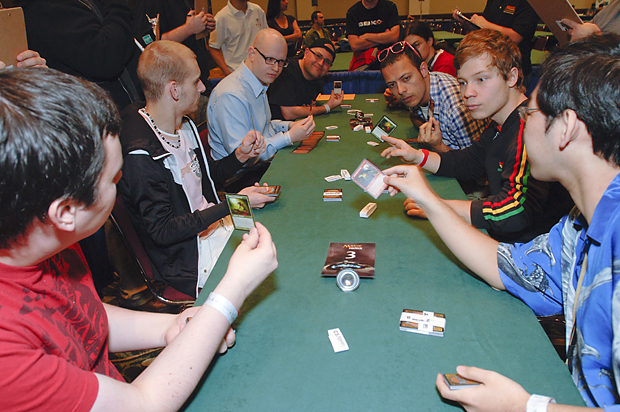 While everyone else checks out the flip cards, Ben Wienburg mugs for the camera.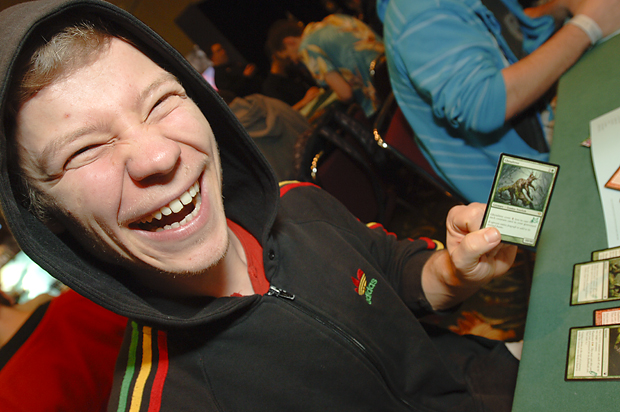 Ten!/Ten! That's 20! Like your life total! Yeah!
It's a big show here in Hawaii, and right at the center of it, we have Jon Finkel.