Hey everyone! With the 2016 Magic: The Gathering World Championship now behind us, and Kaladesh coming up, I'm going to keep today's Organized Play a bit brief so you can go back to looking at today's preview cards. Then I'll be taking a week off, and we'll be resuming with your regularly scheduled OP articles on September 22.
Pro Tour Kaladesh RPTQ Top 8 Decklists
We have a few sets of Top 8 decklists for you today from the Regional Pro Tour Qualifiers (RPTQs) that took place on August 21 and August 29. The Top 4 players from each of these RPTQs earned themselves invitations and airfare to compete in Pro Tour Kaladesh, which takes place October 14–16 in Honolulu, Hawaii.
Every player who participated in an RPTQ during August's rounds received this program-exclusive deck box.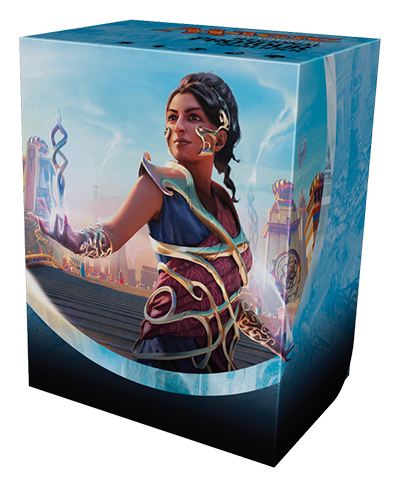 And the Top 16 players from these RPTQs also received a program-exclusive playmat, featuring the Kaladesh key art with Saheeli Rai.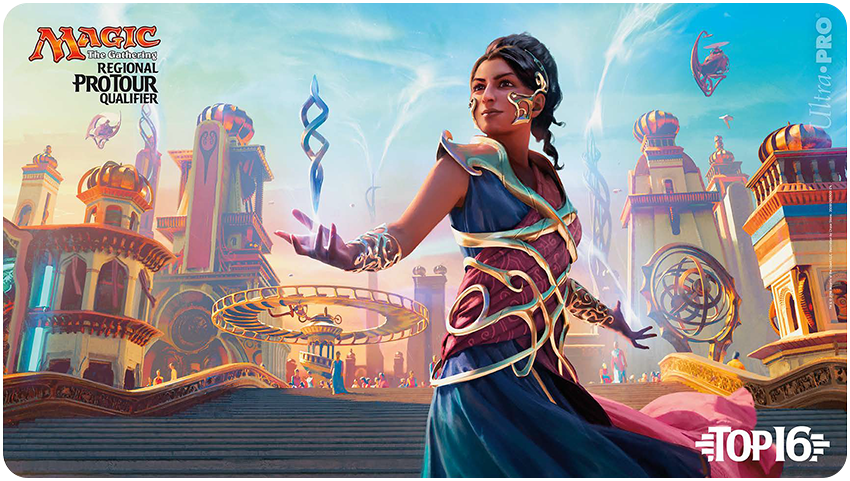 And finally, here are some of the last round's top Standard decklists.
The window to qualify for Pro Tour Kaladesh might be closed, but you can start your path toward Pro Tour Aether Revolt—which takes place February 5–7, 2017 in Dublin, Ireland—this weekend by finding a Preliminary Pro Tour Qualifier near you!