All photos by Craig Gibson.
It was a whirlwind weekend in Madrid. A master class in drafting at the highest level. The dawn of a new Standard Constructed environment. There were legacies confirmed and new greats crowned. Join us on a trip through Pro Tour Shadows over Innistrad, guided by the unfailing artistic eye of Craig Gibson.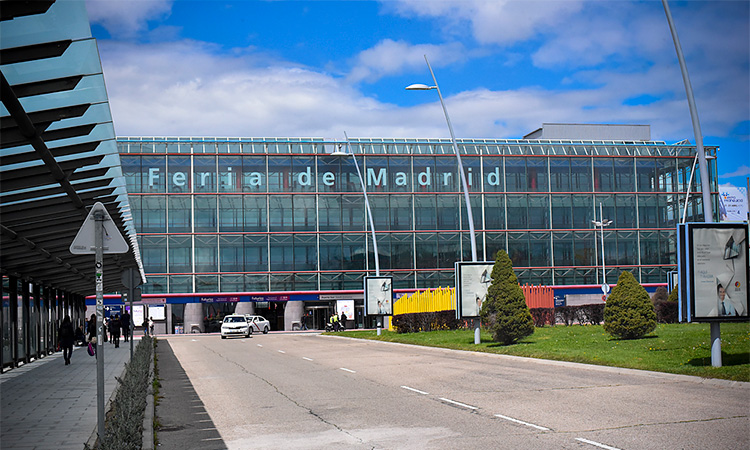 A futuristic playground of steel and glass hosted a weekend of top-level Magic.
---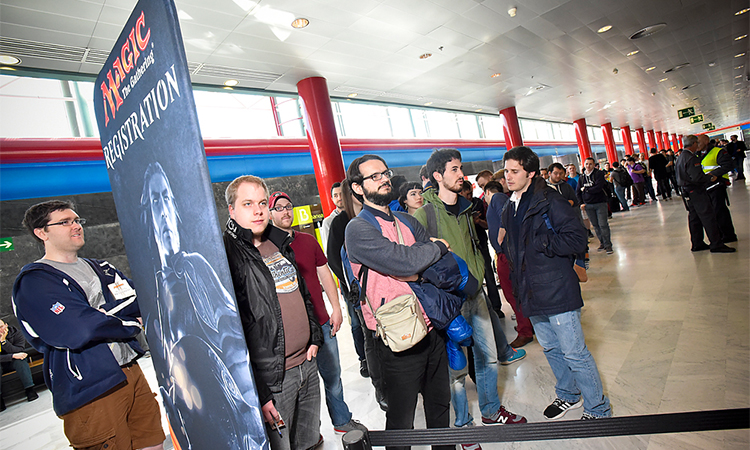 Players lined up for registration under the watchful eye of Gideon Jura.
---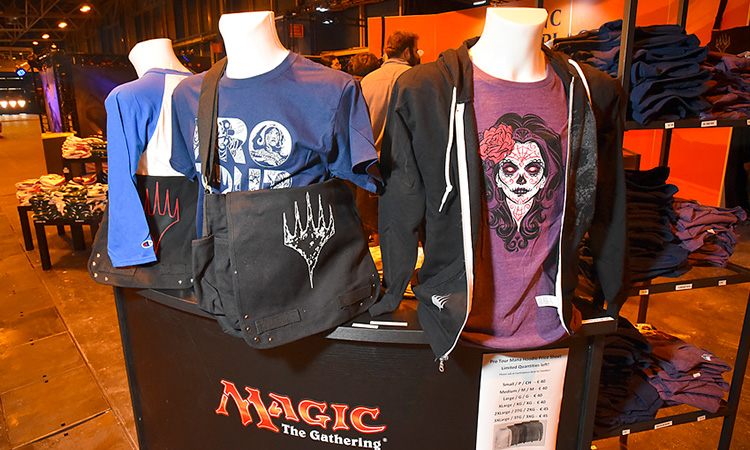 Inside, the finest swag was available for purchase, catering to the discerning Planeswalker.
---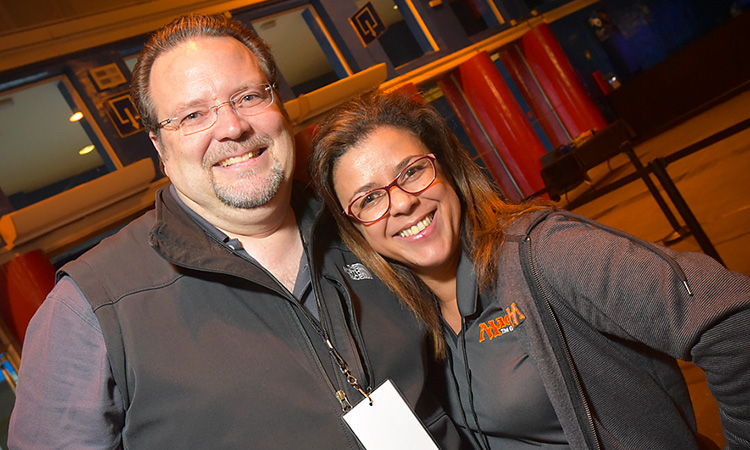 Pro Tour Shadows over Innistrad was the 100th Pro Tour. Before Round 1, players saluted Pro Tour Tournament Manager Scott Larabee and Director of Global Organized Play Hélène Bergeot for 20 years of service.
---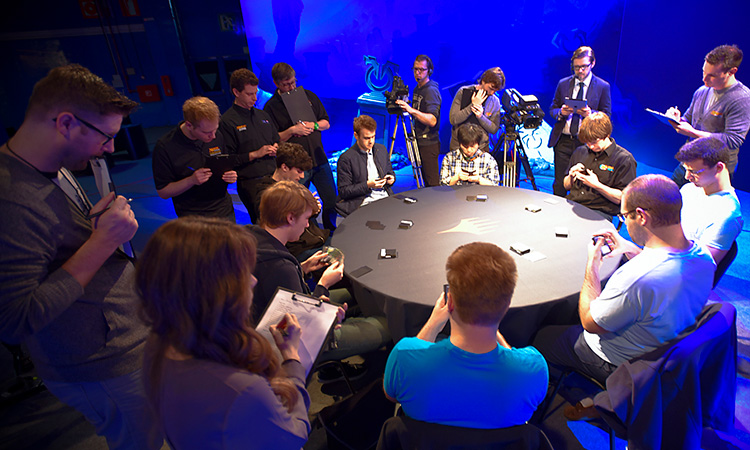 Then it was down to business. First, three rounds of Shadows over Innistrad Draft. There were no easy pods at this tournament.
---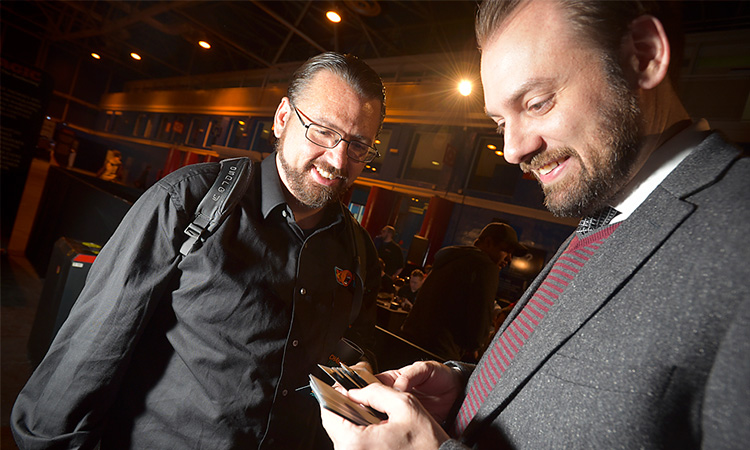 Hall of Famer Luis Scott-Vargas consulted with his Limited Resources cohost Marshall Sutcliffe about his first draft. Sutcliffe congratulated his student on a job well done.
---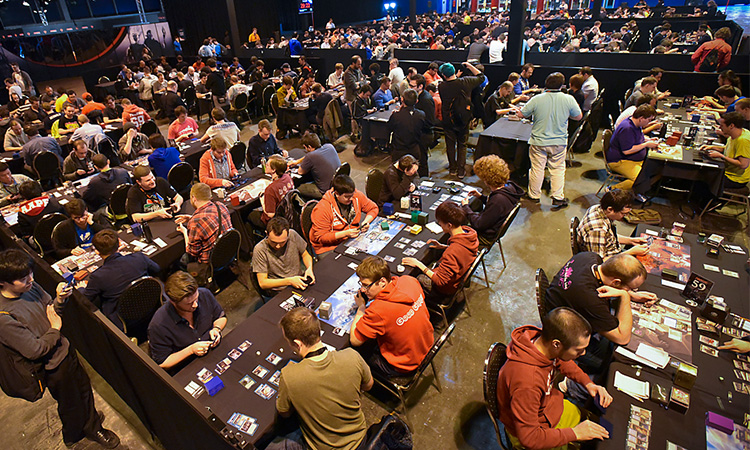 After Draft, players shifted gears for five rounds of Standard Constructed. It was a wild field, and though the expected Bant Company and Mono-White Humans decks showed up in droves, there were plenty of surprises.
---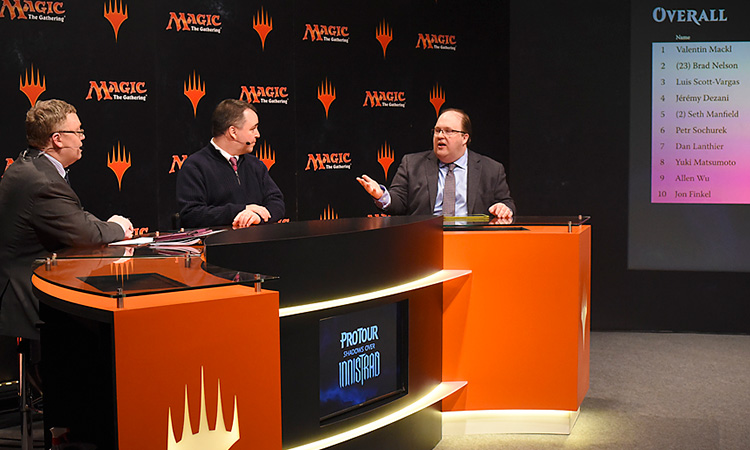 At the news desk, Rich Hagon, Brian David-Marshall, and Randy Buehler broke down the tournament round by round—and looked darn good doing it.
---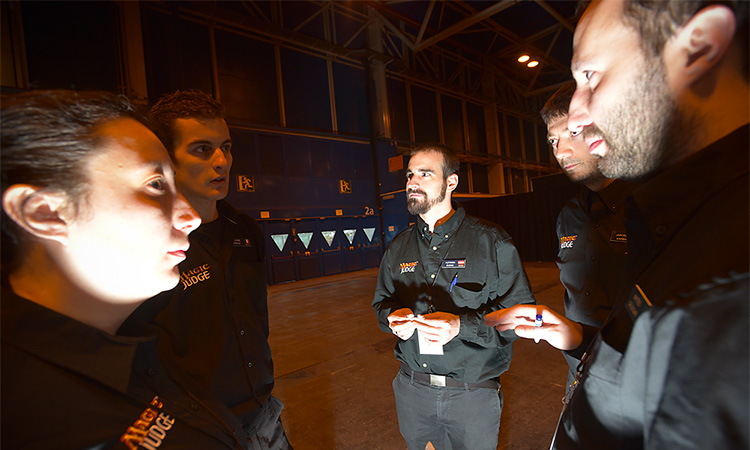 There have been rumors of powerful beings operating from the shadows to keep our tournaments running smoothly. They are called "judges."
---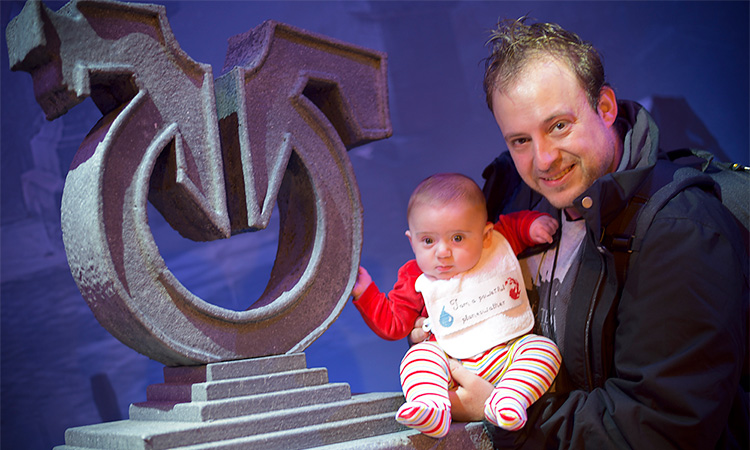 Planeswalkers of all ages and abilities came to Innistrad in search of glory.
---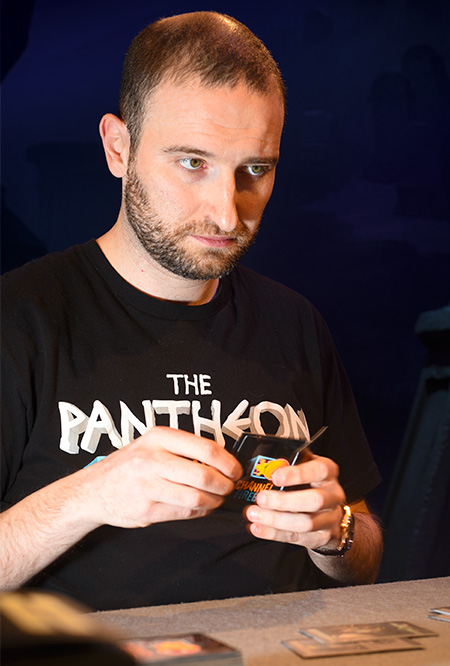 The competition grew more intense through Day Two. It seemed only fitting that the first player to lock up Top 8 at the 100th Pro Tour was Jonny Magic himself. Granted, he looked slightly different than he did in the Junior Division of the first Pro Tour.
---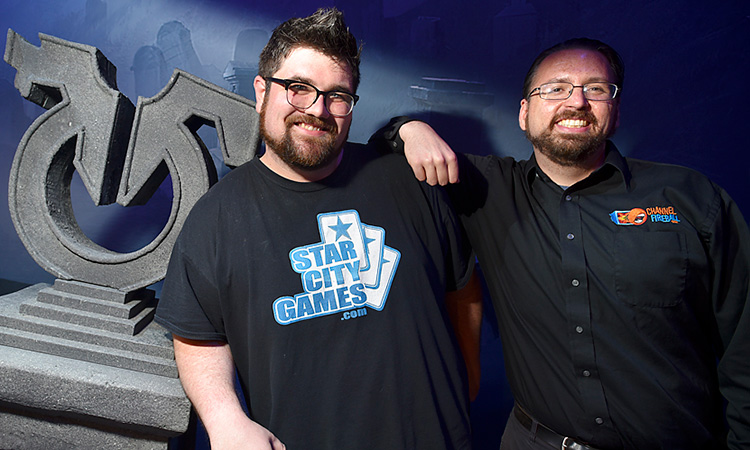 He was soon joined by former Player of the Year Brad Nelson and the legendary Luis Scott-Vargas. LSV almost always grins like that, but this time it was for a good reason.
---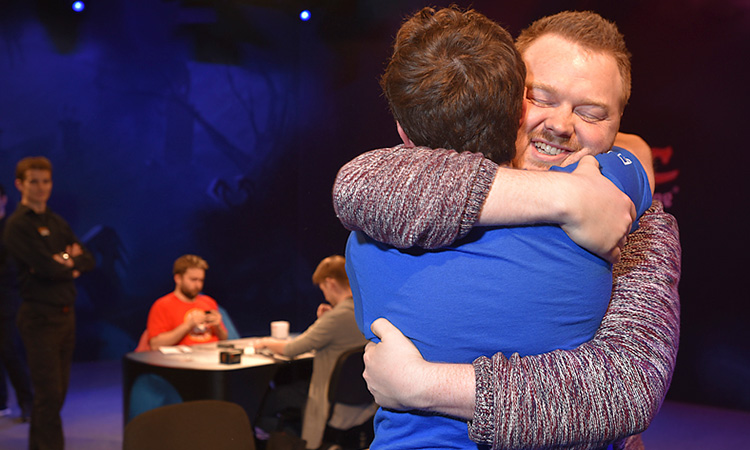 It was drama right down to the wire. Here, Michael Bonde congratulated an overcome Luis Salvatto for clinching Top 8.
---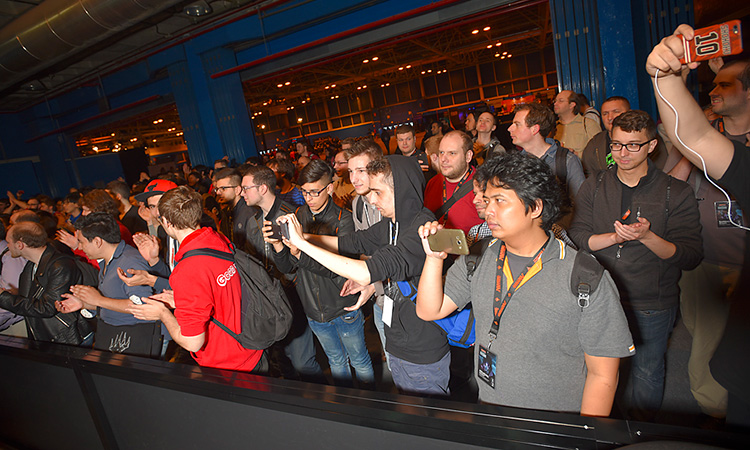 Players crowded the stage to hear the Top 8 announcement.
---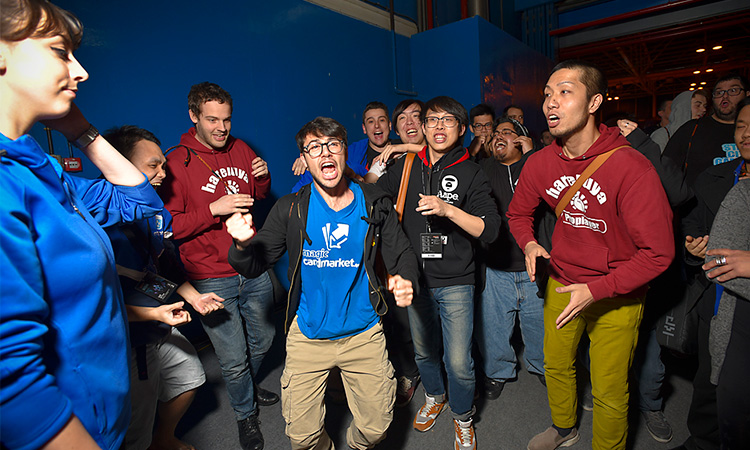 "And in eighth place...from Italy—" The remainder of Marshall Sutcliffe's words were lost in a roar of cheers and applause as the assembled pros went berserk for Andrea Mengucci making Top 8.
---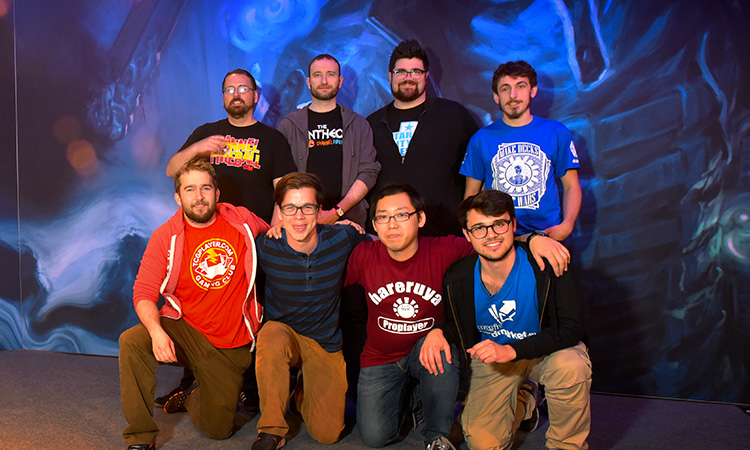 A Top 8 for the ages. Titans of the game, somewhat smaller in the frame.
---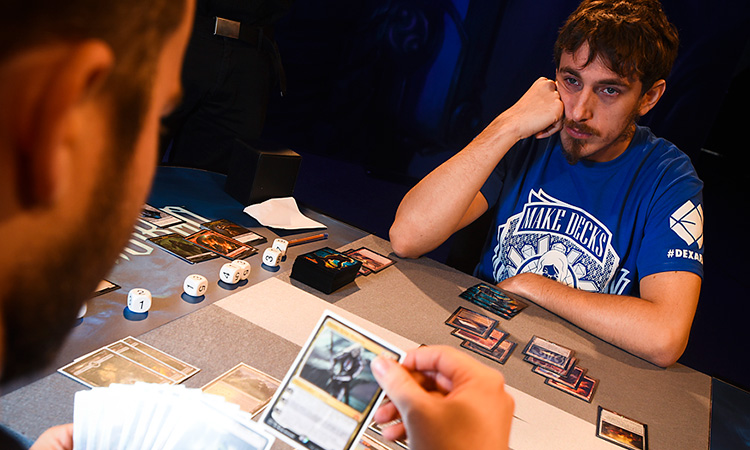 The quarterfinals were a lopsided affair. Finkel, LSV, and Nelson fell in succession. Here, Salvatto's expression said it all.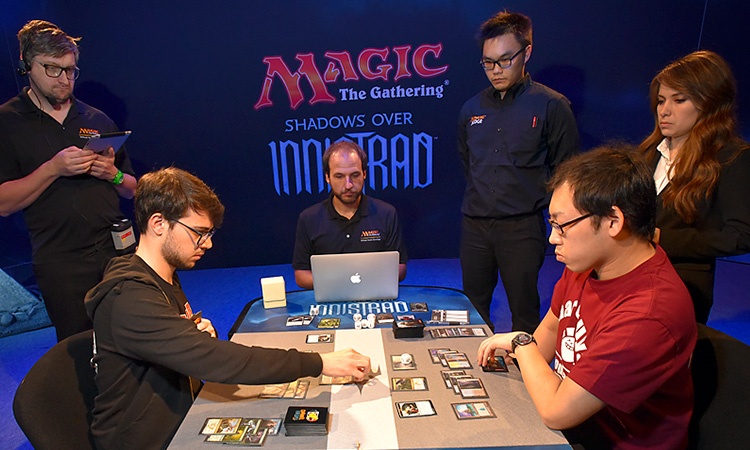 The semifinals, on the other hand, both went the full five games. Mengucci edged out Hall of Famer Shota Yasooka to advance to the finals.
---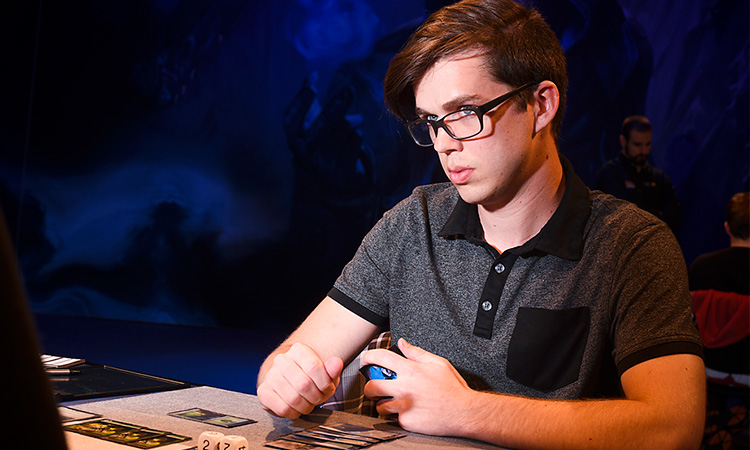 There he would meet Steve Rubin, playing in his first Pro Tour Top 8, who had triumphed over World Champion Seth Manfield.
---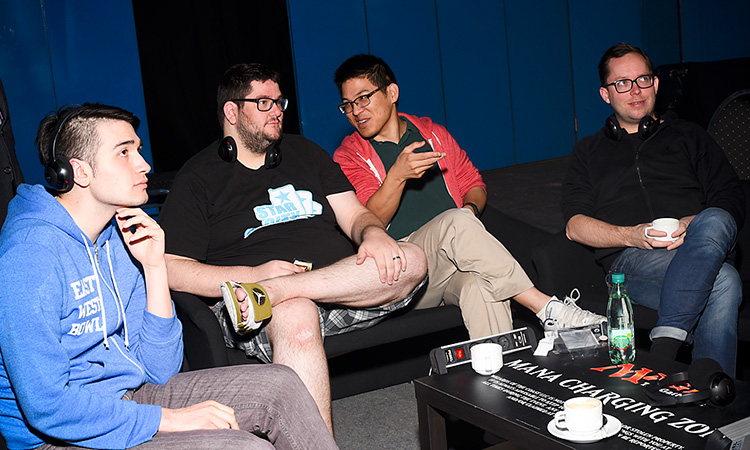 Rubin's teammate and reigning Player of the Year Mike Sigrist may not have looked it, but he was rooting as hard as he could.
---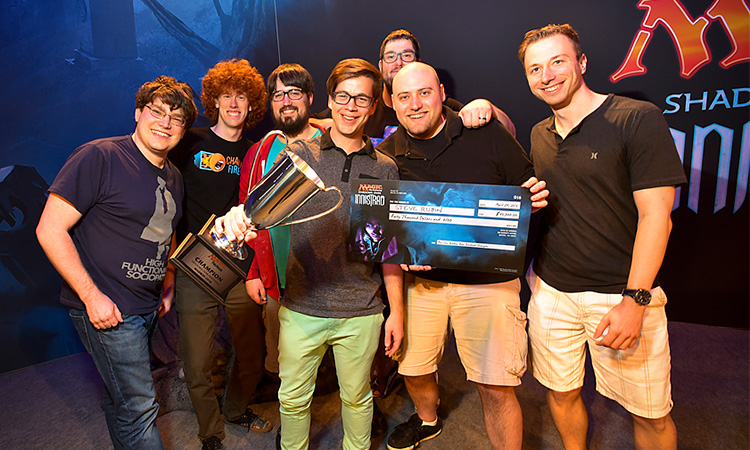 It worked! Steve Rubin took the title, and was mobbed by his teammates from Team Face to Face Games.
---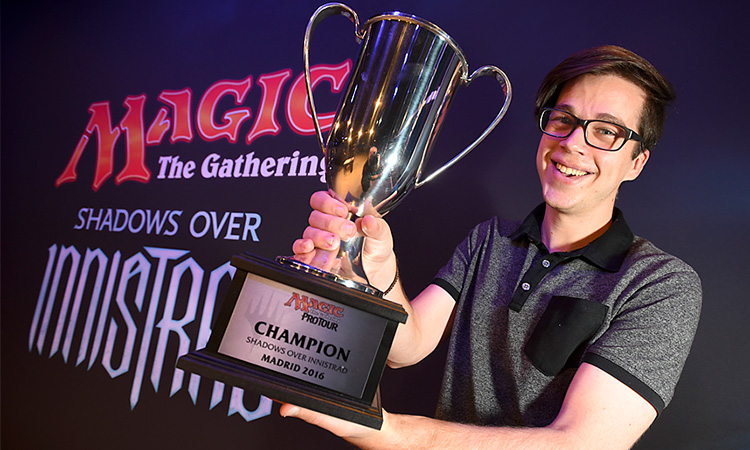 Congratulations to Steve Rubin, Pro Tour Shadows over Innistrad Champion!