Zhou Quan is pretty well-known in Mainland China. In fact, he is the defending champion of this event, having won Grand Prix Beijing 2013 less than a year ago. Swimming past a pool of nearly 900 players, he successfully defended the trophy by beating Nonthakorn Kositaporn of Thailand in the finals, with the aid of Gift of Orzhova.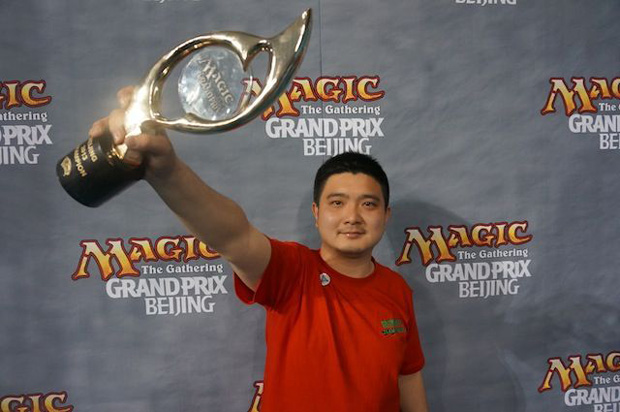 Zhou Quan, winner of Grand Prix Beijing 2013
Now that he has had his taste of victory, he is back in Beijing to show that he was no fluke. At the moment, he is standing at an undefeated 5-0-1 record. "I'm playing Esper today. The probability of getting a draw is quite high compared to the other decks," Zhou admitted.
A logistics manager by profession, he has also furthered his own passion by opening a card store in Shanghai, aptly named the Champion Card Store. Quickly becoming a huge part of the Chinese community, he was glad to share with me that he will soon be hosting a Pro Tour Qualifier at his store.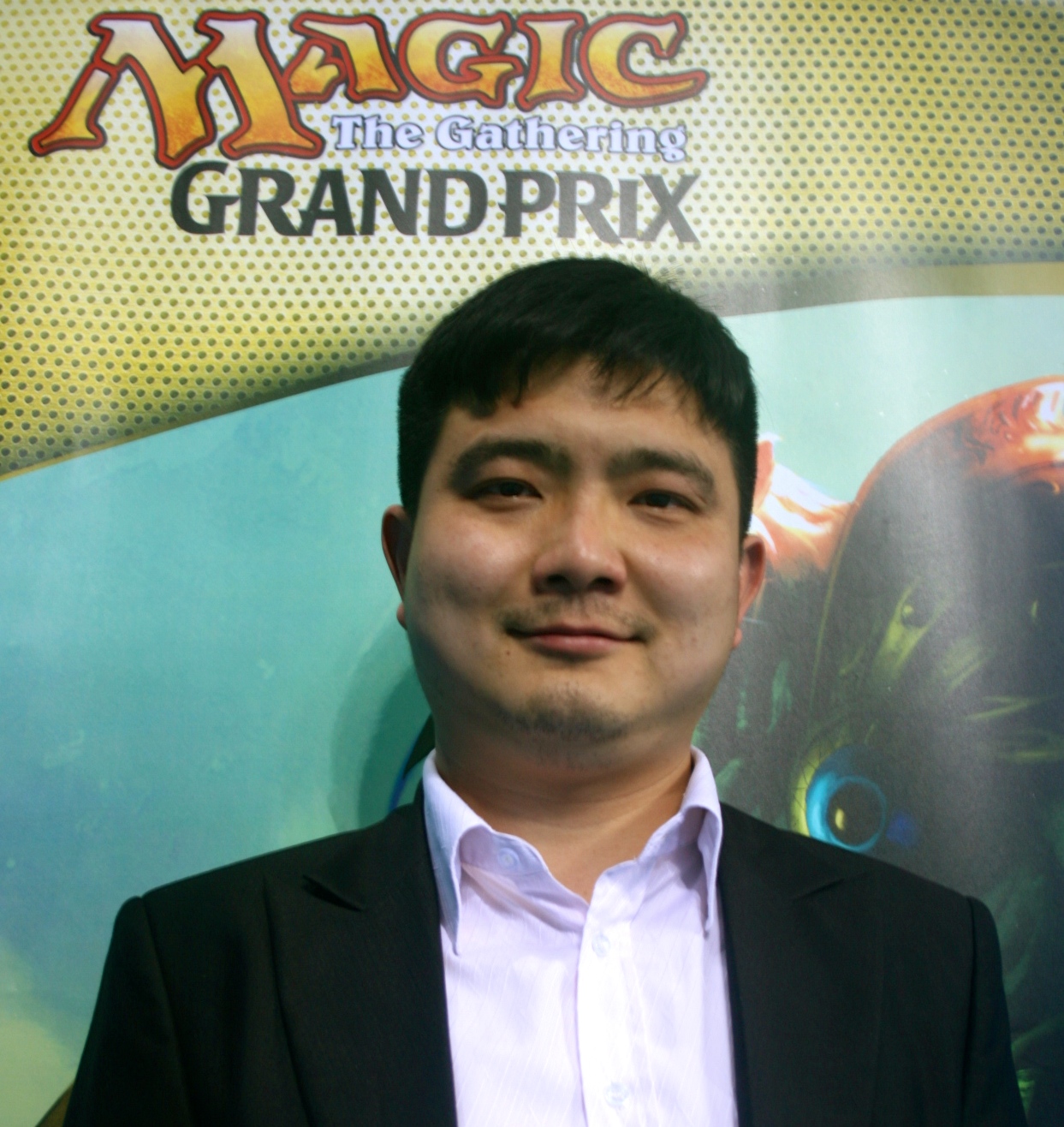 Zhou Quan, possible winner of Grand Prix Beijing 2014?
When asked about his MTG plans for the year, Zhou says he will be attending Grand Prix Shanghai for sure since it is just a stone's throw away. He is thinking of attending Grand Prix Taipei but aside from these regional events, he is fully focused in running his game store. "I don't have as much time to play as I want. At the moment, my priority is improving my store for the betterment of the Shanghai community." We wish him the best luck as he rushes off to view the pairings for Round 7!