How did you chose to come to Moscow for the Grand Prix?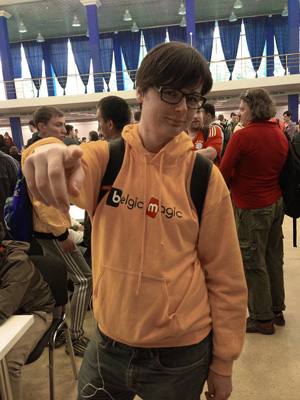 Marijn Lybaert: I really want to qualify for the Pro Tour in Hawaii, and the qualifiers in Belgium have more than 220 people, so I like my chances better here. Although I expected close to 1 000 players, so 530 is a nice surprise.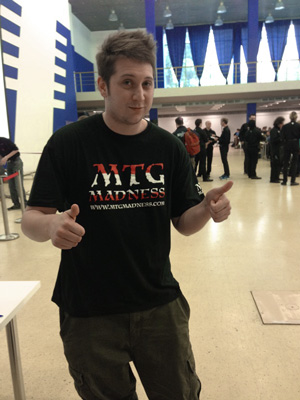 Alessandro Portaro: I've never been to Moscow before, and I like playing Grand Prix in general. And the flight from Italy wasn't to expensive, so I decided to spend a week here on vacation.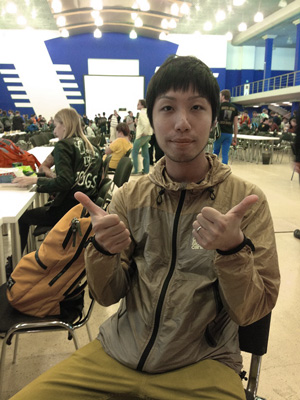 Tomoharu Saito: I'm trying to get Pro Points to reach gold level, and I've never been to Russia. I have a world map where I color the countries I've visited playing Magic, and Russia is a big country, so it will look nice on the map.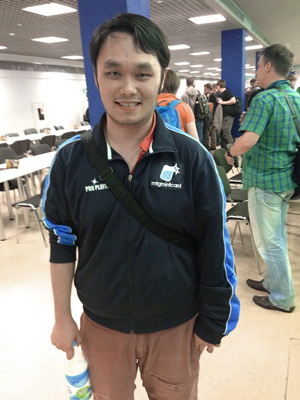 Lee Shi Tian: I booked my flight before the last Pro Tour, so I didn't know where I would be in Pro Points. I have 42 points now, so I'm locked for Platinum for next season, but tree points here would give me Platinum benefits for Pro Tour Magic 2015, which would be nice.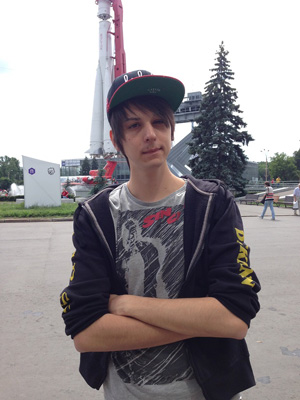 Patrick Dickmann: To try to get Pro Points for Platinum. I have 36 now, but I have two weak finishes at Grand Prix. And there are only a few left in the season, so I wanted to play as many as possible. Unfortunately I couldn't get anyone from Germany to come with me, so I traveled alone.